Hyundai Venue will soon get the carmaker;'s Intelligent Manual Transmission (iMT) providing for easier clutchless manual shifts
Imagine driving a stick shift car without having to operate the clutch at all. Sounds interesting huh? Get ready for the fun because Hyundai India has announced that they would be launching one such system on the popular Hyundai Venue SUV soon. Christened intelligent Manual Transmission (iMT), the technology would offer the thrill of slotting in gears manually without having to wrestle with the clutch pedal.
The Hyundai iMT is essentially a two-pedal gear system. You would get just the accelerator and the brake pedals here, just like an automatic car. However, the gearbox here does no automatic shifts and needs to be operated manually like any other manual car. Thus, no fun of a stick shifter goes missing even while retaining a convenient clutch free mode of operation.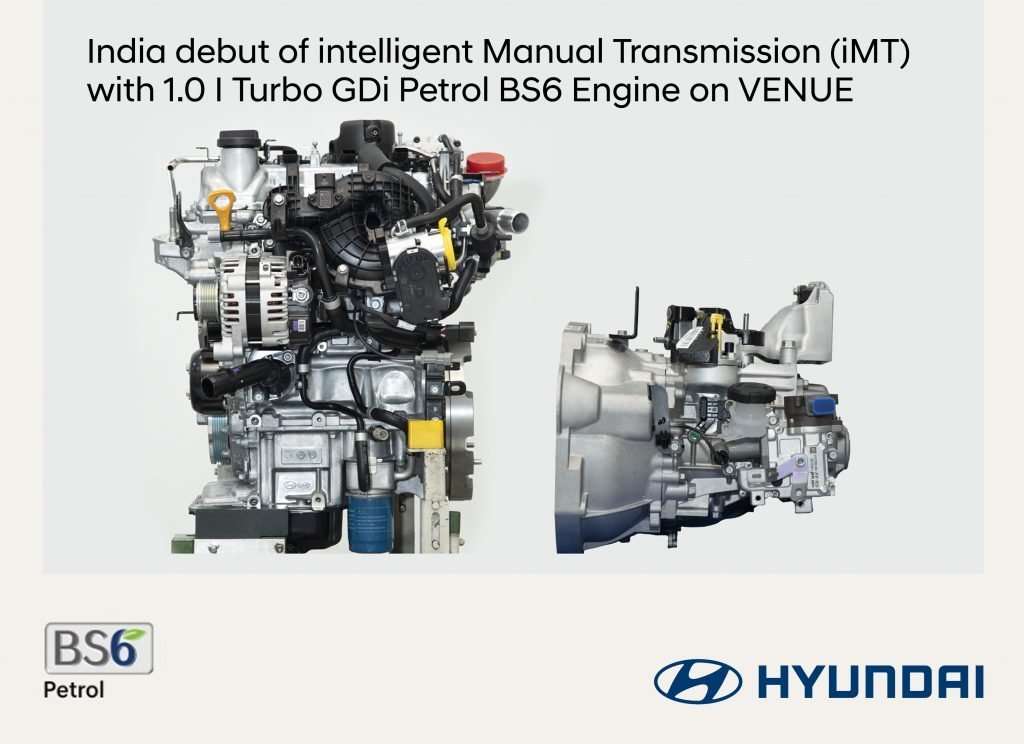 The iMT transmission system makes use of a set of intention sensors, hydraulic actuators, and an advanced Transmission Control Unit to provide for the clutchless operation. The intention sensor senses the driver inputs for an upcoming gear change and sends it to the TCU. The Transmission Control Unit receives it and gets the Hydraulic actuator function, thereby building hydraulic pressure. Thus pressure is then sent to a Concentric Slave cylinder through the clutch tube. It uses the same to control the clutch and pressure plate, thus engaging or disengaging the clutch. While these might sound a bit complicated on paper, driving one is never.
The Hyundai Venue boasts of being India's first connected SUV. The car has had a decent fan following here ever since its debut. It will get the iMT system only on the 1.0 T-GDi turbo petrol-run variant, that currently comes with the 7-speed DCT transmission. The iMT would be an appropriate choice for the customers of this car as they could now leverage the entire fun of a manual box without compromising on the efficiency.
ALSO READ: