The Hyundai KONA Electric becomes India's first all-electric SUV
---
Hyundai launches the much-awaited Hyundai KONA Electric SUV in the country at a praiseworthy price of INR 25.30 Lakhs. The fact that Hyundai has chosen the CKD route and not the CBU route in bringing the KONA ashore, contributes a fair bit to the competitive price tag it bears.
The KONA Electric is India's first long-range Green SUV and offers a groundbreaking range of 452 Km per charge. Diving into more of the battery-powered Hyundai KONA specs, it is a  39.2 kWh battery pack that powers the car. The electric motor forming the heart of the KONA is good enough to let out a healthy 136 PS and 395 Nm. Yes, that is ample power for some cheesy weekend highway runs! Also, 0-100 takes just 9.7 seconds.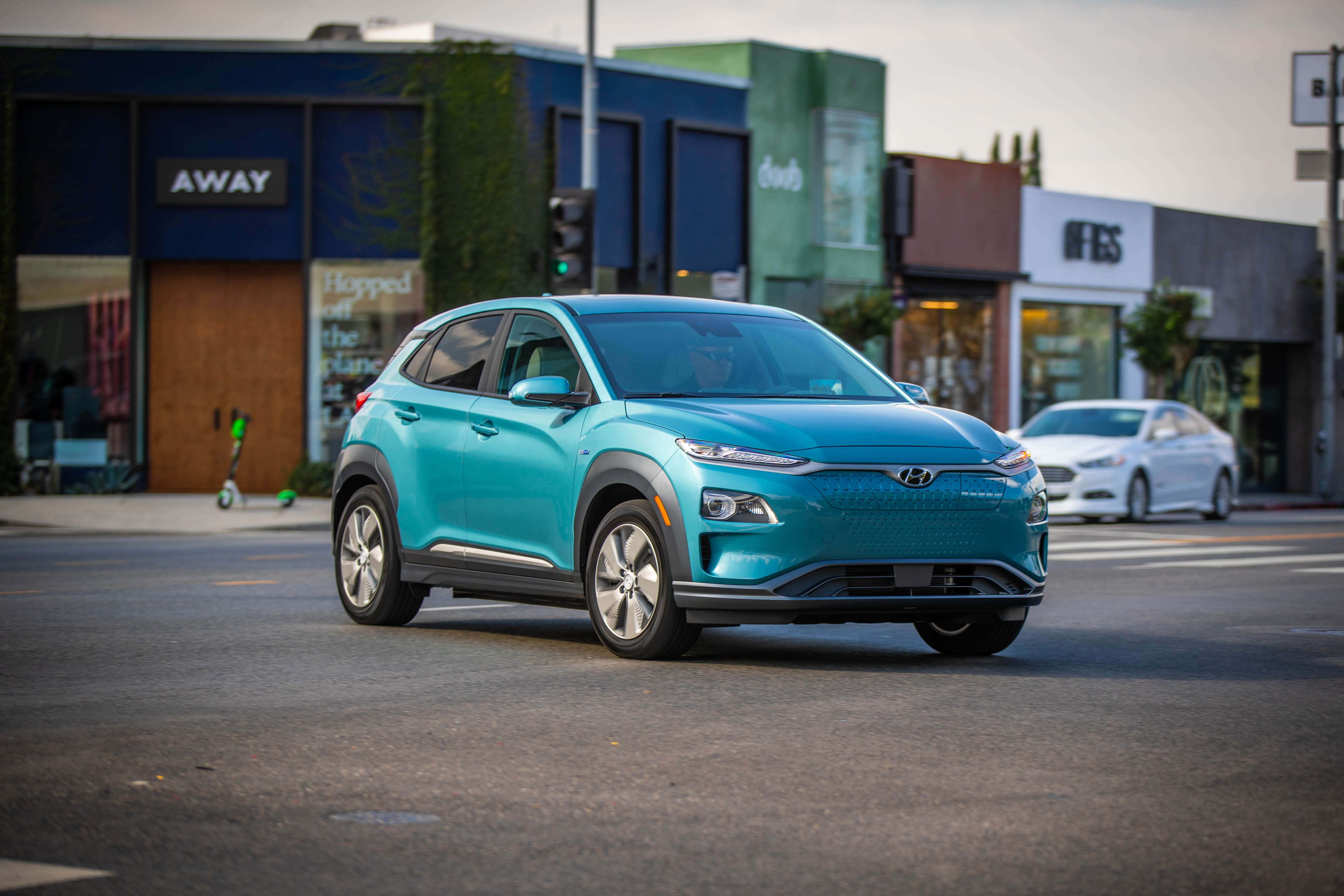 The KONA electric supports fast charging facility. A regular wall socket charge of the battery pack would take approx. 6 hours, while the direct DC fast charging setups, that would be installed in select dealerships, could get the job done (though upto 80% of the total capacity) in just 57 minutes!  Fast as a smartphone…
There is an 8 year/16000km warranty for the battery pack, in addition to the 3 years extended warranty for the EV itself.
Hyundai has a tad different plans for the sales of this car. The KONA EV would be sold through select dealerships in India, in the initial phase. The carmaker has plans to drift from these metro cities towards the smaller ones later in the run. The retail of the Hyundai KONA would take place through the regular dealerships itself.
How many of you are as impressed with the Hyundai KONA price in India as we are? Let us know through the comments…