The Jaguar I Type 5 electric race car will compete in the upcoming Formula E season
Jaguar Racing has taken veils off the all new Jaguar I Type 5, in a virtual launch event. The I Type 5 is the team's trump card for the upcoming ABB FIA Formula E World Championship and hosts the most modern powertrain and technologies.
The single-seater race car gets a new in-house developed platform that will run for the next two seasons. This E-powertrain has been designed for increased efficiency and performance. The net weight of the car has also been reduced by a fair bit and the center of gravity is quite low, befitting its race car persona. The specially designed suspension would provide greater adjustment and versatility from track to track. The I Type 5 also gets a highly reworked invertor that gets 24 Carat Gold elements in it due to its higher conductive properties. This would improve switching speeds and performance.
Just in case you wonder, Sam Bird and Mitch Evans would pilot this engineering marvel on the tracks of Formula E. Bird and Evans could be called one of the strongest duos in the history of Formula E.
Jaguar Racing has teamed up with leading materials science company, Dow for their first ABB FIA Formula E World Championship season together. Dow has over 100 years of expertise in the automotive business. Thus, this partnership could also mean that Dow would bring into the team, stuff like the advanced MobilityScience platform and its polyolefin, polyurethanes acrylic, specialty chemical and silicone technologies.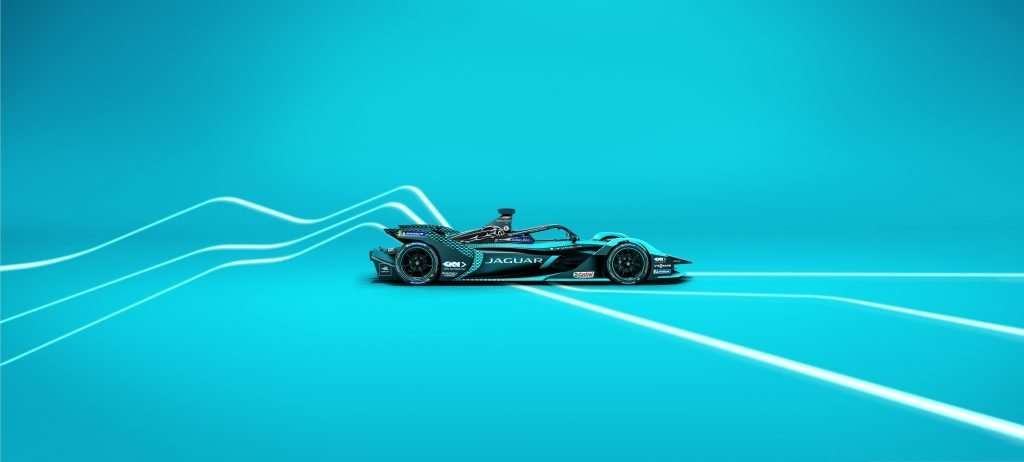 Jaguar Racing already has a bunch of well-established OEMs like GKN Automotive, Viessmann, Castrol as its partners and Alpinestars and DR1VA as its suppliers. Dow further makes this partner fraternity stand out.
Tha Jaguar I-Type 5 also is also special for the fact that it marks the debut of the revolutionary TYPEFIBRE technology from Jaguar Racing. The TYPEFIBRE is a new sustainable materials developed by the manufacturer and has been used to make the prototype's race seats. The same have been tested in various temperatures, loads and environments around the world for efficiency and durability. Jaguar Racing apparently has plans to share the Race technology with road cars as well and this could mean Christmas to the enthusiasts…
ALSO READ: