Thought the Black Badge range would be just Black? Well…

Rolls Royce introduces Neon Nights variants for Dawn, Wraith and Cullinan, based on the Black Badge series. The Neon Nights variants feature a different set of shades inspired from some exotic plants and animals from around the world. Earlier custom-made for customers in the US, the manufacturer expands the availability of these globally, though limited to just 4 units for each model. Thus, these are more limited than the previous black badge line.
The Wraith gets a bright, lime green paint finish on the exterior inspired by the Australian green tree frog. On the interior, it gets a grey leather finish with contouring green elements. Powering the car is the familiar 6.6L V12 motor producing 624hp and 870Nm.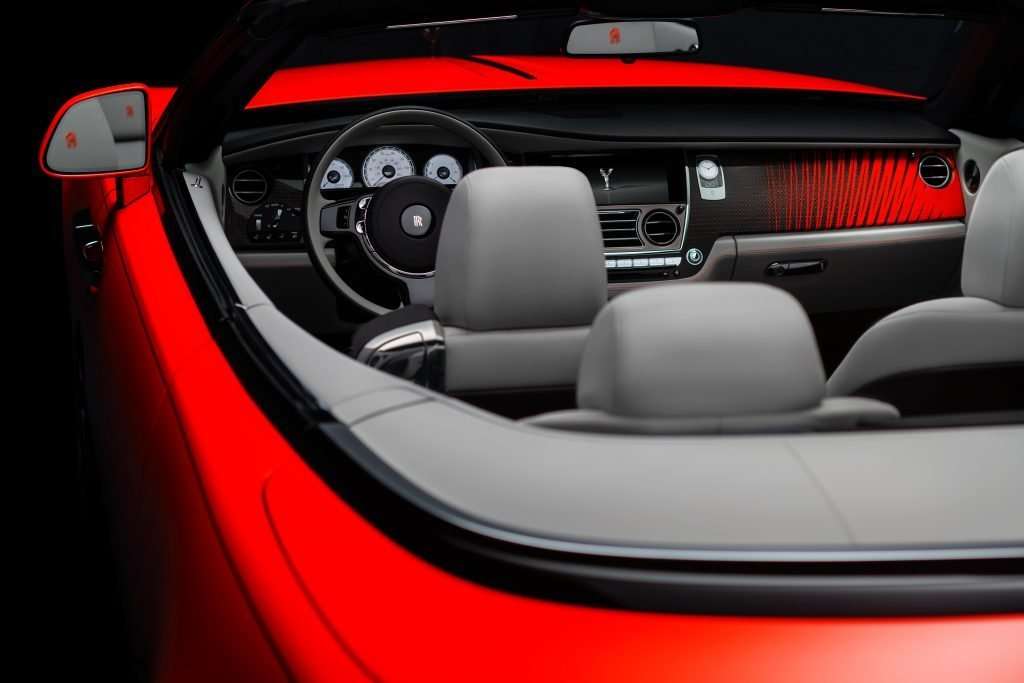 The 'Neon Nights' Dawn has in sprightly Eagle Rock Red exteriors, claimed to have descended from the flowers of Hawaiian 'Ōhi'a lehua tree. The Interior is finished in grey leathers with red ornations. The Dawn is powered by a 6.6L V12 motor putting out 601hp of power and 840Nm of torque.
The Cullinan Neon Nights gets an endearing bright blue finish on the body reminding the exotic American butterfly Rhetus Periander. Hopping inside, the interior is finished in white leather with contrasting green stitching and piping. Powering the Cullinan is a 6.75L twin-turbo V12 churning out 600hp and 900Nm. Rolls Royce Cullinan Black-Badge is thus the most expensive SUV currently on sale in India with a tag of 8.2Cr (ex-showroom)
Money no bar, would you rather have a Neon-Nights line or the regular Black-Badge?
ALSO READ: