Lamborghini Aventador SVJ Roadster and Lamborghini Huracan EVO Spyder use the Geneva Motor Show 2019 to make their global premieres.
Automobili Lamborghini stuns the visitors to their pavilion at the Geneva Motor Show 2019, with the global unveils of two fire-breathing machines-the gorgeous Huracan EVO spyder and the beastly Aventador SVJ Roadster! We had already told you folks about the former coming, but the latter was kept for a surprise by the manufacturer, disclosing very little detail till the official unveiling.
The Aventador SVJ Roadster adds the regular SVJ's breathtaking performance, superior handling and killing aerodynamics to the thrill of having the roof off, on a hill run!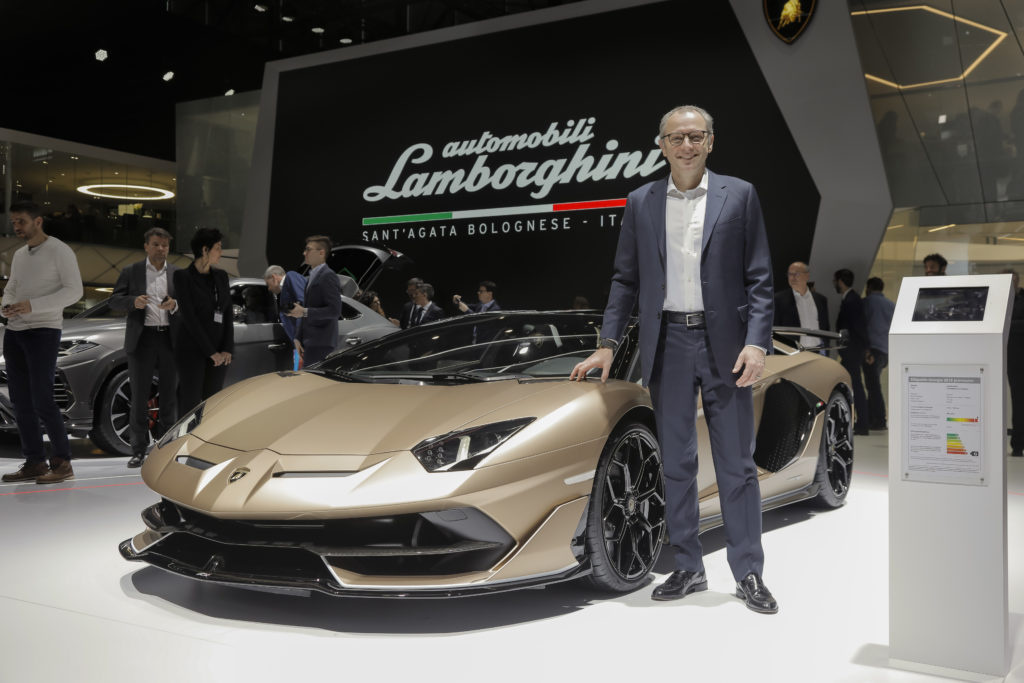 "The Aventador SVJ Roadster inherits all the power, performance and ground breaking aerodynamic technologies of the coupé, but with its own iconic presence and prowess," says Chairman and Chief Executive Officer of Automobili Lamborghini, Stefano Domenicali. "It is as fundamentally exciting to drive as the Aventador SVJ but with an added exclusivity: the option of the open air. With the same extraordinary performance roof on or off, the Aventador SVJ Roadster incorporates the dynamism of the coupé with the unique spirit of a Lamborghini roadster."
It hasn't been significantly long since the Aventador SVJ Coupe bagged the Nürburgring-Nordschleife production car record lap-time and we hope the roadster to be equally potent after a quick glance at its spec sheet.The roadster, as well, gets Lamborghini's most powerful series production V12 engine, breathing out 770Hp (566 kW) of power and a whopping 720 Nm of torque.
The 0-60 mph comes in as fast as in 2.9 seconds, thanks to the epic weight-to-power ratio of 2.05 kg/hp! Also, 0-125 mph is achieved in just 8.8 seconds. The roadster has 218mph as its top speed and an impressive 60-0 braking distance of 31 metres!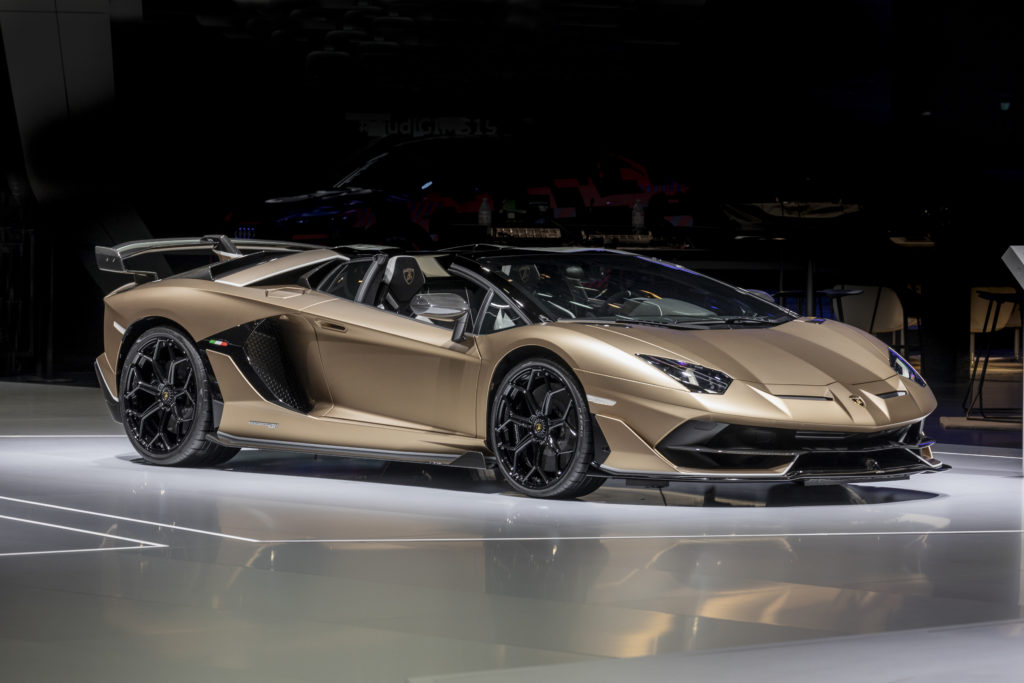 The Aventador SVJ Roadster gets a roadster roof carved out of high pressure RTM Carbon fiber, that can be operated by quick release levers in the cabin. Once detached, the roof can be safely stored under the front hood.
Just 800 units of this wonderful machine would ever be made. The show car had featured the new matt color bronzo zenas and a special Ad Personam livery in bianco Phanes. The entire thing looked so outstanding that we seriously wished to see more of this around …
'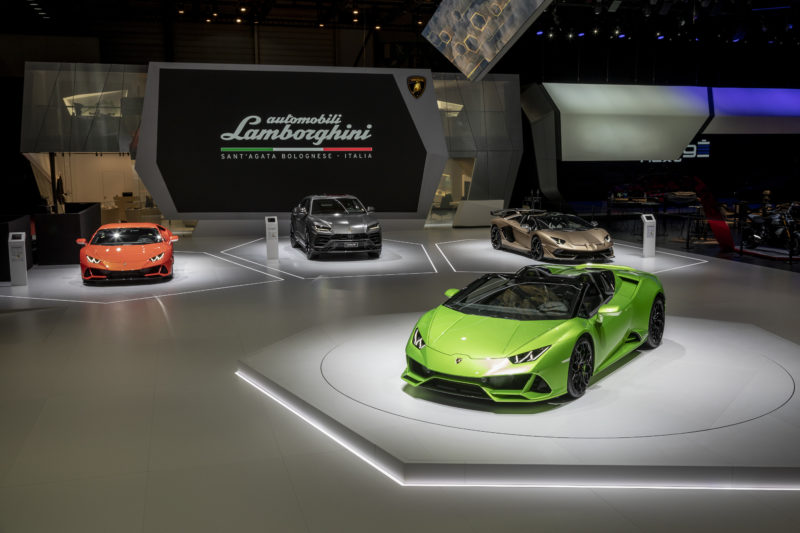 As for the Huracan EVO Spyder, we had already told you everything we knew then of the car, through a previous post. Just for those few still ignorant, the EVO Spyder gets a Huracan Performante -borrowed 5.2 L Naturally Aspirated Lamborghini V10 letting out 640 hp and 600 Nm.