Milan-based artist Paolo Troilo paints a Minotauros on the Lamborghini Huracan EVO!
A Huracan EVO is already drool-worthy but this piece that recently made its premiere at La Bullona in Milan, escalates to whole new levels. This car is a bigger masterpiece, courtesy of the exquisite painting and artwork it hosts, by Milan's ace artist Paolo Troilo.
Trolio has named the artwork 'Minotauro' (Minotaur), essentially implying the legendary creature from Greek mythology that is half human and half bull. The work is an expression of power, dynamism, and aggression, and the canvas chosen- the Lamborghini Huracan EVO, embodies these better. The hood has a pair of strong hands painted on it, while the profile has the image of a mighty man. The forearms and clenched fists on the hood could also be taken to resemble the mighty horns of a bull.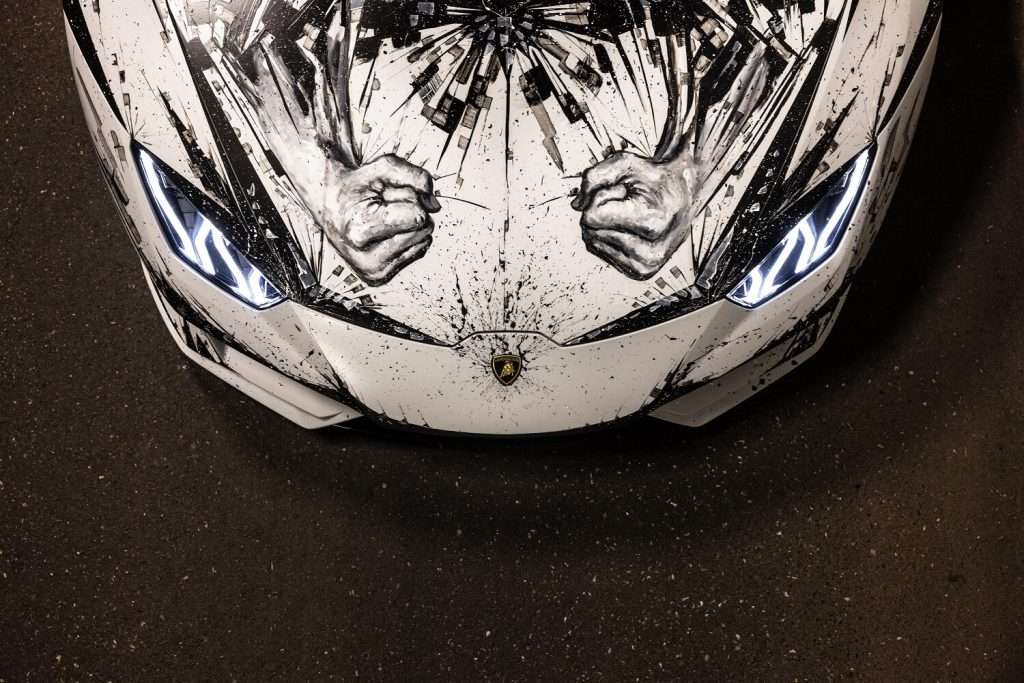 As the myth goes, Minotauros is a fabulous Greek monster that has a human body and a bull's head. It was originally born to Pasiphae, wife of Minos and a white bull. Minotauros is often remembered for its might and aggression. Striking the chords well, Lamborghinis are known for their power, aggression, and dynamism, something which the artist has effectively made use of, to create this beautiful work.
Let's get social! Follow Vroom Head India On Google News, Koo, Twitter, Facebook, Instagram, Pinterest, Whatsapp, and LinkedIn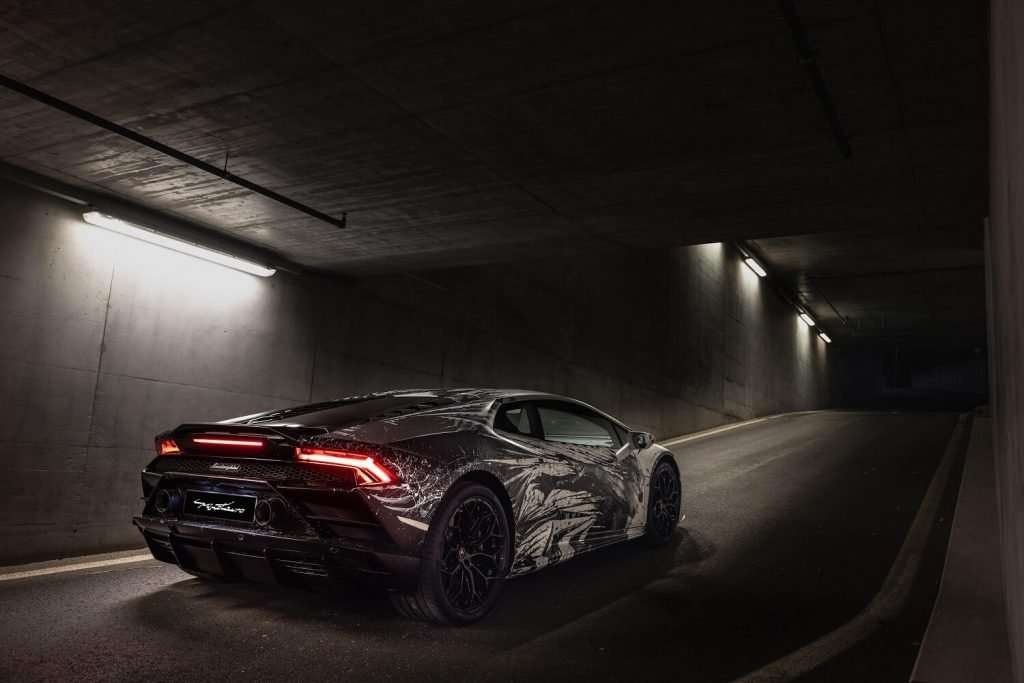 Troilo says the work is his interpretation of the experience he had with Lamborghini and the emotions that the Huracan EVO had given him while behind its wheel. Huracan EVO's 5.0L V10 has 630 hp on offer, facilitating high-adrenaline accelerations. The driver gets to experience extreme levels of dynamism, all of which have been interpreted artistically on this particular piece. Making it more special is the fact that Troilo painted the entire work with his fingertips, something that he is quite known for.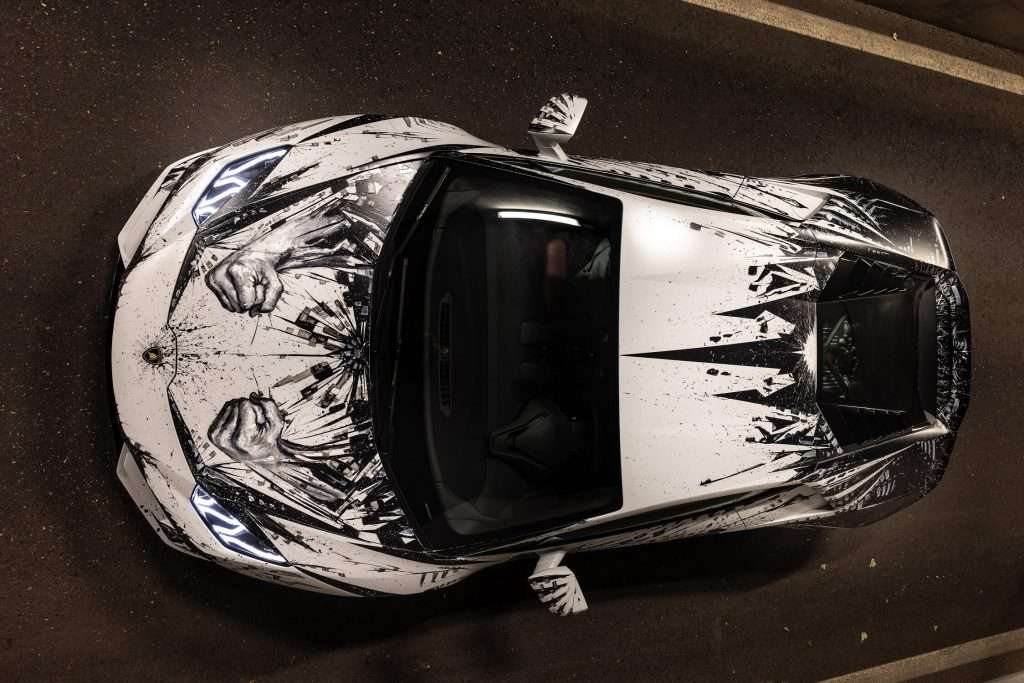 Born in Taranto, Paolo had his education from the European Institute of Design in Rome and over the years, worked with major names in the advertising industry. He currently lives in Milan and is quite respected for his paintings. Paolo had taken part in the Venice Biennale in 2011, before becoming an independent artist in 2013.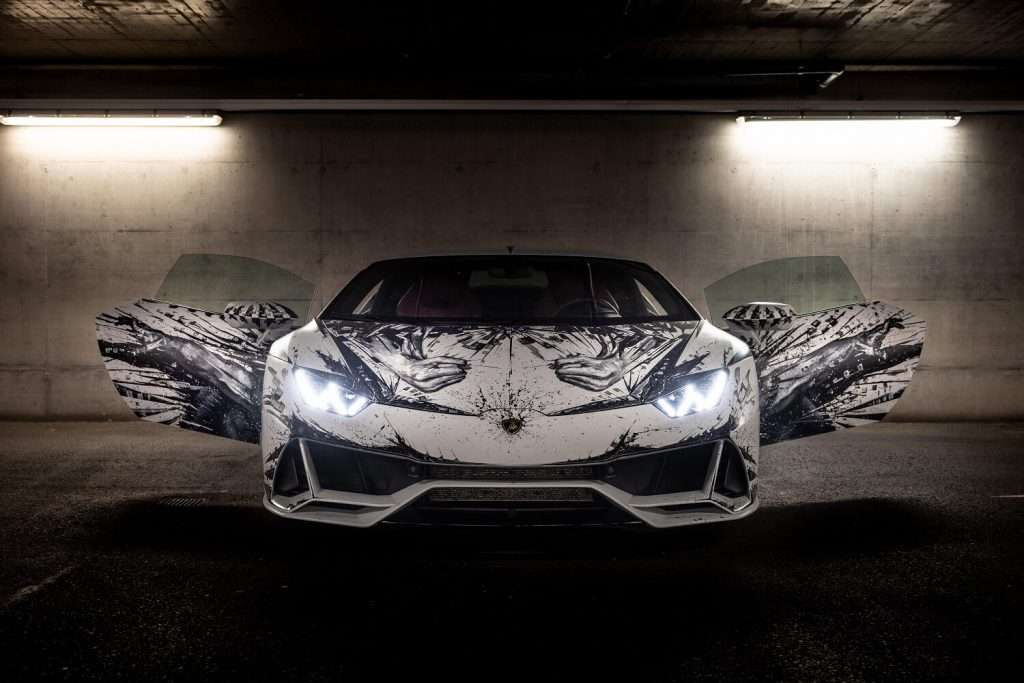 The 'Lamborghini Huracan EVO Minotauro' will be on display at Palazzo Serbelloni at Corso Venezia, from November 4 to 13. It will also be displayed in Milan on 16th, as part of the "TROILO-MILANO SOLO ANDATA", curated by Luca Beatrice. Needless to say, this car is a priceless masterpiece!
Let's get social! Follow Vroom Head India On Google News, Koo, Twitter, Facebook, Instagram, Pinterest, Whatsapp, and LinkedIn