Revolt RV 300 and RV 400 are currently in huge demands in India
Words: Surya Sujith
Revolt RV400 and RV300 are among the most sought-after electric motorcycles in India and have both been receiving an enormous number of bookings. The company has been struggling to meet the demands and adopts a different tactic to curb the waiting period and deliver the bookings without much delay. Revolt opens the bookings once every few weeks, takes in just a handful of reservations, and temporarily halts the same so that they can ensure these deliveries are made before the next batch of reservations opens.
The latest of this kind was in mid-June, got closed in just 2 hours, bringing in reservations worth Rs 50 crores during the span! The company had recently announced that the new batch of RV300 and RV400 electric motorcycles are ready for dealer dispatch, indicating at an imminent start of bookings for the next batch.
The company sells its electric bikes through its existing dealer network scattered across 6 cities – Delhi, Mumbai, Pune, Ahmedabad, Hyderabad, and Chennai. It is yet to reveal how many motorcycles will be dispatched in the new batch, however awaiting customers can check their purchase status via the new VOLT feature (Vehicle Online Tracking system).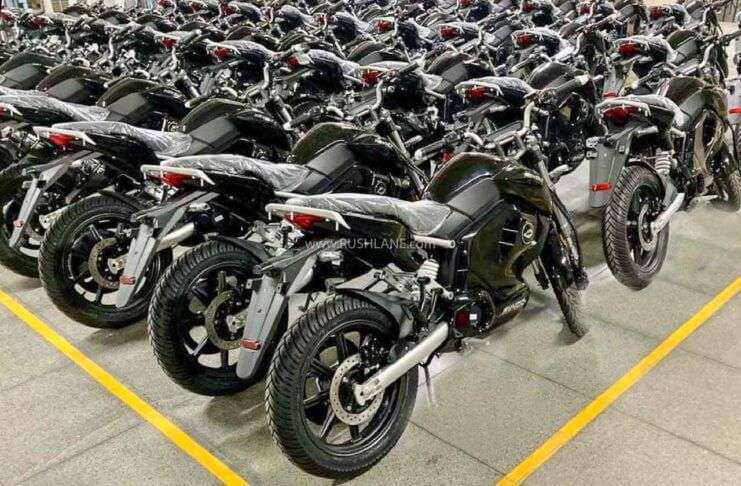 Next Batch Of RV 400 RV 300 Bookings On 15th July
Revolt is known to re-open the bookings for RV 300 and RV 400 on July 15, 2021, at 12 pm. One cannot, however, predict as to how long the reservation process would stay open, going by the excessive demands of these bikes.
The price hike for fossil fuels and the FAME-II policy amendment have contributed much to India's newfound interest in electric vehicles. With this price cut, RV400 has become considerably more affordable to consumers, as it is currently priced below Rs 1 Lakh in the national capital.
About The E-Bikes
With a 3.24 kWh lithium-ion battery pack that offers 72V power, the RV400 would give you a range of 150 km and can go up to a speed 85 mph. There's a warranty of 8 years / 1,50,000 km for the batteries of both bikes. The smaller version, RV300 comes with a 1.5 kW motor and a 2.7kW battery pack, claimed to deliver a range of 80-150 km every full-charge and the top speed offered is 65 kph. Main features include internet access, cloud connection, and MyRevolt App support, support for connected helmets etc.
Let's get social! Follow Us On Facebook, Instagram Pinterest, Whatsapp, and LinkedIn