With the launch fast approaching, Audi India reveals the variant details of the all-electric E Tron and E Tron Sportback
To spearhead their domestic EV lineup, Audi India is prepping to launch the Audi E Tron SUV and E-Tron Sportback here on July 22. With the market debut fast approaching, the German manufacturer has now revealed variant details of the electric SUV's Indian iteration. The E Tron range (SUV and Sportback combined) will have a total of three variants to choose from, confirms Audi.
Audi E Tron Variants
Audi will, as reported previously, bring in both the E Tron SUV and the Sportback to India. The E Tron SUV will have two different variants with key technical distinctions, dubbed E Tron 50 and E Tron 55, while the Sportback will be available as the Audi e-Tron Sportback 55 alone. The Sportback gets a 50 variant in some of the global markets, which would, unfortunately, not come to India.
The key difference between the variants is in the mechanicals, or more specifically, the battery sizes. The E Tron 50 gets a 71 kW battery pack, and thus slots into the affordable side of the E-Tron range. This battery together with the dual electric motors, produces 308 hp and 540 Nm and offers ranges of 264-379 km (WLTP combined).
The E Tron 55 will be the top-of-the-line variant for the electric SUV and will have a 95 kW battery pack as its powerhouse. The electric drivetrain on the E Tron 55 lets out 402 hp and 664 Nm while offering ranges of 359-484 kilometers (WLTP combined). The E Tron Sportback 55 also has the same technical specifications but has its performance additionally benefitted from the supremely aerodynamic design. The entire range will have Quattro AWD System as well.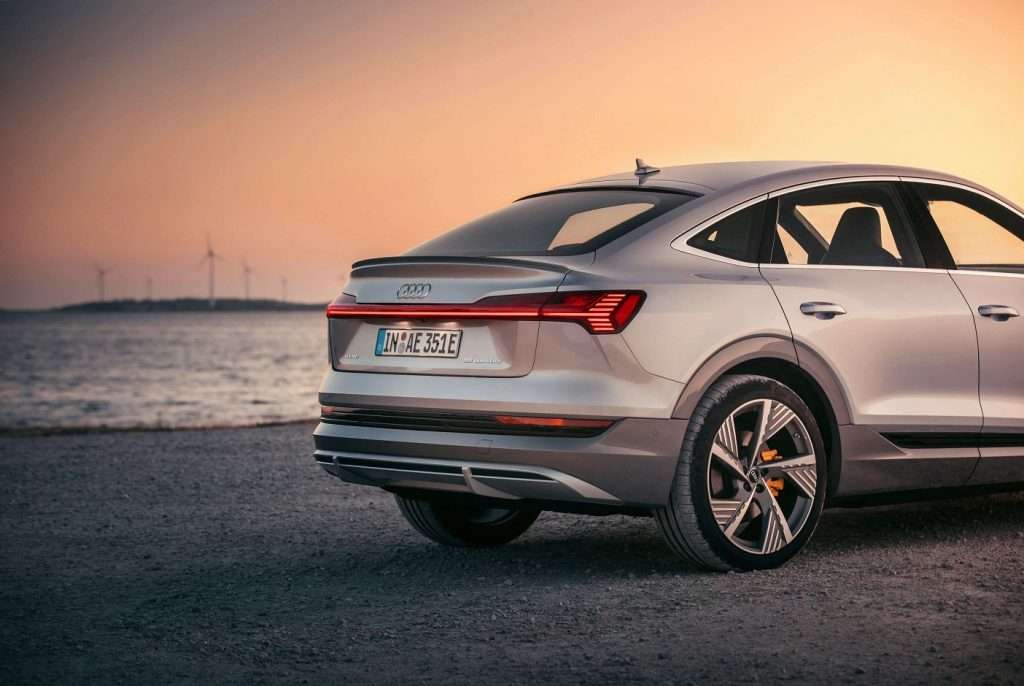 The E Tron range is known to feature a number of desirable equipment like progressive steering, adaptive air suspension, 4 zone climate control, Matrix LED headlamps, and more. All variants will support DC fast charging and the manufacturer will also provide 11kW home chargers. The E Tron SUV will face competition from giants like the Jaguar I Pace and Mercedes EQC, while the Sportback would have no direct rival upon launch.
Let's get social! Follow Us On Facebook, Instagram Pinterest, Whatsapp, and LinkedIn