Here's more about the dual-clutch transmission on the Tata Altroz DCA
Tata Altroz has finally gotten an automatic transmission (Punch DT1 in case you didn't know the name!) and we've driven it. But there are more things to know about and appreciate in it. As discussed in our Altroz DCA review, the transmission has been sourced from the Belgian company Punch Powertrain, but did you know that it could be among the world's most compact and lightweight DCTs today? Here are a few more interesting facts about it…
Table of Contents
Tata DCA (Punch DT1): Key Highlights
The DCA gearbox on the automatic Altroz is an adaptation of Punch DT1 wet-clutch DCT. The hardware comes straight from the Belgian powertrain manufacturer, while the gear logic and software have been developed incorporating strong India-spec inputs from Tata Motors.
Punch DT1 DCT has been developed specifically for the compact vehicle segment, as a cost-efficient, reliable, and fuel-efficient automatic transmission. While it could still be called a DCT, it differs from other dual-clutch transmissions in the actual construction, even while based on the dual-clutch principle. The DT1 combines helical and planetary gears to bring about optimum efficiency and performance, keeping the size and weight of the gearbox in check, in the process.
One of the two clutches here is a normal multi-plate unit while the other gets a planetary gearset offering additional ratios that can be engaged between the engine and transmission. This transmission can have up to 7 forward ratios by using four pairs of gears and a single layshaft. On the Altroz DCA, the DT1 comes in as a 6-speed unit. It has a highly compact packaging and could be the most lightweight and compact automatic gearbox in business here.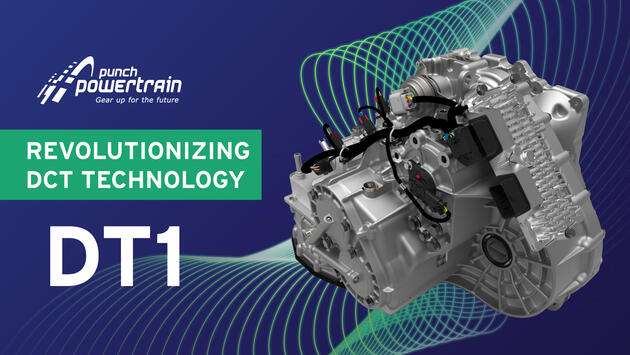 The DCT also comes with an effective self-healing mechanism that cleans any dust or debris that might enter the shifting mechanism, through an automatic vibration system, thereby eliminating the need for spending often on maintenance.
The wet clutch DCT on the Altroz does not fall back on performance or thermal efficiency, more of which have been discussed in detail, in our review. The major advantage of this box is that it provides a great value proposition to the buyers. This DCT can be had in a very cost-effective manner and is also fairly economical to own.
Despite being on the affordable side, there is no capping of this transmission's capabilities. The DT1 gearbox can be used with powertrains with outputs of up to 148hp and 200 Nm. The Altroz, however, gets just 86 hp and 113 Nm. In reality, this transmission has an evident upper hand over 4ATs and 5 AMTs.
More News Around Punch Powertrain
Punch has plans to manufacture the DT1 for Tata Motors (or in other words, as the DCA) in India, in the time ahead. The DT1 is also the manufacturer's first DCT in serial production. Also, India is a new market for the company to have its presence in, and apparently, it is planning to enter more soon. Punch also has plans to launch a hybrid higher torque DCT – DT2 later this year.