Tata Motors spearheads the construction of EV ecosystem in Haryana, here's more…
Tata motors has allied with Haryana Renwable Agency (HAREDA) to distribute Nexon EVs in Haryana in connection with its tender with EESL. Inauguration of the EV charging point and the handover ceremony were held on 4 January 2020. In course of the event, EESL also signed an MoU with the Haryana State Government which aims to strengthen charging infrastructure and promote electric vehicles in the state.
The home grown auto-giant plays a vital role in propelling the adoption of electric vehicles in India. Tata Motors is associating with other sister concerns including Tata Power, Tata Chemicals, Tata Auto Components, Tata Motors Finance and Croma, to further accelerate the adoption of electric vehicles under its EV ecosystem, dubbed the "Tata uniEVerse".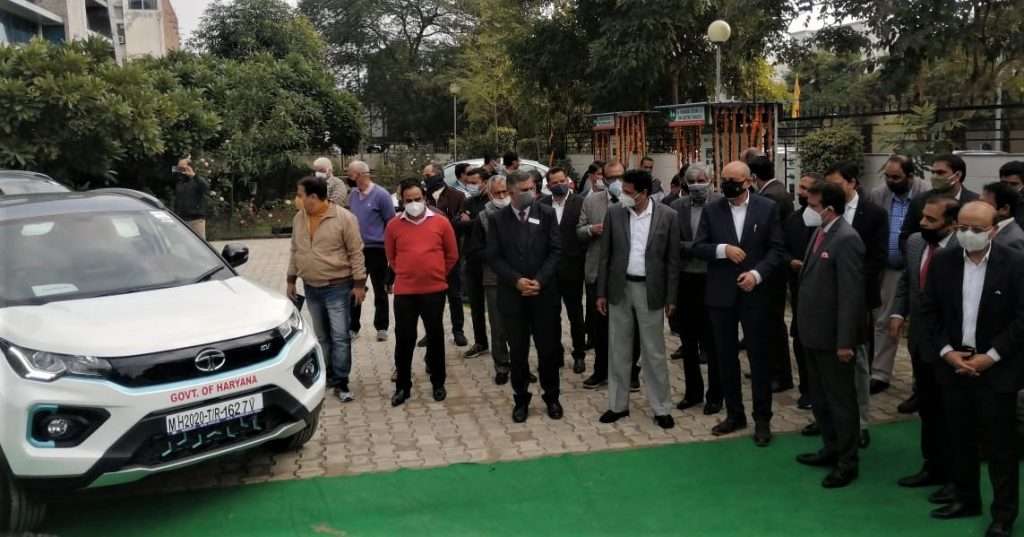 Currently, Tata Motors holds a whopping 67 percent market share in the EV sphere, as of H1 FY21. The company sold more than 2000 units of the Electric SUV in just 10 months and the numbers are growing, which speaks for its popularity and wide acceptance in the market. Meanwhile, MG sold only 514 units of ZS EV and Hyundai sold only 100 units of Kona EV during the same span.
The Tata Nexon EV, without a doubt, leads the EV market in India. The SUV comes equipped with a 129 PS permanent-magnet AC motor which draws energy from a 30.2kWh lithium-ion battery and in a full-charge delivers a range of 312kms.
ALSO READ: