Tata Motors has recognized these athletes for their outstanding performances at Tokyo
Tokyo Olympics this year had brought much fame and glory to the Indian shores. We had had a couple of big names this time, who managed to achieve huge wins at the event. Auto giants here have recently been busy gifting their prestigious cars to these winners. But life isn't always about winning, and winners aren't the only ones to be recognized either. Tata Motors seems to know just the same and has gifted an Altroz each to as many as 24 Olympians who missed podiums at Tokyo by narrow margins.
The Altroz is claimed to be the Gold Standard of hatchbacks and is currently sought after by many here. Much in line with this, these athletes have inspired millions across the nation with their Gold Standard performances at Tokyo, and thus deserve recognition. The athletes who have now been honored had taken part in Hockey, Golf, Wrestling (86Kg), Discuss Throw, and Boxing (75 kg and 91 kg), at Tokyo.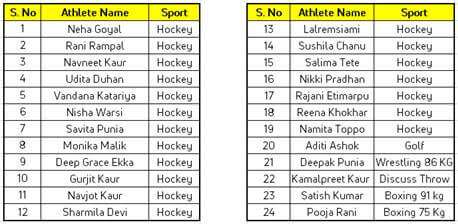 Talking of the Altroz, the premium hatchback is available with three engine options- petrol, turbo petrol and diesel, all mated to the same 5-speed manual transmission. We had previously driven the Turbo petrol and the diesel in detail, do check out our detailed opinions.
Let's get social! Follow Vroom Head India On Facebook, Instagram, Pinterest, Whatsapp, and LinkedIn