Here's how it feels like to pitch the Land Rover Discovery Sport and the Range Rover Evoque onto some serious off-road trails, all thanks to The Above And Beyond Tour…
---
We had already told you about this happening around, but what's the fun in giving lectures about something which you lack first-hand knowledge of? Thus we head to one of the sessions of 'The Above And Beyond Tour' from Land Rover, to get a deeper taste of the same.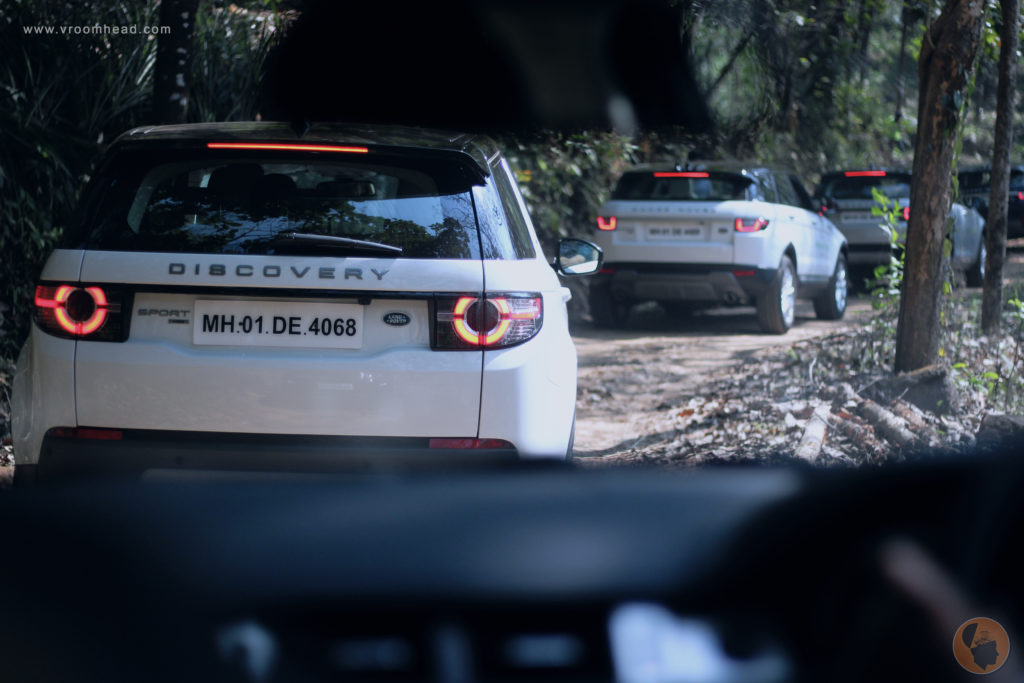 Land Rovers are indubitably the perfect arms for an off-road showdown. Going off the tarmac has always been a child's play for everything from the brand. Their entire range, from the Land Rover Discovery Sport to the Range Rover, outperforms the rivals the moment you take them to the terrains. Rock and mud are no threat to these machines, a fact that Land Rover is determined to make the buyers realise through their initiative called 'The Above And Beyond Tour'. The year-long event packs a hefty load of action that involves taking the Land Rover Discovery Sport and Range Rover Evoque, two of the SUV maker's popular models to some really harsh and challenging terrains, spread across the country, to serve the drivers with some breathtaking driving moments to cherish. This annual experience event for the ongoing financial year is about to come to a close and we are at one of the sessions to get our dose of the adrenaline gush.
The Above And Beyond Tour, or the TAABT for an easier reference, has been getting stellar response and acceptance from all the participants from its 12 various venues including the likes of Chandigarh, Noida, Gurugram, Ahmedabad, Indore, Nagpur, Mumbai, Hyderabad, Kochi and Chennai.
Rohit Suri, President; Managing Director, Jaguar Land Rover India Ltd. (JLRIL), said: "The Above and Beyond Tour in India is an extremely popular activity with our customers. Not only do they get to experience all that a Land Rover can do, but they also get to enjoy some thrilling and unforgettable moments in the world's most capable vehicles."
After a detailed session of the pre-drive briefing, we were led to our cars by our expert instructor. We had gotten a Range Rover Evoque for ourselves. The Evoque, if you might remember, has a 178bhp TD4 Ingenium Diesel engine and a 2.0 L, 4 cylinder Si4 petrol engine letting out a healthy 238 bhp on offer, out of which we had the latter.
Land Rover has pioneered many off-road specific driver aids and technology, the Hill Descent Control to quote a random example. There are a host of assistive technology like traction control, hill descent control as we have already seen, terrain response, All Terrain Progress Control (ATPC)- a recent addition, adjustable air suspension and low and high gears, though specific to certain higher models like the Range Rover, onboard all modern day Land Rovers, all of which (erm, except the big boys exclusive low gear and air suspension), were lined up for us to experience to our heart's content, and we headed straight to the track, designed specially to bring out the best of our baby Range Rover. The track had some really challenging terrains for us to tackle and the Evoque was nailing it like a badass boss.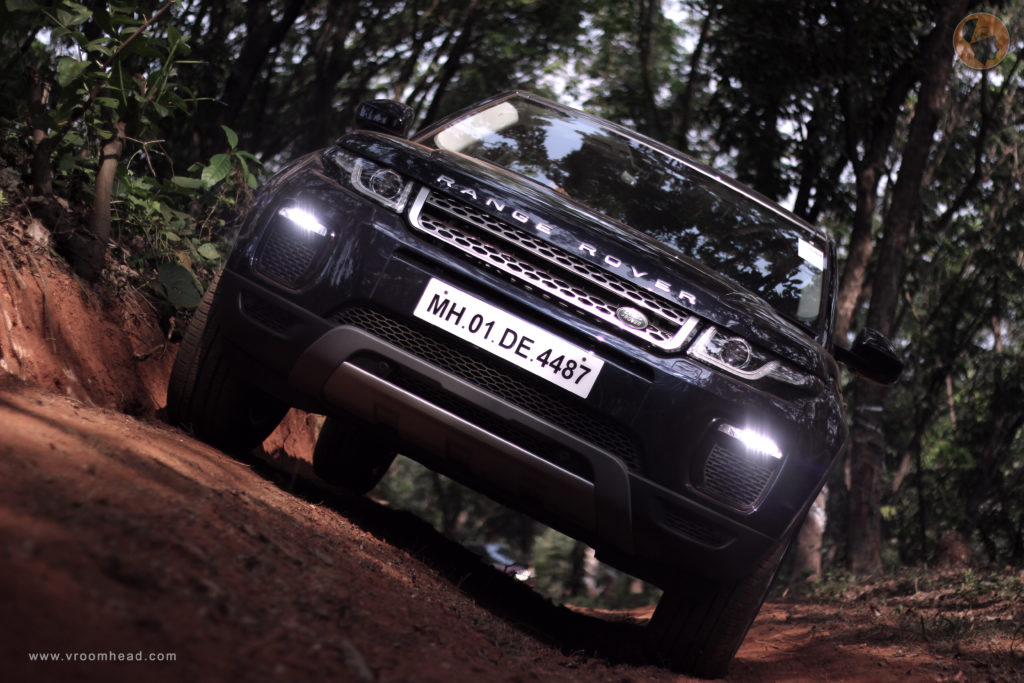 '
Just for those still ignorant of these, the Hill Descent Control (HDC), first introduced in 1997, limits vehicle speed on descents by smartly engaging brakes and controlling gear and throttle inputs, thus relieving the driver of these pains. Weaved into this is the Gradient Release Control, that further ensures a controlled descent from rest. There is also a Hill Start Assist on offer, that provides for a controlled hill pull-away during ascents by keeping the brakes engaged for around 3 seconds even after you take your foot off the brake pedal.
The Traction control, as can be presumed, senses loss of traction and avoids wheel spin by cutting off the power to the spinning wheel using brakes and thus helps the vehicle to move on.
The Terrain Response is a smart tech first invented by Land Rover in 2003, and has four different modes, viz., General Driving, Grass/Gravel & Snow, Mud & Ruts and Sand. The terrain response optimizes the performance and capability of your vehicle by smartly adapting the engine, transmission and electronics for maximum drivability, comfort and traction.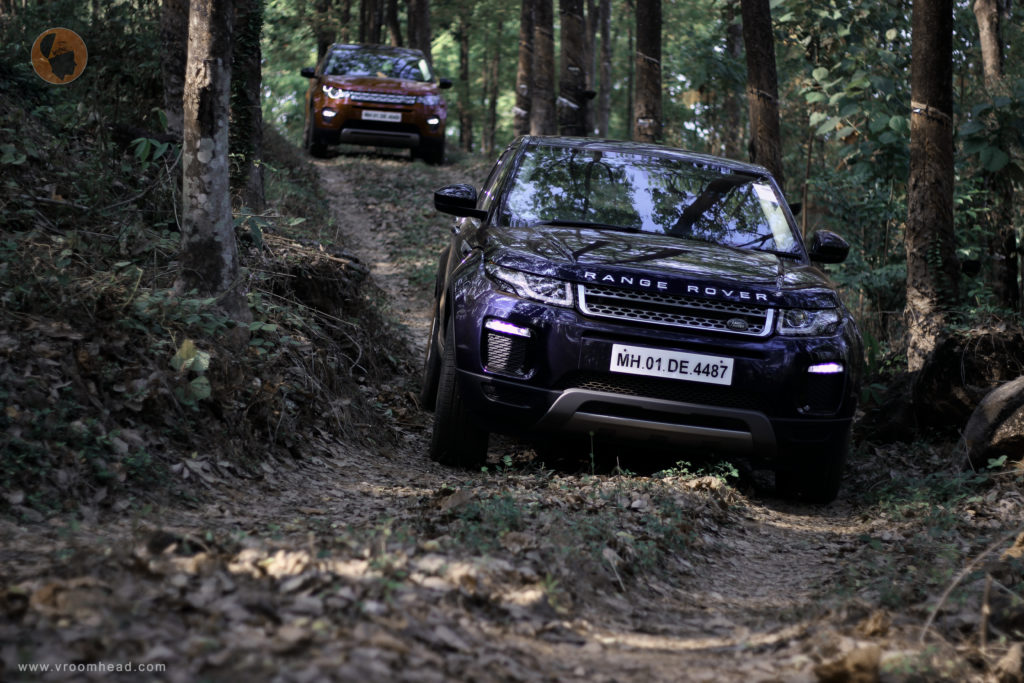 The All-Terrain Progress Control (ATPC), a recent entrant to the tech fraternity, is essentially a cruise control for the terrains! It provides for a less hectic, smart progress on terrains by maintaining a set speed, thus letting you focus fully on the steering and the terrain ahead.
All these technologies could very well be tasted on the track and also worth experiencing was the super impressive approach, ramp and departure angles of the Evoque, or on a more general note, the Land Rovers…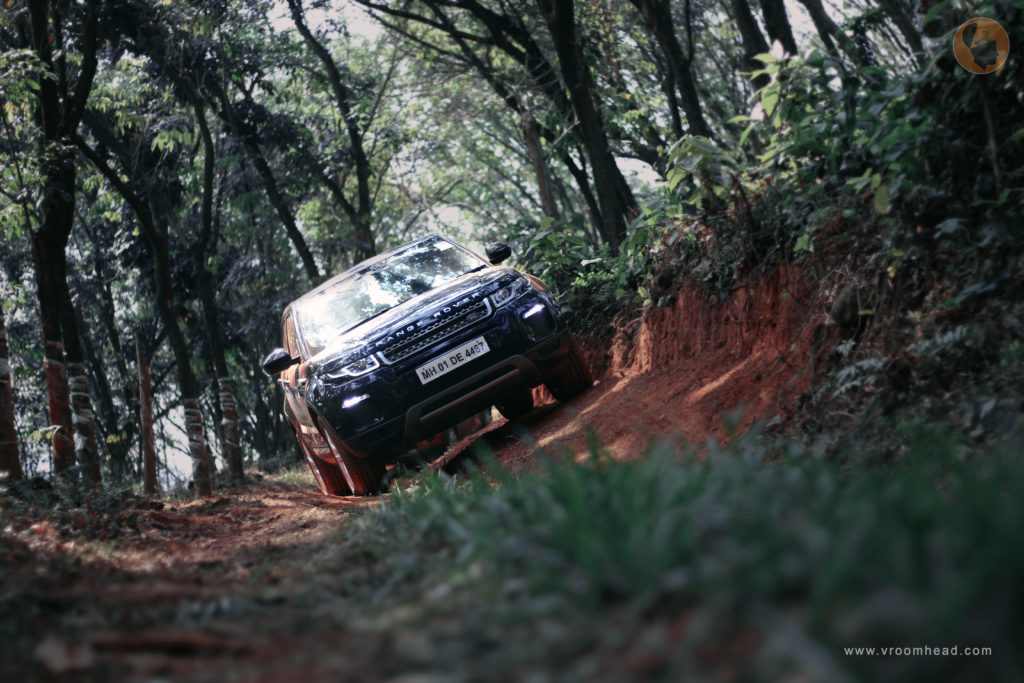 Take it from us, driving on such terrains is anyday more fun than those mini terrapod events that you see in smaller cities. So feeling like to give it a try? Well, you can book your seats here!