Up close with the American road yacht that's got a lot of stories entailed…
American sedans (or 'saloons' as they're fondly called) have the habit of making a mark wherever they go- gathering eyeballs, and making the faint-hearted like me, fall head over heels for them. The gargantuan size, intimidating road presence, massive hood lengths, and enormous room and luxury inside, are all to be adored. These have over the years, chauffeured many world leaders, celebs, millionaires, and prominent figures across the world. This 1976 Buick LeSabre, for example, once chauffeured the then prime minister Indira Gandhi!
We found this road yacht somewhere in Kerala, during a random day out. Further digging revealed that this car has also chauffeured around various chief ministers of the state. This being this and us being us, let's keep the focus on the car and its history, than those of the ones it carried around.
Table of Contents
Buick LeSabre: What Is It?
The LeSabre is a full-size American saloon manufactured by General Motors and retailed under its Buick brand. The first Lesabre had rolled out as a successor to the Buick Special, in 1959. It was significantly sleeker than the Special- which was very vocal about its visual bulk. The name LeSabre- French that translates to 'The Sabre'- could also be a nod to this sleek visual identity. It sat above the Special and below the full-size Electra in Buick's portfolio. It was available in the 2-door convertible, sedan, hardtop, 4-door sedan, hardtop, and station wagon forms. It's had eight generations in its lifetime. The one that you see here is a fourth-generation LeSabre from 1976- a car that's special on multiple grounds.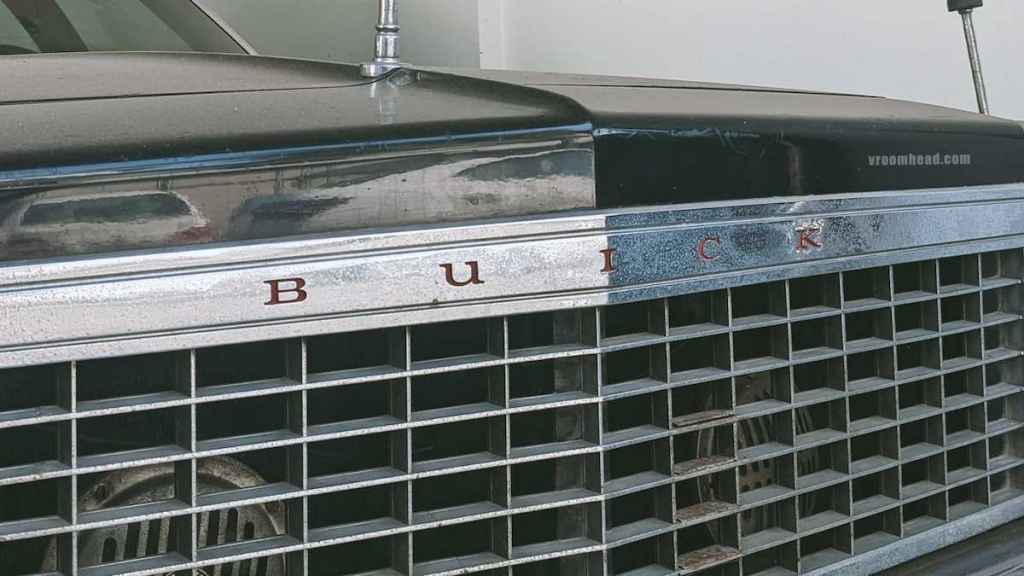 1976 Buick LeSabre Custom Sedan: Digging In…
The 1976 LeSabre is often referred to as an 'automotive unicorn'! Sourcing good quality pictures of this online itself is tough, don't even think of getting to see a neat example in person! The LeSabre received a handful of design and mechanical updates for 1976, which lasted for just around a year, and till the 1977 car was out. This is thus a rare and priceless find!
The 1976 car could be considered a minor facelift over the fourth-generation car that was in production from 1971 to 1975. The fourth-gen had improved considerably over the third in its proportions and design. The 1976 update took this further up and had many unique bits to flaunt.
Design changes: 1976 LeSabre had a bunch of stark design deviations from its predecessor. It had rectangular quad headlamps, unlike the circular ones on the previous car. The indicator lamps sit inside the unit and below the headlamps. A new egg-crate grille also debuted, that stood independent of the headlamps. The 76 LeSabre also marked the final year for GM's 71 vintage body shell, dual airbags, the 455 V8, and pillarless hardtop bodystyles.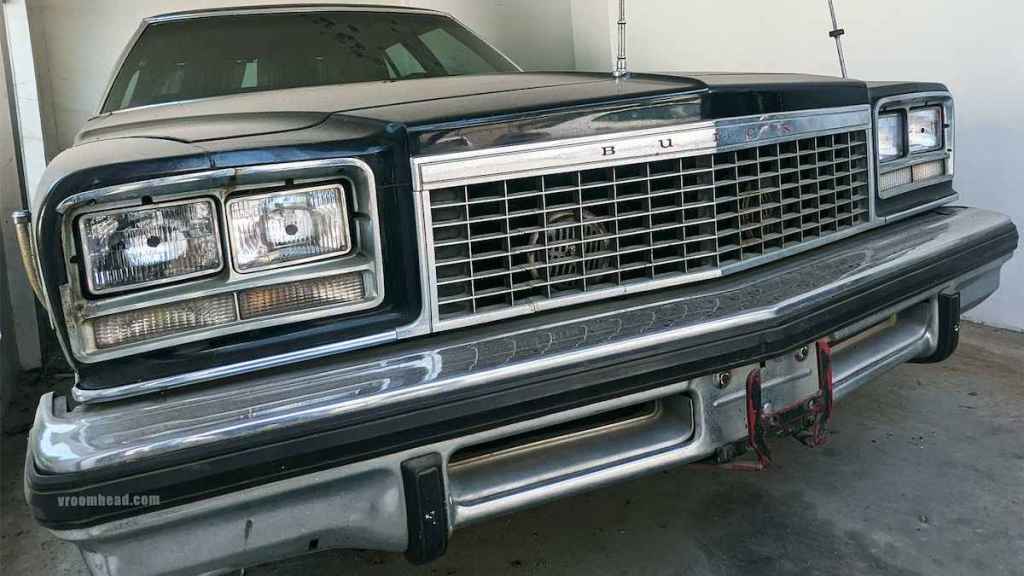 Let's get social! Follow Vroom Head India On Google News, Koo, Twitter, Instagram, Pinterest, Facebook, and LinkedIn
Engine and specifications: 1976 Buick LeSabre custom saloon offered a handful of interesting powertrain choices- a 5.7L V8, larger and significantly more powerful 7.5L V8 and a new small, frugal 3.8L V6 (231 CID). Le Sabre was also the only American full-size car in its time to come with a V6, even though it gave the car the worst power-to-weight ratio of its time. The engine was more of a last-minute addition to the car and was available just on the base-level coupe. The 4 door sedan and custom were both powered by the V8s.
The car that you see here hosts under its hood, what we believe to be the 455 V8. This 7.5L V8 (GM Buick Big-Block V-8 455) could produce 208 hp and 468 Nm, while the smaller V8 had considerably lesser outputs (165 hp and 353 Nm). With loads of in-cabin tech and the gargantuan V8 in place, the 1976 Le Sabre custom was heavier than all its predecessors. The car also has a 3-speed automatic transmission (3 Automatic Turbo Hydramatic) and a rear-wheel drive layout. We are told that this particular piece would 'still fire up and run, if the need be!'.
The LeSabre is underpinned by GM's B-body platform- something that was originally designed for Oldsmobile and Buick cars, but later made its way to many Chevy, Cadillac and Pontiac models as well, further becoming the fourth best-selling car platform ever! This full-size, Front Engine- Rear Wheel Drive platform was closely related to the C and D body platforms of many highly adored classic convertibles, coupes and station wagons of the time. It is seen in all its glory on the 76 LeSabre.
ALSO READ: This Toyota Fortuner GR Sport Conversion Could Save You A Lot Of Money!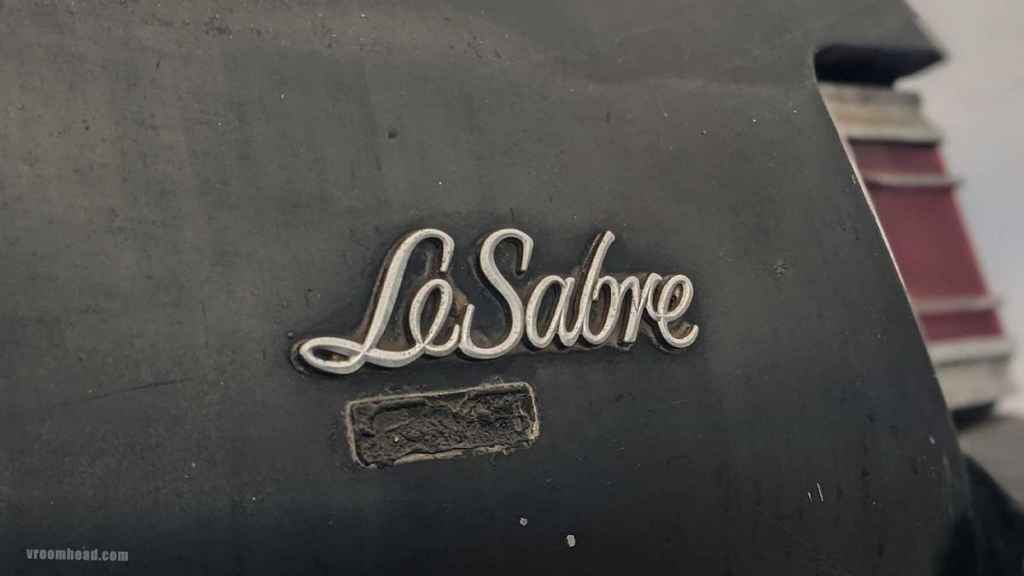 Long tours could still be possible, despite the huge V8 and its mighty output figures, as the 1976 custom had a tank capacity of 98 liters! Braking duties were carried out by 300 mm discs at the front and 279 mm drums at the rear. The car was heavy, had coil springs with stabilizer bar at front and coil springs at the rear as suspension, and the wheelbase was quite long at 3150 mm- all these meant that it was super-plush to be in, but drove more or less like a road yacht!
1976 Buick LeSabre Custom Had Enough To Keep Bigshots Comfortable!
Buicks, as with most other American big or mid-size cars, were quite popular among world leaders and public figures. The Le Sabre had a very roomy cabin, packed with period-relevant tech and features. In fact, the car had things one would have a hard time believing, considering it to be from the 70s- dual airbags to cite a quick example! Back in its day, you could spec the LeSabre with driver and passenger airbags! Fondly called 'Air Cushion Restraint System' by the manufacturer, these had debuted on the LeSabre in 1974, on the 4th gen, and alonsgide integrated seat and shoulder belts and federally mandated interlock system. This was, however, rarely ordered and thus shelved with the 1977 update.
The LeSabre's rear seat could have been among the best in business. It was wide with plush cushioning and under-thigh support. Various comfort bits like reading lamps were also on offer. The rear had everything to keep the occupants safe and comfortable at all times, regardless of the bigshots they are. This American sedan also had a boot capacity of 476 liters.
Let's get social! Follow Vroom Head India On Google News, Koo, Twitter, Instagram, Pinterest, Facebook, and LinkedIn
The 1976 Buick That Once Chauffeured Indira Gandhi
Let's now talk very specifically about this Le Sabre. The OG plate of this vehicle read 'DEB 4389', registered at Ashok Vihar, West Delhi. It came as an import to Kerala, via Delhi. Over the years, it served as the preferred set of wheels to various VIPs and leaders visiting the state, including multiple rides with Indira Gandhi, during her tenure as the Indian prime minister. Another major name would be former PM, Charan Singh. Besides these eminent figures, K Karunakaran and EK Nayanar had also used this car, during their tenures as state heads. What could be called a very important piece of history- of both a community and the automotive business in general- this LeSabre is now preserved as a showpiece, at the Thycaud government guest house.