The Yaris SUV for the global markets will have All-Wheel Drive and a hybrid powertrain. Details are scarce at the moment. But should we really be expecting an India launch anytime soon?
---
Toyota has been selling good numbers of the Yaris hatchback in the global markets. Autocar recently spotted them testing an SUV based on the same on snow. The Yaris SUV was scheduled for a grand unveil at the Geneva Motor Show. But the event had later been cancelled due to the Coronavirus COVID 19 concerns. Following the same, Toyota had announced the Yaris SUV to see a global debut later this year at a dedicated event.
From the few images of the test mule that we have got our eyes on, the vehicle does justice to both the 'Yaris' and the 'SUV' nameplates. It looks like the Yaris while still sitting fairly high and tall. The headlamp sees a great change in its design and we expect the same to be the case with the tail lamp cluster. The global model would not be a regular Yaris with added body cladding. It would have All wheel drive and would come built on the TNGA-B platform that underpins the Yaris Supermini. The engines, too are hoped to be carried over from the Supermini.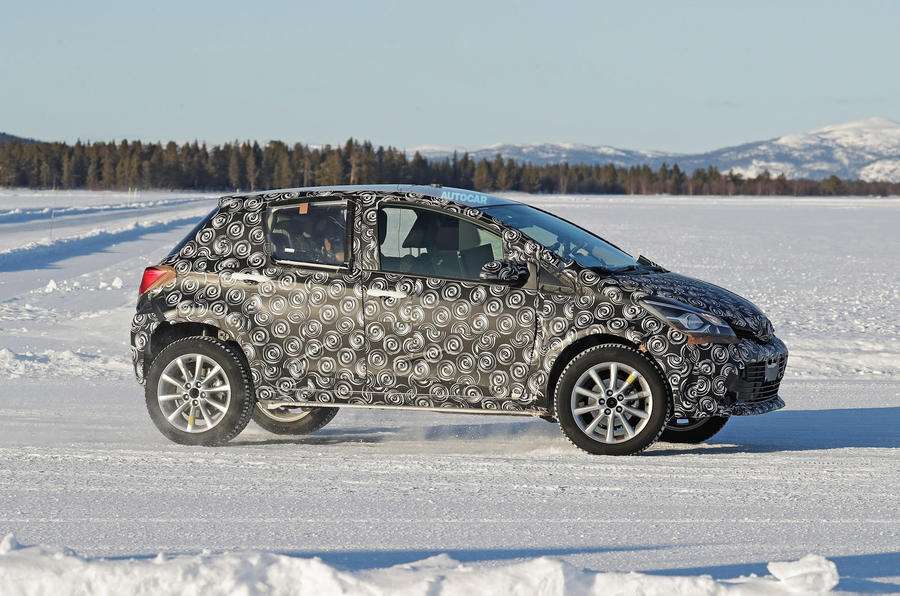 The markets will have the Yaris SUV right beneath the Toyota CHR. Nissan Juke, Renault Captur, Ford Puma, etc will combat the Yaris SUV in the international market.
India launch
Toyota seems to be having great plans for India up ahead. They have been testing the Toyota CHR extensively in the country and we had recently gotten a couple of spy pictures of the same as well. Judging by their current approach to our markets, we expect them to launch the Yaris SUV in India soon. There are already rumours of them readying a compact crossover for the country. But we do expect the specifications of the Indian model to be different from the global car. The All Wheel Drive system could also be ditched.
Image Source: Autocar