Trouve aspires to be a global brand with electric street bikes, Enduro and scrambler in plans for the future
Bengaluru-based EV startup Trouve Motor has teased its first product for India- an all-electric hypersport motorcycle. Incubated at IIT- Delhi, Trouve aspires to be a global E-mobility brand, with a strong focus on performance EVs. The two-wheeler lineup will start with the now-teased superbike, and will soon be joined by an electric street bike, Enduro, Classic, cafe racer, and a scrambler, in the time ahead. Trouve Motor also has plans of manufacturing sports cars in the future. It is also the first blockchain integrated EV company with its own metaverse ecosystem.
The Trouve superbike will have a futuristic fully-faired design, most of which have been concealed in the teaser video. The motorcycle would come with modern-day features like an advanced LED infotainment display, laser lighting, 360-degree camera, connected tech, integrated GPS navigation, and real-time vehicle diagnostics. The electric powertrain would be capable of getting the motorcycle to a top speed of over 200 kph, with a 0-100 kph time of just 3 seconds. Expect range figures of around 350-500 kilometers per charge.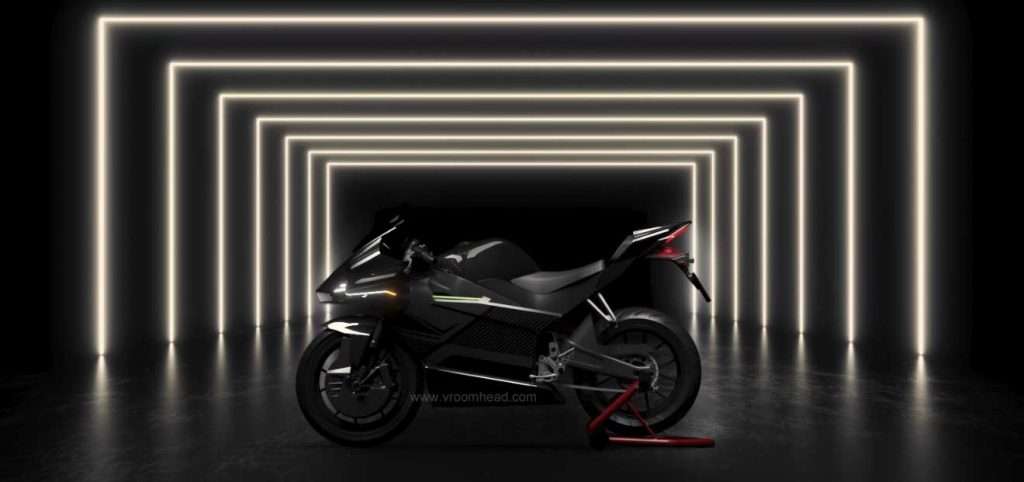 Here's a little topping. We used captures from the teaser video to uncover the motorcycle digitally so that you get more clarity on what is coming your way. From our render, the Trouve superbike looks rad, fast and dynamic. The fairing seems sporty and stylish. The profile gets clear EV design bits at places where the engine would have sat on a regular superbike. Trouve's first product would be a single-seater with a high-set tail and no pillion seat. There are also a number of dynamic lines on the sides. The focus on aesthetics is evidently high on this EV.
The motorcycle is expected to launch in India sometime in 2023. Trouve Motor is known to receive $3M in seed funding from Dubai-based Faster Capital.