TVS iQubeElectric scooter gets a 4.4kW electric motor as its heart…
---
TVS motor company is all set to put it's seal on the forthcoming zero-emission electrified era by unveiling the 'TVS iQube electric '. The company offers unparalleled supreme performance, connectivity, style and comfort all in one go at a price of INR 1.15 lakh
Here is a glimpse of what you ought to know about the TVS iQube electric :
TVS iQubeelectric scooter is suited up with a 4.4 kW electric motor, advanced el=ectric drivetrain, and Li-ion batteries to provide you with maximum power and efficiency at an absolutely zero transmission loss.
The ride hits a maximum speed of 78km/h and can pick up a 0 kmph to 40kmph pace in 4.2 seconds. And once on a full charge, the vehicle gives you a smooth run of 75 km as well.
Is it the thought of a low battery that is bothering you? Here is the solution:
The iQubeElectric has a smart home charging unit and is connected to the TVS SmartXonnect platform and TVS iQube app which enables to locate the public charging spots if you are away from home and all you need is a 5A socket and an adapter.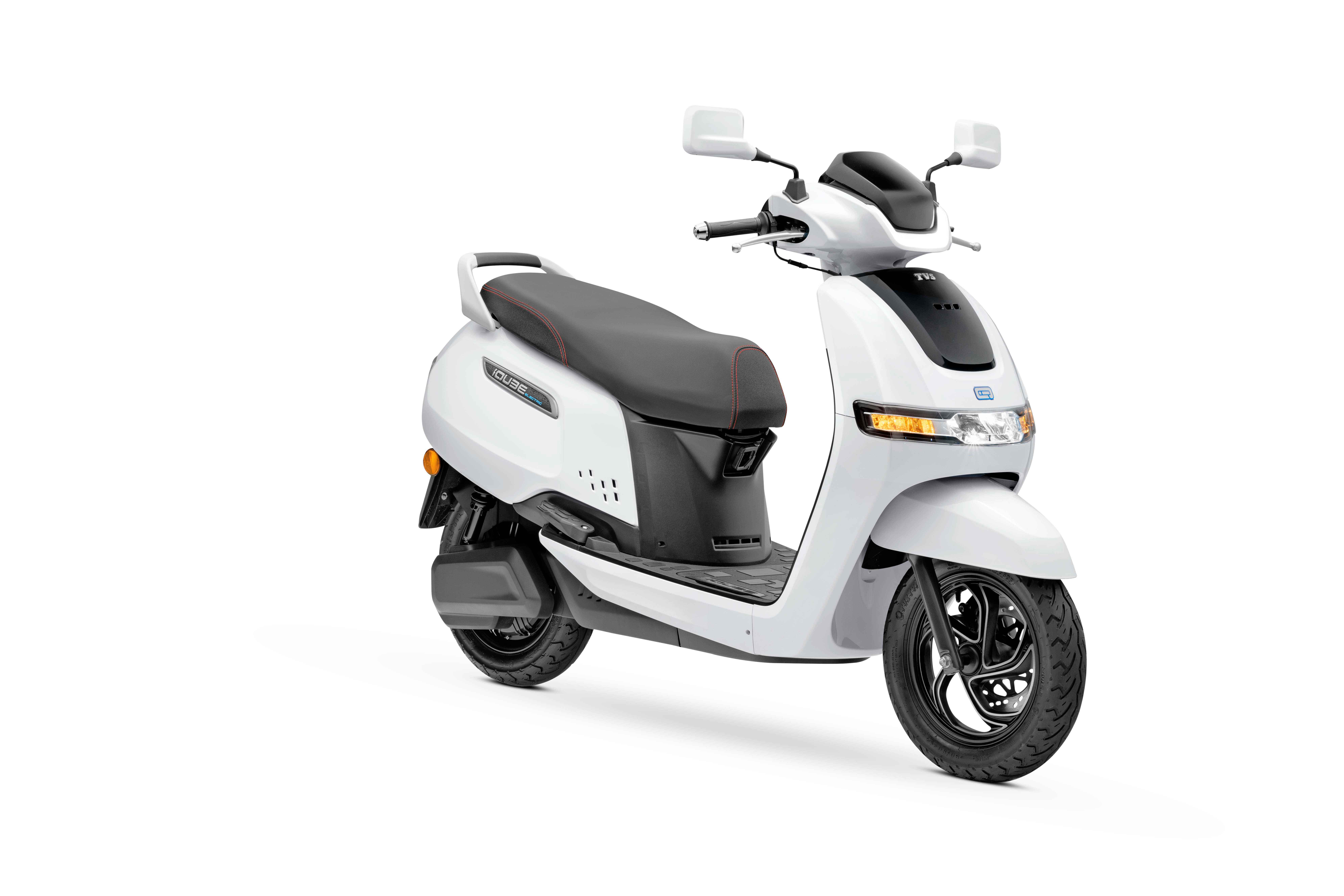 Additionally, features like Geo-fencing, Remote Battery Charge Status, Navigation Assist, Last park location, Q-park assist, Multi-select economy and power mode, Day and Night display, Regenerative braking, Incoming call alerts/SMS alerts are also incorporated to ease up your ride.
iQube electric comes in a cool and trendy look, veiled in white with crystal clear LED lamps and all-LED tail lamps. It has a substantial Q storage space and a USB charging port with lights.
So folks, cut a check and book this amazing ride through the TVS official website asap for INR 5000.