Everything To Know About Ram Air Intakes is here!
A couple of days back, when Tata Motors unveiled their newest product-the Punch, they let out this fancy name- Dynapro Technology, which created much buzz on the internet in no time. Claimed to improve the torque delivery by fair amounts, the Dynapro is essentially a RAM air intake system. (Tata Motors, if you might know, is quite famous for coining fancy names!) This is anyways, the most recent instance of RAM air intakes hitting headlines in the Indian context. We do not get to see them much in our country, except on some high-end Kawasakis or a few other sports bikes. Thus, many of you might be curious to know about RAM air intakes- the whole point of this story!
What Is A RAM Air Intake System ?
RAM air is the air that hits a moving body, in our case, the vehicle. A RAM air system uses the RAM air to improve the engine breathing and bring about better combustion. The results could be better power figures or better engine behavior. In a world full of turbos and superchargers, a RAM air intake is amongst the cheapest performance hacks that could get you notable results!
How Do They Work ?
RAM air intakes are usually fair-sized, with decent cross-sectional areas for their ducts. This is done so that the intake velocity remains under check and dynamic pressure is low. When the vehicle is in motion, more air hits it and is fed into the ducts, pushing the static air pressure inside the plenum chamber upwards. This additional air would mean that the vehicle now gets a richer air-fuel mixture for its engine, for better combustion.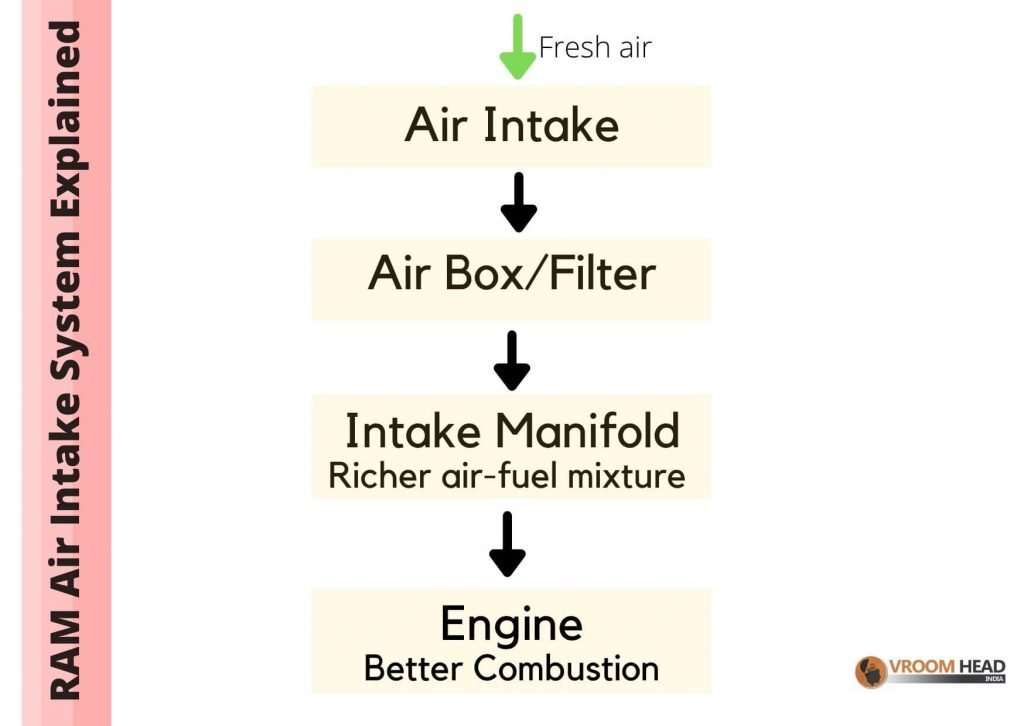 Let's get social! Follow Vroom Head India On Google News, Koo, Twitter, Facebook, Instagram, Pinterest, Whatsapp, and LinkedIn
Increased volumetric efficiency ensures better and more efficient combustions, leading to improved deliveries. While the actual figures can vary with makes and models, RAM air systems can contribute just a few additional bhps in most cases. It is thus a mild tuning technique and deserves no huge anticipations.
With the Dynapro, Tata Motors has played wisely and opted for a more enjoyable delivery throughout the band ( better low-end and mid-range to be more specific) instead of milking out a few additional hps. This has greatly improved the drivability of the Punch, more of which we had talked about in our review. You don't get to experience any massive RAM boost, but the low and mid-rpms are quite enjoyable, on the Punch. With the intakes sitting separately inside the bonnet, the Punch's engine gets the coolest air possible, reducing losses and facilitating better combustion.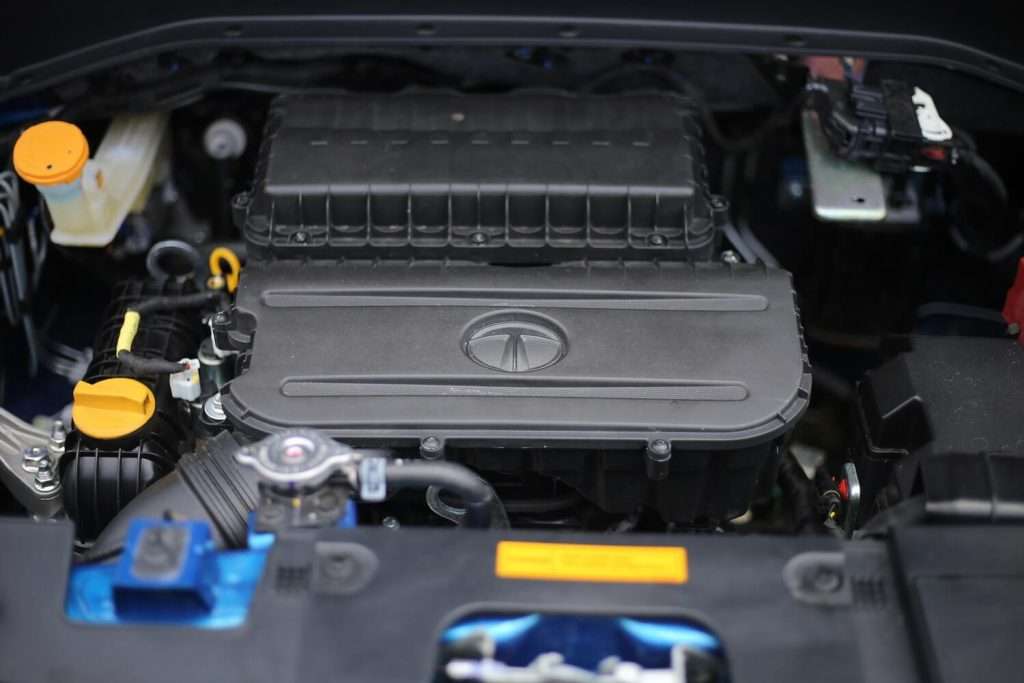 However, looking at the broader picture, RAM intakes can give up to 5-6% hikes in power on various vehicles. You might now recollect that on some high-end Kawasakis, the RAM air systems give up to 10 additional hps! RAM air intakes have been in business for a long time now. You might see them on multiple vehicles like Mustangs from the 70s to modern-day Kawasakis. Carburettors are quite hostile to RAM air systems, and the same has marked their glorious return in the modern era of Fuel-injection!
RAM Air Intakes Can Be Had As Mods!
RAM air intakes can also be had as aftermarket mods. Called the 'Short Ram Air Intake', a unit of this would consist of a short metal pipe and a conical air filter. This would replace the OE air intake and fit comfortably inside the engine bay. You can buy these online on Amazon for fair prices. The overall efficiencies would, however, depend greatly on the construction and design of the OE intake piping and other key mechanicals of the car.
Quick tip: With an aftermarket RAM air intake installed, you might get to hear a noticeable intake noise, a sucking sound to be more specific, due to the limited silencing equipment offered with these. Quite unsurprisingly this can be an enthusing thing for many.
Let's get social! Follow Vroom Head India On Google News, Koo, Twitter, Facebook, Instagram, Pinterest, Whatsapp, and LinkedIn