Tata Punch gets a well-deserved pricing
Tata Motors today revealed the prices of the all-new Tata Punch micro SUV. Much in keeping with the expectations, the Punch gets an attractive price tag in India. The base-spec variant is priced from Rs 5.49 lakh (ex-showroom) while the uppermost prices stick to the Rs 9.39 lakh mark. These, however, are introductory valid till December 31, 2021.
As disclosed previously, the Punch gets a total of four variants- Pure, Adventure, Accomplished, and Creative. The Pure is the base spec, gets minimal equipment on offer, and feels quite decent at 5.49 lakh. However, there is the option of buying a few more features (a 4 speaker audio system with wheel-mounted controls to be specific) as a factory customization pack- Rhythm, for an additional Rs 35,000.
The Adventure and Accomplished personas also stand quite attractive in pricing. The Accomplished persona gets the option to opt for a few additional features under the 'Dazzle pack', which would offer projector headlamps, LED DRLs, 16-inch alloys, and a blackened A-pillar. The range-topping Creative persona is priced at Rs 8.69 lakh for the MT. However, iRA connected car system would cost you another Rs 30,000. Thus, a fully packed Tata Punch AMT would cost you around Rs 9.39 lakh, ex-showroom.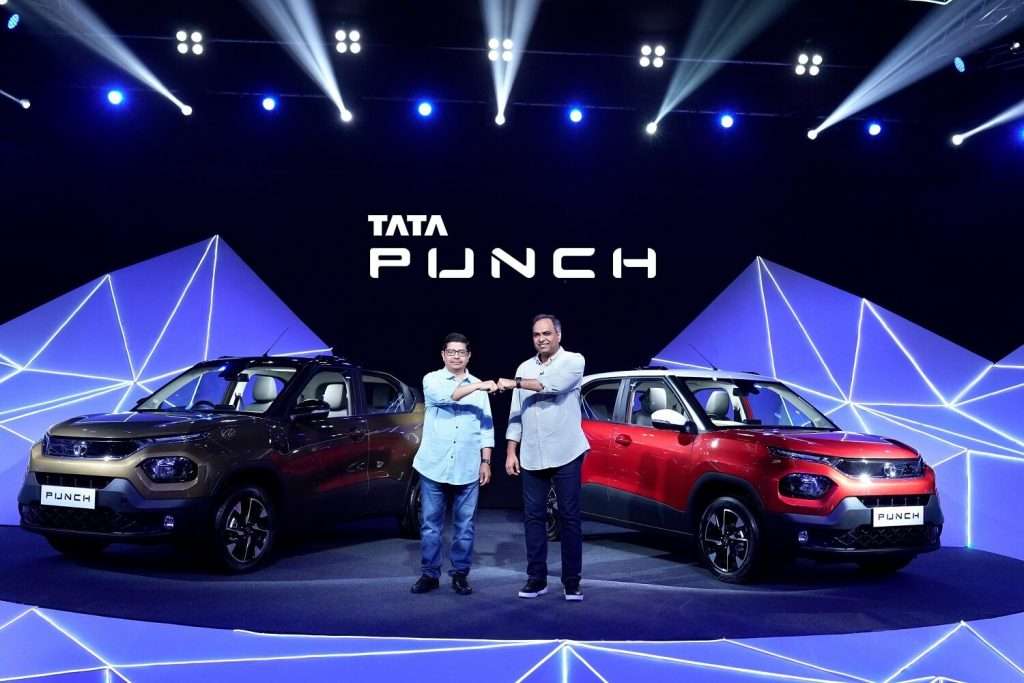 The overall pricing seems quite spot-on for what's on offer. Noteworthy is the amount of caution exercised by the manufacturer in putting these price tags. Deliberate attempts to keep the figures pleasing and appeal to a wider crowd can be seen here.
The Punch as a product bears minimal flaws. Built on the familiar ALFA arc platform of the Altroz, it is stylish, capable, and decent to drive. More of our thoughts on the Punch can be read in our first-drive review. Also, it is now the safest car on sale in India, something which you'll be getting access to at 5.5 lakh (ex-sh). The only engine on offer is the same 1.2L NA petrol unit from the Altroz, but gets Dynapro technology for significant behavioral improvements. There are no diesels currently but Tata Motors has confirmed that EV is a future-possibility. While a 5-speed manual remains the standard transmission on offer, all variants except the Pure, come with AMT gearboxes as well, with Rs 60,000 price premiums over the petrol counterparts.
Let's get social! Follow Vroom Head India On Google News, Koo, Twitter, Facebook, Instagram, Pinterest, Whatsapp, and LinkedIn
| | |
| --- | --- |
| Variant | Ex-Showroom Price |
| Pure MT | 5.49 lakh |
| Adventure MT | 6.39 lakh |
| Adventure AMT | 6.99 lakh |
| Accomplished MT | 7.29 lakh |
| Accomplished AMT | 7.89 lakh |
| Creative MT | 8.49 lakh |
| Creative AMT | 9.09 lakh |
Tata punch Variants And Prices
| | |
| --- | --- |
| Customization Pack | Price |
| Rhythm Pack | Rs 35,000 |
| Dazzle Pack | Rs 45,000 |
| iRA Pack | Rs 30,000 |
Tata Punch customization packs
Bookings And Business Ahead
The Punch has been creating much buzz since its official unveiling. Tata Motors is experiencing a massive inflow of enquiries for the moniker. Multiple Tata Motors dealers had been accepting unofficial bookings for the SUV even before the official reservation began. The amounts were then as low as Rs 5,000. However, the official booking amount is Rs 21,000. Though they have not let out any specific numbers yet, Tata Motors has confessed that the Punch pre-booking numbers have been the highest in their history. Interestingly, the higher variants are in greater demand.
Tata has announced the deliveries to start immediately, however, it is more convincing to expect some delay or waiting considering the huge demand for the SUV and the supply restraints. Going by the fact that Tata had started the production of the SUV in September, we don't think the waiting periods will soar too much either.
Let's get social! Follow Vroom Head India On Google News, Koo, Twitter, Facebook, Instagram, Pinterest, Whatsapp, and LinkedIn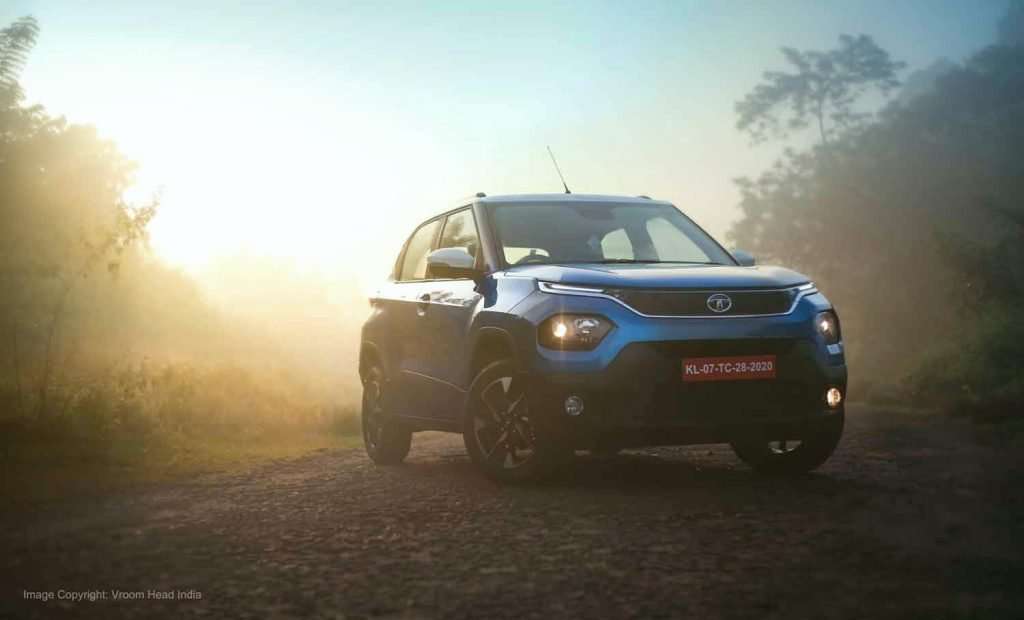 Rivals
The Punch spearheads a new segment in India- that of micro SUVs ( or maybe A-SUVs). With its pricing, it could have competition from multiple other segments. We would rather call this pricing 'inclusive'. It now appeals to multiple buyer strata like the ones looking for small SUVs like the Magnite/Kiger, to compact sedans (maybe someone looking for an Amaze), high hatches, and premium hatch aspirants.
This could also mean that the Punch could eat into the markets of other Tata cars like the higher Tiagos (or the NRG!), Tigors, or a base-spec Altroz. However, Tata Motors seems to be not afraid of any cannibalization possibilities. (Applause to the confidence)
Let's get social! Follow Vroom Head India On Google News, Koo, Twitter, Facebook, Instagram, Pinterest, Whatsapp, and LinkedIn