Yamaha India teases its EV plans through the showcasing
The EV game in India is heating up and Yamaha is eyeing to get its ball rolling soon. The manufacturer recently showcased Yamaha E01 and NEO electric scooters at a dealer's meet in the country. Even though it was a mere product showcase, we expect these e-scooters to launch in India sometime soon. A YouTube video by MRD Vlogs gives us a deeper look at these scooters. Watch it below.
Yamaha NEO'S EV
The NEO's is a 2.5 kW class urban electric scooter built on the E02 platform, previously showcased at the Tokyo Motor Show 2019. Featuring a removable battery design, it promises a range of 68 kilometers using its two swappable battery packs. The single battery range is a claimed 38.5 kilometers.
Yamaha NEOS electric scooter gets a simple design that looks extremely good. The bodywork features clean lines and neat surfaces. NEO's comes with all-LED lighting, telescopic front forks, rear mono-shock, 13-inch cast wheels, smart key integration, LCD instrumentation with Bluetooth-based connectivity, and a comfortable seat design that also promises 27-liter under-seat storage.
Talking of the powertrain, Yamaha NEO's can produce up to 3.4 hp, while 3.1 hp is the nominal output. It comes with a 3 phase brushless synchronous hub-mounted motor with an efficient air cooling mechanism and mated to a power unit that can accommodate two 50.4V/19.2 Ah Lithium-ion battery packs. These sit comfortably under the seat and weigh 8 kilograms each and take 8 hours for a full charge from zero! 20-40 percent charging can be done in around 4 hours. There are two selectable power modes- STD and ECO, for added efficiency in power management.
The performance here, as per the manufacturer, could be considered on par with those of some 50cc scooters in the global two-wheeler scene. It would however be less than the capabilities of many major 50cc ICE models like the Honda Ruckus or Vespa Primavera 50. Interestingly, even the Yamaha Zuma 50F stands comfortably higher with the 4.0 hps from its 50 cc gasoline engine!
Yamaha had launched this electric scooter in Europe last month and had also announced its plans then, to make the product available in various ASEAN markets soon. The European price tag of €3,099 roughly translates to Rs 2.5 lakh, as of today. However, if launched in India, we expect a significantly lower price tag for this scooter, probably around Rs 1 lakh if not below it.
Yamaha E01 Electric Scooter
The E01 electric scooter ranks much higher with its aesthetics, character, and capabilities. It could roughly be considered an all-electric alternative to the Yamaha NMax 125. E01 is more or less a maxi-scooter with an electric heart! The vehicle was first previewed as a concept at the 2019 Tokyo Motor Show and is currently near production-ready. In fact, Yamaha is planning to roll it out in Europe, Malaysia, Indonesia, Japan, Taiwan, and Thailand for real-world Proof of Concept (PoC) testing, by July 2022.
Yamaha E01 gets a true-bred Maxi scooter styling with evident cues of Yamaha's Jin-Ki Kanno EV design concept. It is built on a model-specific frame that incorporates lessons from sportbike development. The overall dimensions are similar to those of the NMax 125. The E01 gets twin headlamps, a flyscreen, a high-set handlebar, digital dash, Bluetooth connectivity, keyless ignition, 3 ride modes- Eco, Std, and Power, alloy wheels, step-up seat, and disc brakes.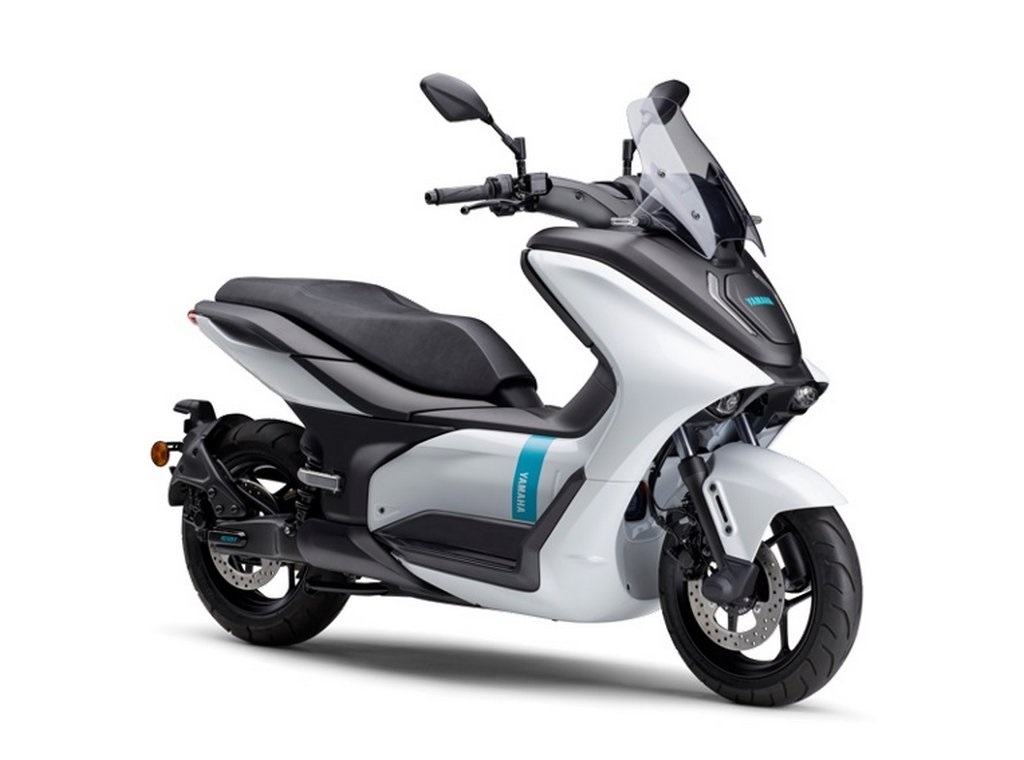 Two notable design bits on the scooter are its headlamps and the front fascia. Headlamps are circular units that tend to hide beneath the front apron, distantly resembling those on the Yamaha R1. The bluff fascia at the front conceals the charging port well.
Yamaha E01 is powered by an 8.1 kW motor (capable of producing 30 Nm) mated to a battery pack (not sure of the exact capacity!) that is claimed to return range figures of up to 104 kilometers. The powertrain with its output of 11 hp, stands almost on par with the NMax 125's 12 hp. Need more reasons to call this the electric alternative of the NMax?
'
In the overall riding behavior, E01 would resemble 125 cc petrol scooters, as per the manufacturer. The scooter would support three different charging modes- quick charge, normal charge, and portable charge. 0-90% charging via quick charger would take just about an hour. Normal charging from 0-100% would require around five hours. Though it has a fixed battery layout, the E01 gets a portable charging option in its global spec, which allows you to remove the battery pack and get it charged outside of the scooter. We are yet to know more about how this works and if in a viable manner or not.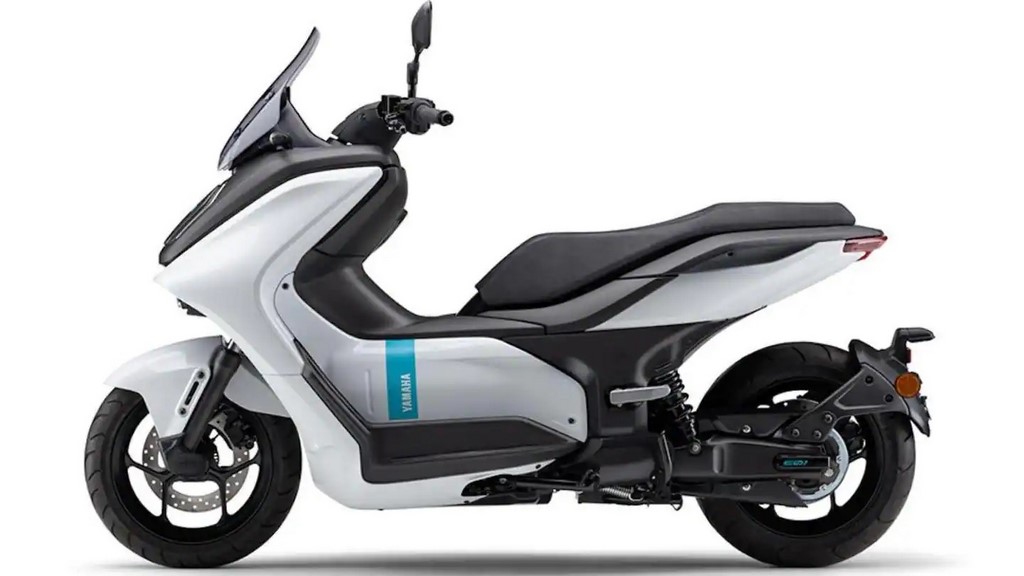 Yamaha E01 And NEO's Electric Scooters: India Launch Expectations
We have had no confirmation from the manufacturer about the exact launch dates or plans of the E01 and NEO's. However, a few sources and reports suggest that India Yamaha Motor could launch the production form of E01 electric scooter first. We find this logical and fairly convincing, going by the fact that the NEO'S gets a swappable/ removable battery system, and the swapping environment in India is fairly underdeveloped. However, ambiguous here is whether the India-spec E01 would retain its 100+ km range figures upon launch or if it would have its specifications tuned down for the Indian market. We expect the production-spec E01 to launch sometime next year.
Let's get social! Follow Vroom Head India On Google News, Koo, Twitter, Facebook, Instagram, Pinterest, Whatsapp, and LinkedIn.