These car fresheners are affordable and deliver pleasant, lasting fragrances
We've all been there – stepping into our cars, hoping for a long, pleasant journey ahead. But what if your car's interior had a little something extra to offer- probably a mild, sweet fragrance? That's where our list of '15 best car perfumes under 500′ comes in. These are affordable and deliver pleasant, lasting fragrances to your car's interior.
Are you in a hurry?
Out of the 15 products that we will be talking about, here're our top 3 recommendations: Areon Ken Black Crystal, Godrej Aer click, The Old Natural.
Best Car Perfumes Under 500:
Ambi Pur Car Freshener Gel | Refreshing Lemon
Ambi Pur is an aroma major and this car freshener gel comes in a good-looking, compact packaging that can either sit on the dashboard or in one of the cupholders. The Refreshing lemon is a pleasant, fresh and lasting fragrance. Overall, this is a VFM buy and has a 4-star rating on Amazon.
Other available fragrances include Lavender and Rose. There is also a combo pack on sale, that combines all three fragrances, and in the process, lets you save a good amount of money.
Price: Rs 269
---
Godrej aer click | Rich Irish Cocktail
Godrej Aer click is one of the most popular car perfumes in India. It is available in a range of fragrances and comes with a vent-mountable dispenser. The Rich Irish Cocktail fragrance has a distinct character to it and can set the mood for most people. However, if you'd like to explore other fragrances, they have interesting combo packs as well.
Price: Rs 290
---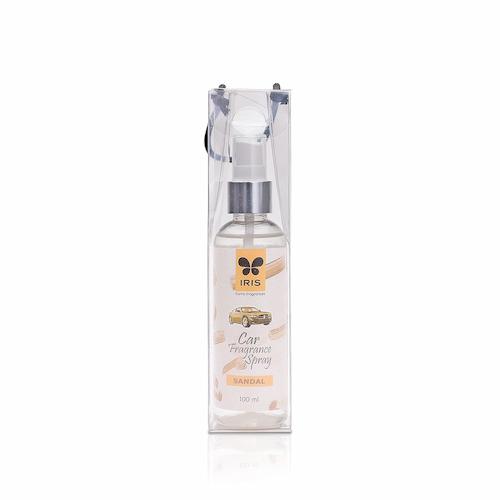 Iris Sandal Car Fragrance Spray | Sandal
The Iris Sandal Car fragrance spray is a good option to consider. All you need to do is to spray this, preferably near or into the air-con vents. The sandalwood fragrance is soothing and imparts a spiritual olfactory feeling. A single spray can keep the scent lingering for around 30 minutes, perfect for short commutes. The bottle's sleek design makes it convenient to store inside the cabin.
Price: Rs 242
---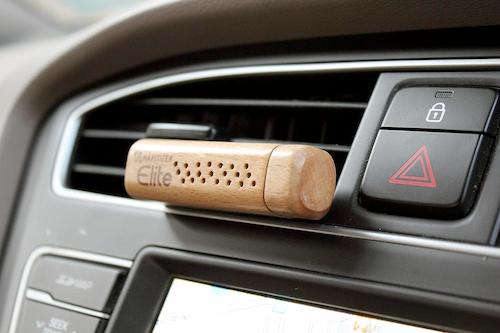 HAPITIZER Elite Car Air Freshener | Wooden – Beetle
This comes with a wooden diffuser that can be mounted on the air-con vents and three Beetle essential oil cartridges. These are claimed to last for up to 60 days, and can be changed and replaced with ease. The oils here are plant-based and safe for most people.
'
Price: Rs 499
---
ALSO READ: 5 Best Dash Cameras To Buy In India- AUG 2023
Evair Car Air Freshener with Essential Oils | Oriental Bloom
This hanging car perfume smells great, and comes with leak-proof packaging. Oriental Bloom is a beautiful blend of floral and fruity fragrances that can instantly elevate your mood. This top-quality car freshener lasts up to 60 days.
Using the Evair car air freshener is easy. All you have to do is to first invert the bottle so that ample amount of perfume reaches the wooden diffuser neck. Bring it back to the normal position and hand it inside your car, preferably on the IRVM.
Price: Rs 455
---
Liquid Grandy Car Perfume | Lavender
This premium car perfume has a Lavender scent and comes in stylish diffuser packaging. The fragrance here is mild, and might not be your thing if you are more into rich, loud scents.
Price: Rs 500
---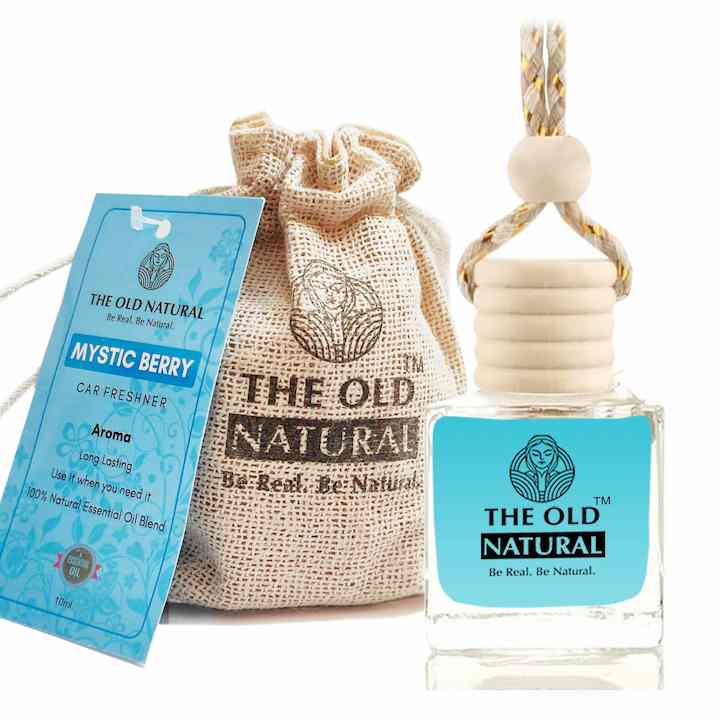 The Old Natural Car Air Freshener | Mystic Berry
This car freshener makes your car smell berries! It gets a classy design with a glass bottle containing the fragrance and with a wooden head. Unboxing and using this perfume is easy. You just have to unscrew the bottle, remove the plastic cork, screw the lid back in, gently shake the bottle and its contents, and hand it on the inside mirror. Voila! There you go… The Old Naturals car air freshener keeps your car fresh for up to 6 weeks.
Price: Rs 299
---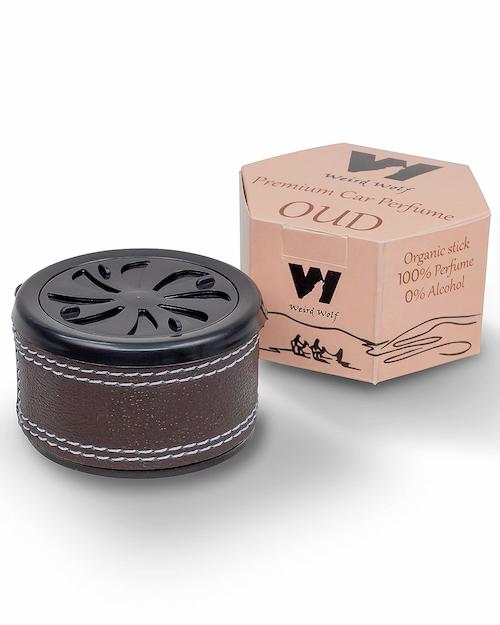 Weird Wolf Organic Stick Light Soothing Car Fragrance | Oud
Weird Wolf's car air freshener has three other fragrances, but this rich, classy fragrance of Oud enjoys a reputation of its own. The pack comes with 3 organic cakes and is fairly lasting (Unlike the manufacturer's claims of it being 'long lasting'). While Oud in general, can be very expensive depending on the quality, this product is fairly affordable and offers decent scent quality for its price.
Price: Rs 249
---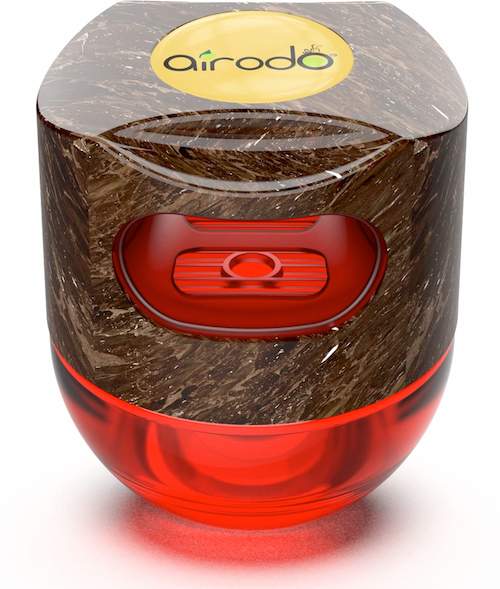 Airodo Aer twist | Cocktail Crush
This car freshener delivers a delightful, fruity fragrance. It comes in a spill-proof bottle and can comfortably sit on the dashboard on inside the cupholders. The bottle has a twist mechanism that lets you have control over the fragrance.
Price: Rs 295
---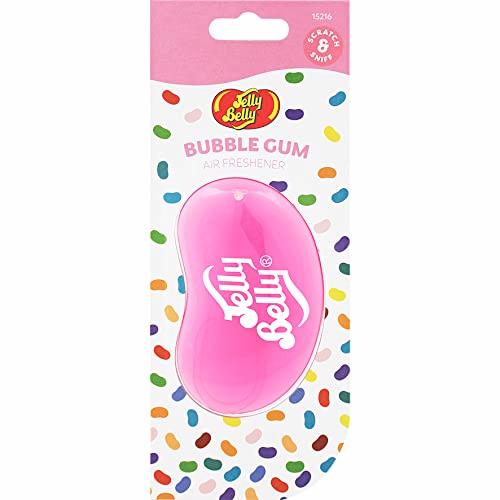 Jelly Belly 3D Air Freshener – Bubble Gum
Have a thing for bubble gum fragrance? This hanging perfume from Jelly Belly could then be your perfect buy! This gel-based air freshener can last up to 30 days. Other available scents from Jelly Belly include Bubble Pink, Blueberry, Lemon, Red, Yellow, Pink and Tangerin.
Price: Rs 275
---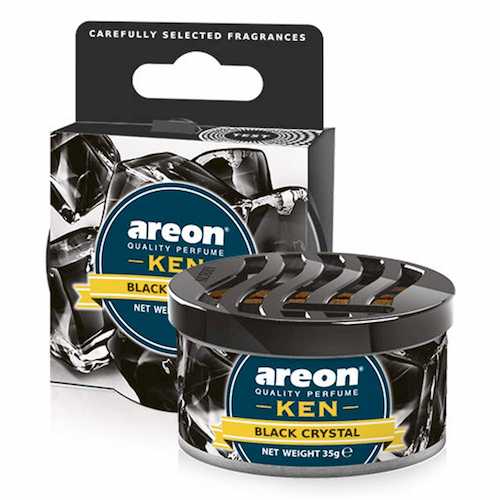 Areon Ken Black Crystal Car Perfume
Areon is a popular air freshener manufacturer. The Black Crystal car air freshener is an attractive blend of energizing outdoor fragrances. This scent can uplift your mood and is long-lasting.
Price: Rs 452
---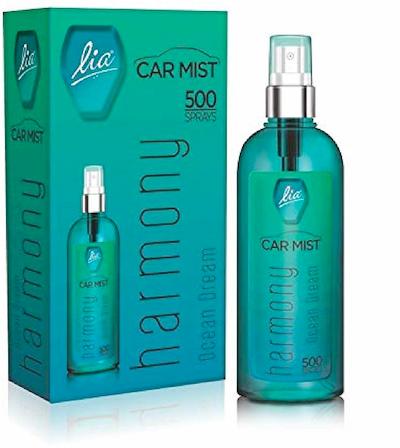 Lia Car Mist | Ocean Dream
This 100 ml car spray has Ocean Dream fragrance and is quite nice to have inside your car. Lia Car Mist is priced affordably and has desirable quality levels.
Price : Rs 297
---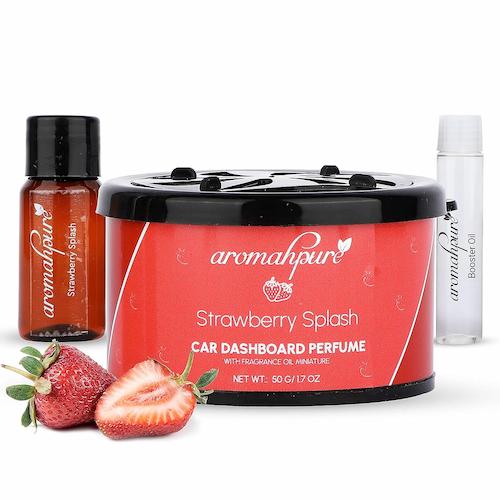 Aromahpure Dashboard Car Perfume | Strawberry Splash
This premium car perfume has a fruity fragrance and comes with natural essential booster oil. It doesn't contain CFC or gas, and is completely based on natural ingredients. Aromahpure perfume can fit comfortably in the car's cupholders or on the dashboard.
Price: Rs 326
---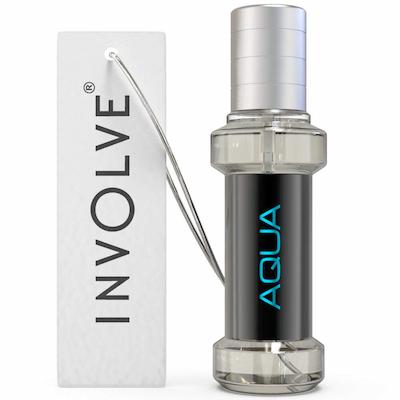 INVOLVE Elements Aqua Spray Air Perfume
This air freshener has a rich, premium fragrance and is cologne-based. It's got no CFC or gas contents and is completely safe to use. The bottle can either be kept inside the car or hung on the mirror.
Price: Rs 330
---
Involve Your Senses One | Musk
This product delivers a strong Musk fragrance and is quite usable even in large vehicles like SUVs. The scent contains no blended Ammonia and is very likeable with its odour. Can be kept in cup holders or on the dashboard.
Price: Rs 330
That brings us to the end of our list of '15 best car perfumes under 500′. These are mostly products that deliver great value for their prices and can all be bought online. However, car perfumes have lately become fancier! Aircraft-styled perfume diffusers are recent, but popular buys. Check out our list of top 5 aircraft-shaped solar car perfumes, if that's what you are interested in…
Follow Vroom Head India On Google News, Koo, Twitter, Instagram, Pinterest, Facebook, and LinkedIn
---
Affiliate Disclosure: Vroom Head India participates in various affiliate marketing programs, including the Amazon Services LLC Associates Program, and other affiliate advertising programs. As an affiliate, we may earn a commission from qualifying purchases made through links on our website. We appreciate your support and want to assure you that we only promote products and services that we believe in and would recommend to others.