Here Are 15 Most Expensive Bikes You Could Buy In India In 2019!
Wondering what the most expensive bikes that money can buy in India are? Well we have the answer right here…
Let me begin this by explaining the title. Yes, I am very much aware of the fact that we are living in 2020, but still have chosen to mention the year 2019 in it because some of these models, though equally expensive, are yet to get their BS6 upgrades. For the time being we would be talking about the BS4 models here. With facts clear, let us dive straight into the list…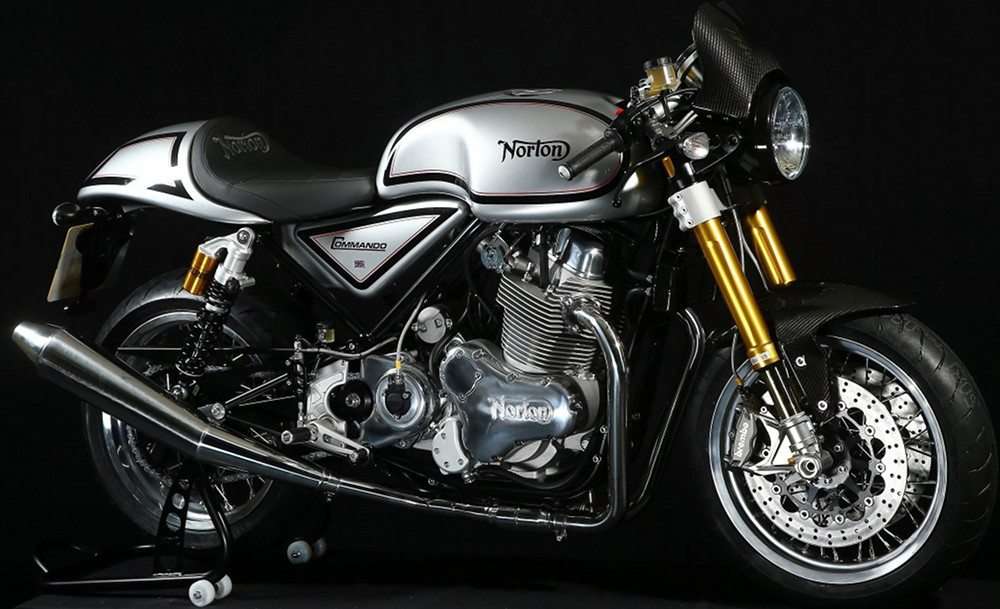 Norton Commando 961 (INR 23.40 lakh)
Norton, the British luxury motorcycle brand had recently been acquired by TVS. Commando 961 is a recent entry into the Indian motorcycling arena. The luxury bike comes powered by an 80HP/90Nm mill and with state of the art brakes from Brembo and Ohlins shocks. Though not a jaw-dropper for INR 23.40 lakh, when speaking of power and torque figures, there is no doubt in that fact that the Norton Commando 961 has a unique space of its own in the market.
Moto Guzzi MGX-21 (INR 27.78 lakh)
Often called the 'Flying Fortress', Moto Guzzi MGX 21 looks massive and is powered by a 1380 cc, twin cylinder engine that lets out a healthy 95 hp and 121 Nm! The bike gets 182 mm of ground clearance and the weight tips the scales at 314kg, which is a bit on the lower side when compared to the other cruisers of its class. This also makes up for the decline in performance caused by the marginally lower power and torque figures of the MGX-21. The Moto Guzzi MGX-21 is priced at INR 27.78 lakh in India.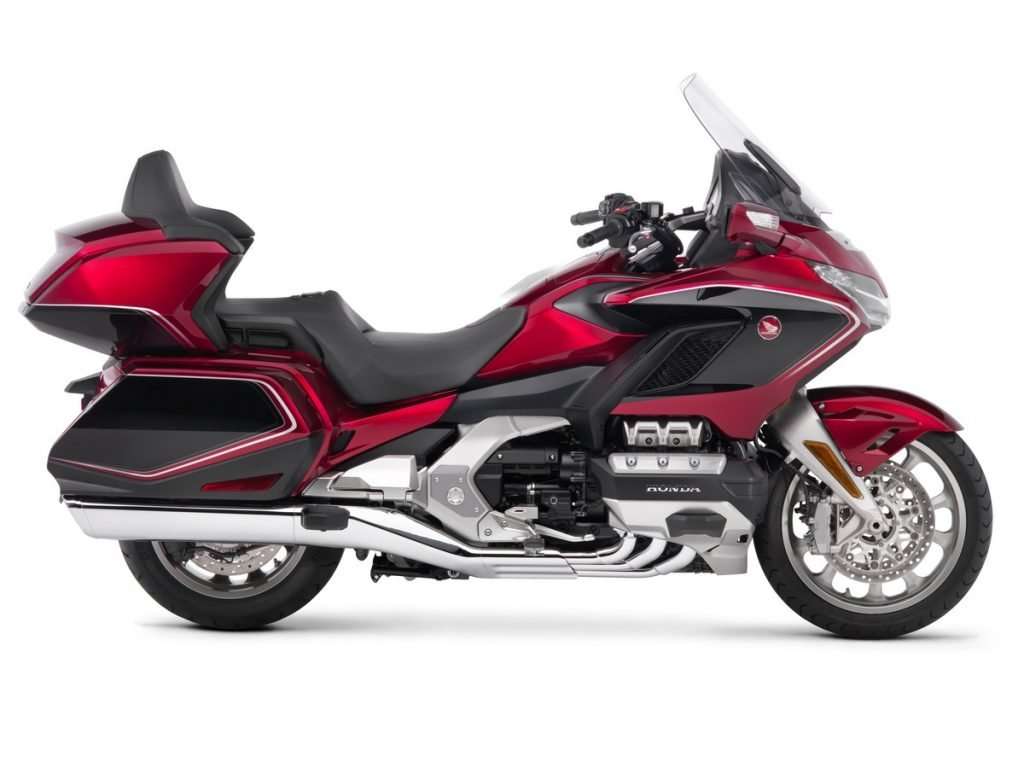 Honda Goldwing Tour (INR 28.3 lakh)
The Goldwing Tour is Honda's flagship motorcycle in India. It is powered by a MASSIVE 1832cc, 6 cylinder petrol engine with over 124hp and 170Nm on offer.The bike weighs around 379kg and is very refined and composed to ride. The transmission is a 7 speed DCT unit doing its job in a flawless manner.To add to the touring abilities of the goldwing, there are numerous panniers offering as much as 150L of storage and a six speaker sound system as well. The Goldwing is retailed through Honda Wing World dealerships and comes to you for around 28.3 lakh.
Kawasaki Ninja H2 (INR 35 lakh)
The Ninja H2 is Kawasaki's hypersport offering with as much as 231hp and 141.7Nm in stock. The 2019 model gets a revised intake system, ECU, tyres and brakes over the previous one. The H2 would come to you for INR 35 lakh.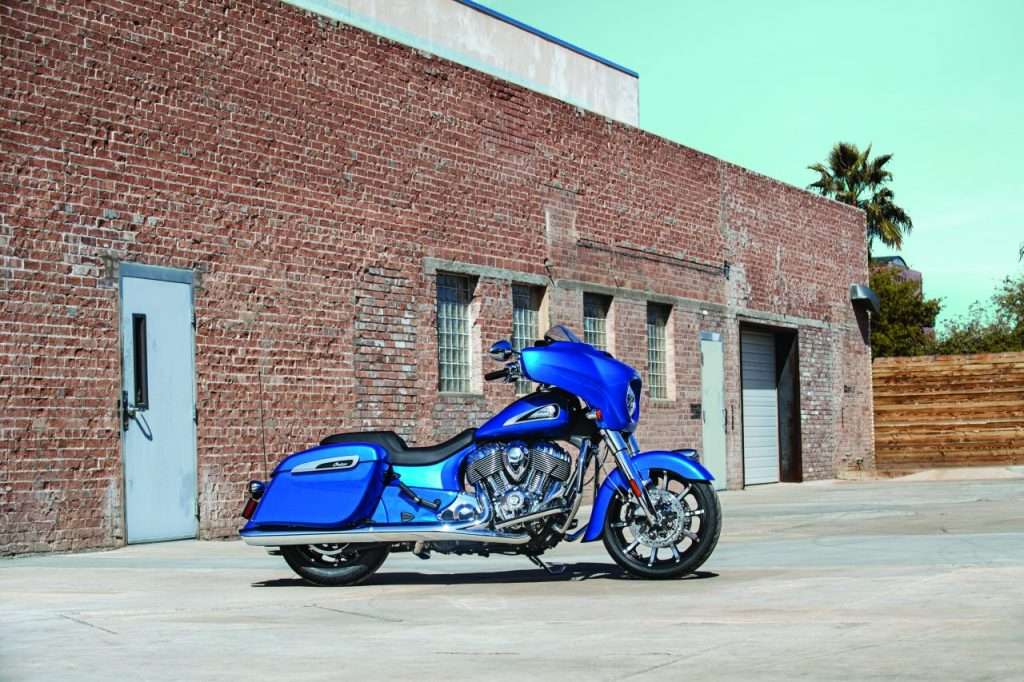 Indian Chieftain Limited (INR 35.9 lakh)
The Chieftains are the 'Indian' equivalents of Harley's touring range. The Chieftain Limited is the most expensive of the lot, and would cost you as much as INR 35.9 lakh ! The Chieftain Limited comes with the Ride Command System that boasts of a HUGE screen and a highly responsive interface. The bike also gets a premium audio system and cruise control. The Chieftain Limites is powered by a 1811cc Thunder Stroke III V-twin engine putting out around 161Nm of torque. The bike weighs kg and comes with a 6 speed manual transmission.
Kawasaki Ninja H2 Carbon (INR 41.8 lakh)
As evident from the name, the Kawasaki Ninja H2 Carbon is the H2 hypersports with lotsa Carbon! The H2 Carbon has an uppercowl finished in Carbon fibre, adding as much to the visual drama as it does to the performance.The engine remains unchanged from the regular H2. However, the intake system, ECU, tyres, b rakes etc have been revamped.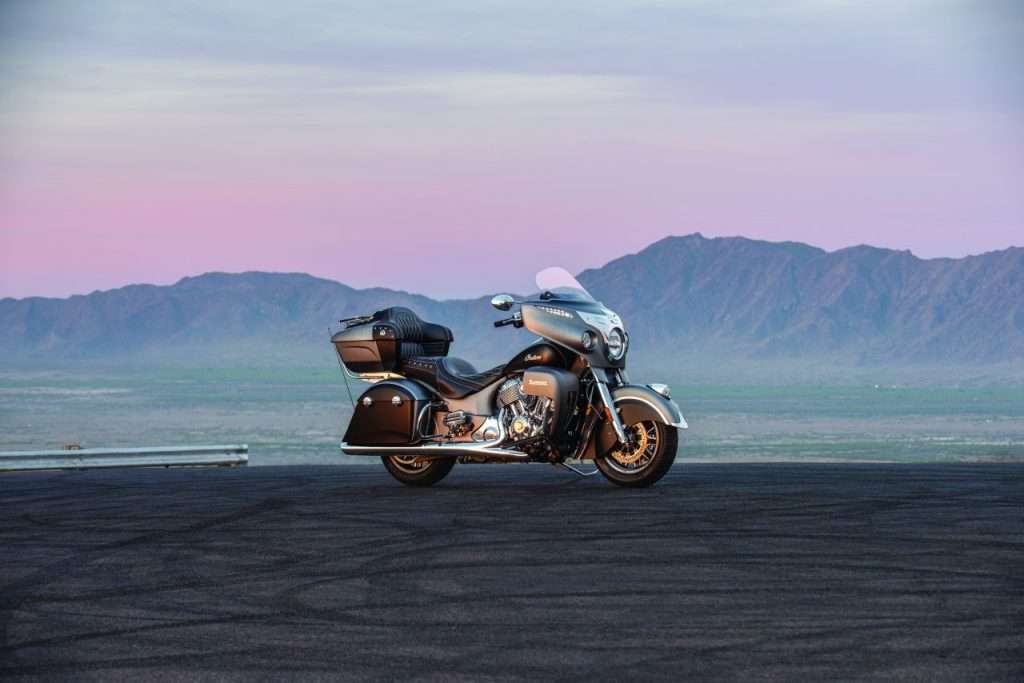 Indian Roadmaster (INR 46 lakh)
The Indian Roadmaster is a noteworthy cross-country cruiser in the global motorcycling arena. The bike comes with a large touch screen Ride commansd system, electric front screen, adjustable footboards, keyless ignition etc. This mammoth weighs a whole 428 kg and is powered by a 1811cc Thunder Stroke 116 engine putting out 73hp and 139Nm The price of the Roadmaster goes upto INR 46 lakh in India.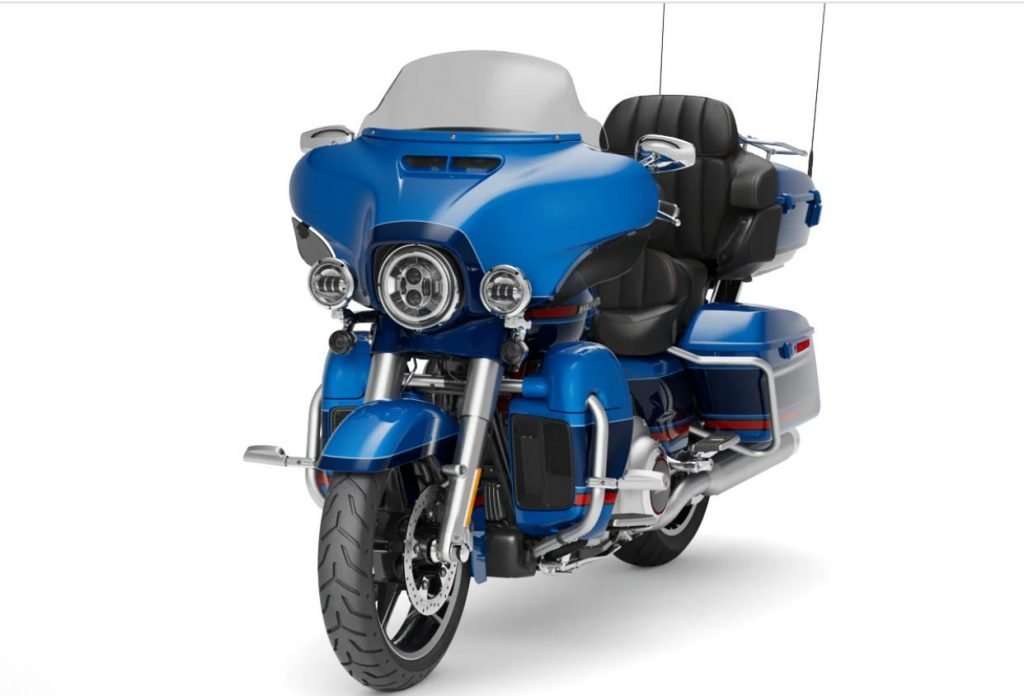 Harley Davidson CVO (INR 50 lakh)
The CVO is Harley Davidson's flagship model in India. the bike comes powered by a 1923 cc engine (which happens to be the manufacturer's most powerful mill as well) mated to a 6 speed manual transmission. The CVO weighs a hefty kg and comes with heated seats, heated grips, audio system, colour screen, keyless locking/unlocking etc. Price: INR 50 lakh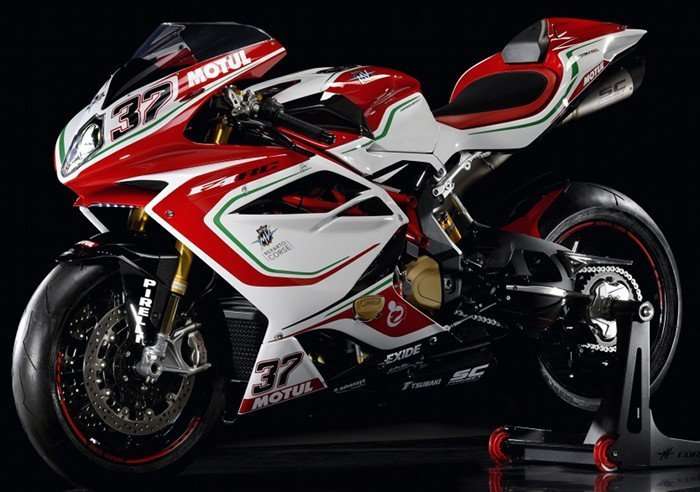 MV Agusta F4 RC (INR 51 lakh)
The F4 RC does justice to MV Agusta's tradition of building superfast mean motorcycles. Powered by a 212Hp litre class engine, the bike has a claimed top-speed of 302kph. The F4 RC is super-light with the weight figures being a mere 175kg. It gets forged alloys, Ohlins suspension, Brembo GP brakes, and MV Agusta quick shifters. The bike is priced at INR 51 lakh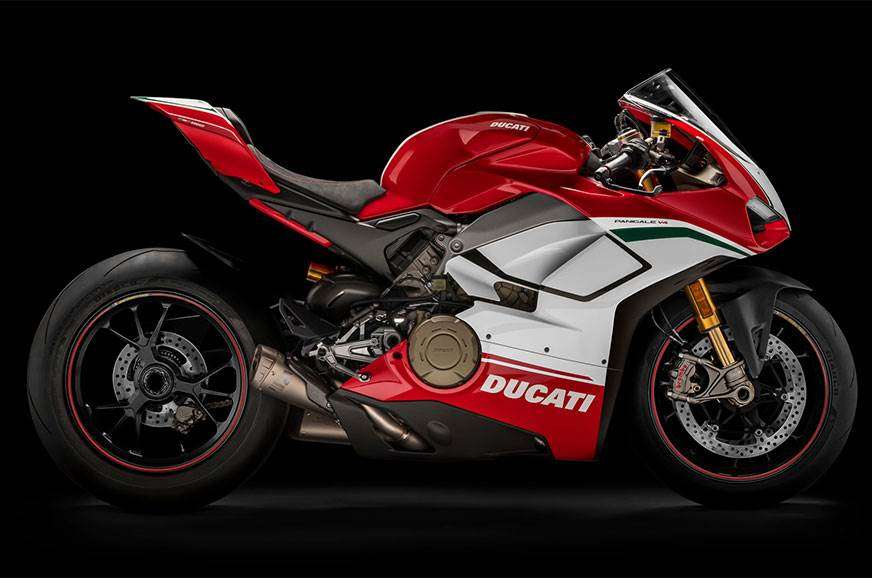 Ducati Panigale V4 Speciale (INR 51.8 lakh)
The Panigale V4 Speciale is a beefed up version of the Ducati Panigale V4, a bike that is already known for its breath taking style and performance. Limited to just 1500 units globally, the V4 speciale boasts of 226hp and a lot of design exclusivities. Panigale V4 Speciale price in India is INR 51.8 lakh.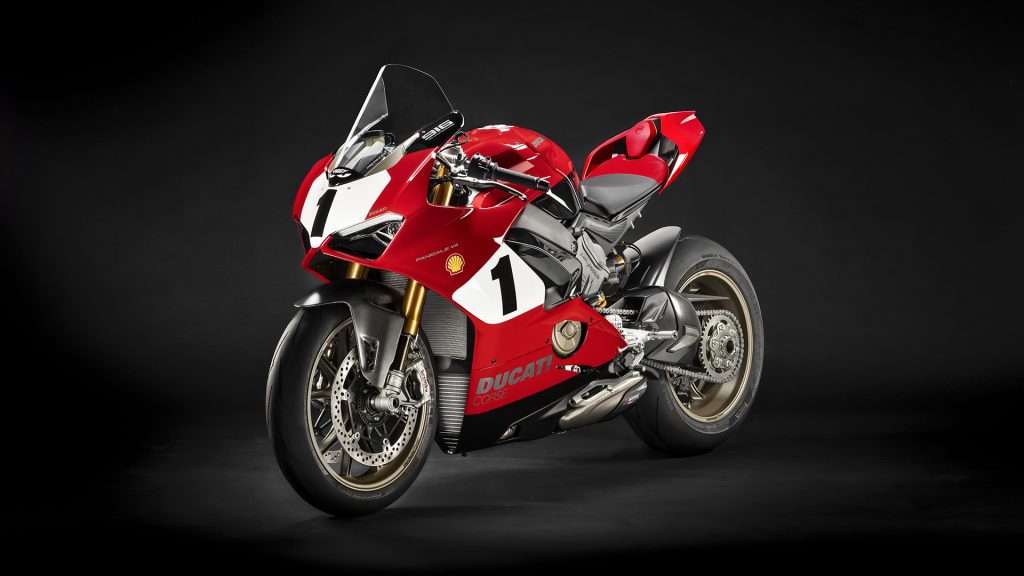 Ducati Panigale V4 25° Anniversario 916 (INR 54 lakh)
This is a limited edition celebrating 25 years of the Ducati 916. Limited to just 500 in number, it shares most of the mechanicals with the
Panigale V4 S. The frame, however, comes from the V4 R. It gets things like a dry clutch, track-spec electronics, Ducati Quick Shift EVO2, titanium exhaust, Marchesini Racing wheels, and lotsa CF. Price: INR 54 lakh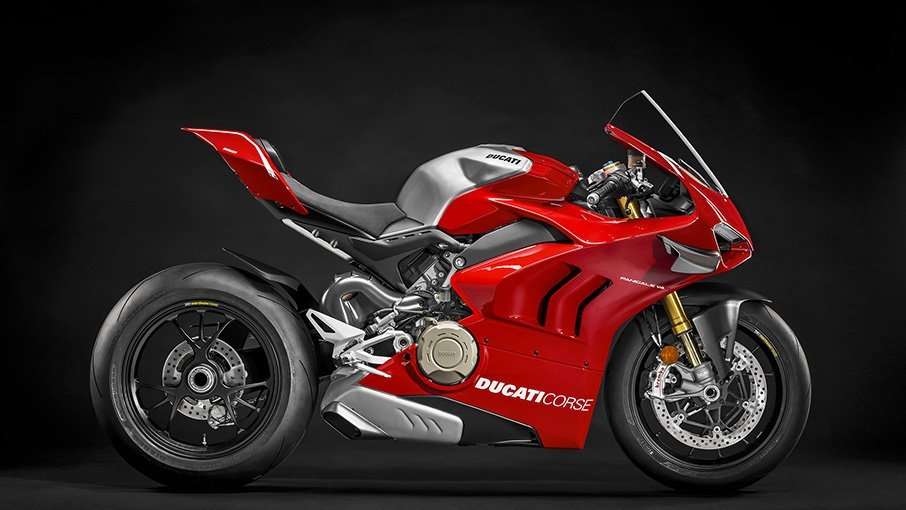 Ducati Panigale V4 R (INR 57 lakh)
This is essentially a homologated version of the regular Panigale V4. It comes powered by a 998cc mill letting out 221hp and 112Nm. You could even add an optional Akrapovič racing exhaust to further boost the performance of this machine. The V4 R is priced at INR 57 lakh.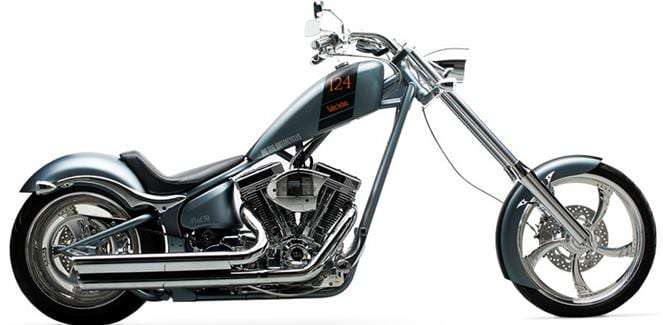 Big Dog K9 Red Chopper (INR 59 lakh)
This chopper is unique for the fact that it is a purely handbuilt machine with a 1807cc mammoth motor under its frame. We are not aware of the performance figures as such but the overall length of 2743 mm gives the K9 a menacing stance. Price: INR 59 lakh.
Kawasaki Ninja H2R (INR 69.8 lakh)
The Ninja H2R is the second most expensive bike in India. It would cost you around INR 69.8 lakh to own one of these. The H2R gives a 326hp/165Nm output from its 998cc supercharged engine. It is ,however, not street legal in India. You could buy one and ride just on the tracks.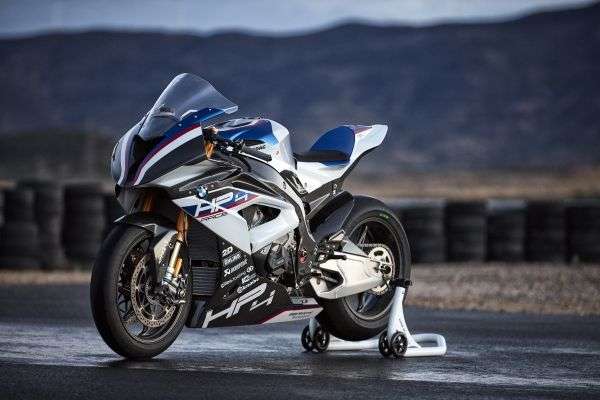 BMW HP4 Race (INR 85 lakh)
Now comes the winner of the day, the most expensive motorcycle that money can buy today in India… The BMW HP4 Race. Essentially the most exclusive motorcycle from BMW Motorrad, the HP4 would cost you all a huge 85 lakh rupees for its ownership. The bike has extensive use of Carbon fiber in its build and weighs just around 171 kg! Limited to just 750 units worldwide, the HP4 Race gets a 215hp /120 Nm, inline-four engine, and a 6-speed straight-cut transmission. It is again, not street legal in India.
ALSO READ: