The new Maruti Celerio comes with a lot of personalization opportunities, such as …
When Maruti Suzuki launched the all-new Celerio recently, they had introduced a long list of accessories alongside, which would lend you infinite opportunities of personalization with your Celerio. It is not every day that you get to see Maruti Suzuki launch the accessories range along with the car.
Maruti has launched two preset personalization packages for the new Celerio- Active & Cool Package and Peppy & Stylish pack, each highlighting two distinct traits of the hatchback. Besides these, the manufacturer has on offer a vast range of accessories for the Celerio.
The Active & Cool package highlights the trendy character of the new Celerio, and has the car in Black and Silver body colour combinations. The package includes accessories like front and rear under body spoilers, window frame kit, back door mid garnish, side skirting, Chrome fog lamp garnish, Black rear spoiler, wheel arc cladding, Black body side moulding, door visors with Chrome inserts, ORVM cover, twin colour door sill guard and body graphics. On the interior, this package offers a Red/Grey styling kit, PVC designer floor mats, seat covers, and 3D boot mats.
The Peppy & Stylish package on the other hand, makes the car look even bolder. It adds a bunch of bright pop colour details to the Celerio to maximize its appeal. The package includes side skirting, back door mid garnish, White fog lamp garnish, rear spoiler and body side mouldings, wheel arc cladding, door visors, ORVM covers, window frame kit, graphics, etc. The cabin gets an Orange interior styling kit, 3D Boot mat, deluxe carpet mats, seat covers, etc.
Besides these, Maruti Suzuki also has a vast range of other accessories on sale. The official website lists over 70 different accessories for the new Celerio. You will find everything from door visors to Ganesha idol (!) listed for sale there!
ALSO READ: 2021 Maruti Celerio Manual Review: Bigger N Better!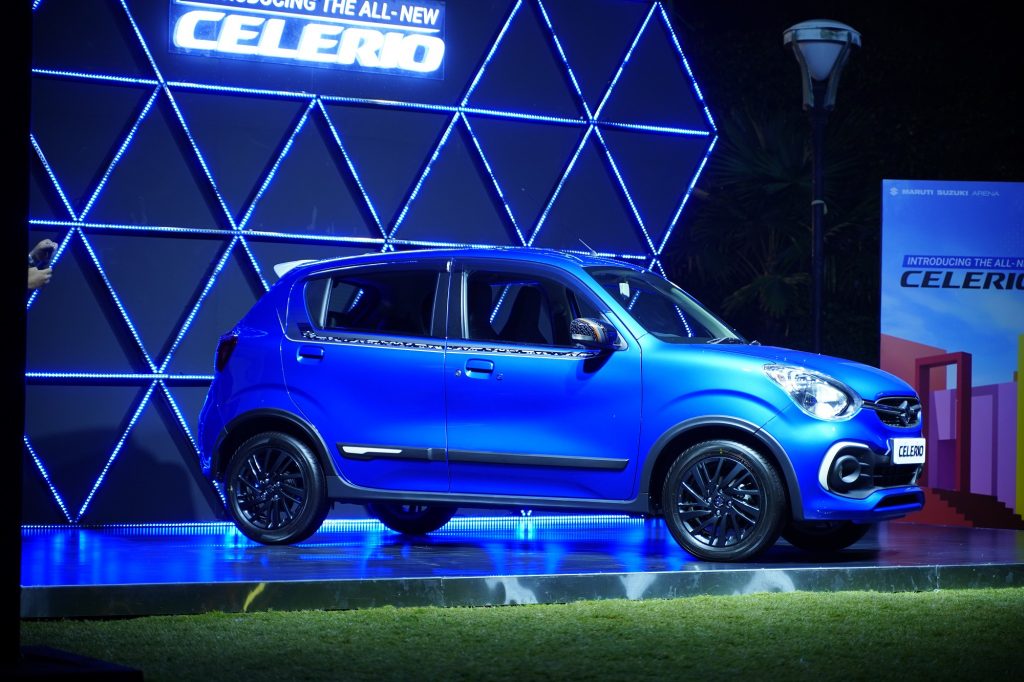 Our set of handpicked add-ons for the Celerio however, are the PU seat covers, rear roof spoilers, and the interior styling kits. PVC mats are also recommended. Sill guards for the Celerio look nice on the car in person and are priced at Rs 1,669 for a set. Maruti Suzuki is also offering fog lamp and ORVM garnishes in various colours for added flexibility in customization. Also worth considering is the range of key covers, so that your key matches your car in its colour!
Should you be interested, you can buy these accesssories and add-ons from the official accessories website or spec them in at the Maruti Suzuki dealerships at the time of car-shopping.
Let's get social! Follow Vroom Head India On Google News, Koo, Twitter, Facebook, Instagram, Pinterest, Whatsapp, and LinkedIn