Ashok Leyland has now come up with an in-house developed first mile ventilator
India's leading commercial vehicle manufacturer Ashok Leyland had been busy doing its part towards COVID relief like providing GenSets, operating free community kitchens, providing PPE, masks etc when it was approached by the Government of India and Government of Tamil Nadu to assist and associate with ventilator manufacturers to boost their production. The CV maker took a rather holistic approach to this plea and set out to manufacture an extensive array of patient breathing assistance equipment.
Ashok Leyland noticed the lack of a proper solution available for reliable first-mile ventilation right on time and with the help of its 50 engineers, made an affordable in-house developed first-mile ventilator for the masses. The product development has been completed and is now waiting for the official certification and clinical trials. Ashok Leyland hopes to start the mass production of their first mile ventilator later in May,2020.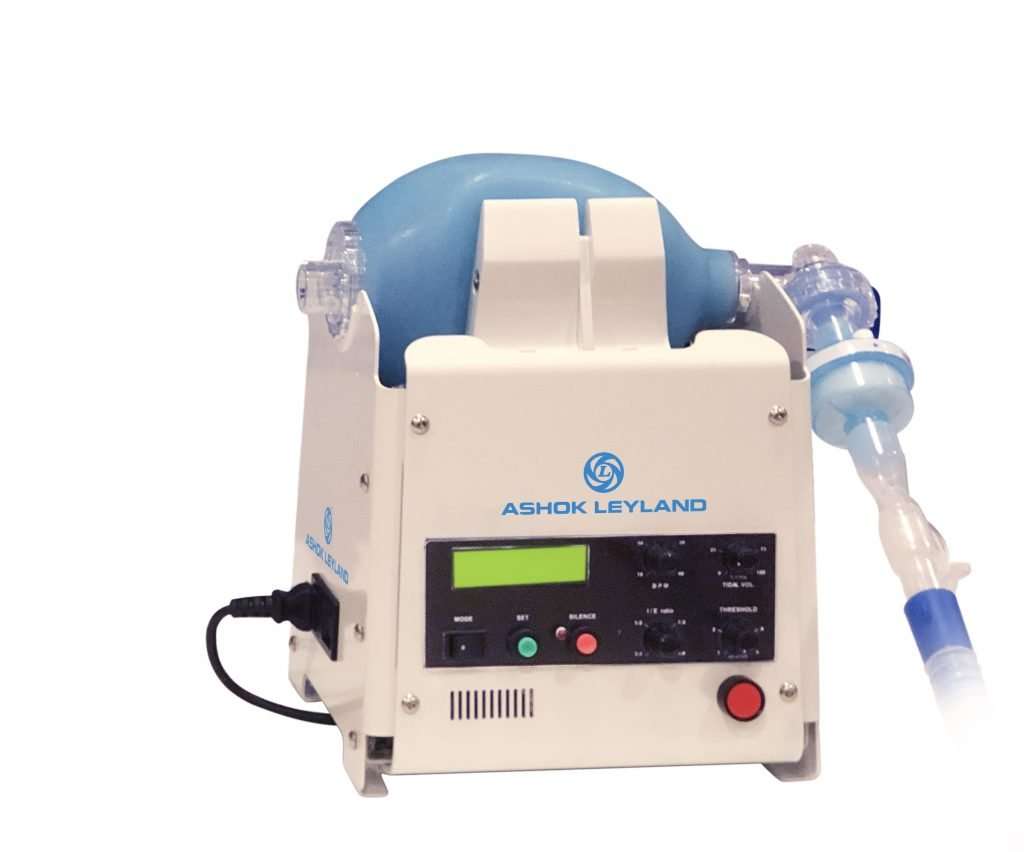 The manufacturer is also making mid-range and high-end ventilators for further stages of disease progression. This is being done in association with two Chennai based ventilator manufacturers Kriti Kare India Pvt Ltd and Phoenix Medical Systems Pvt Ltd.
ALSO READ: Toyota Issues A Unique 'Dealer Operations Restart Guideline' For Post-COVID Business Revival!