The epic performance was backed well by Audi's aggressive product strategy
Audi India closed 2021 on an exciting note, as the German marque registered domestic sales of 3,293 units. This translates to a massive 101% Y-o-Y growth in domestic sales, which also happens to be the highest since 2008. The impressive sales performance was backed well by the aggressive product strategy the manufacturer has been implementing in the recent times.
Year In Review
2021 was an eventful year for Audi. The manufacturer launched nine products in the country during the period. Almost all popular monikers were updated, and a few new products debuted as well. 2021 Audi A4, Q5, Q8, and A6 delivered strong performance last year. The new Q7 and A8L too were popular. Audi Q2 turned out to be a strong player, hitting its sales peak in December 2021. The SUV offers a desirable value proposition. All these models now get petrol engines alone, in keeping with Volkwagen Group's 'petrol-only' vision for India.
The performance division also had a good number of takers in 2021. Audi RS 5 Sportback, RS Q8, RS7 and S5 Sportback comprise the present performance lineup.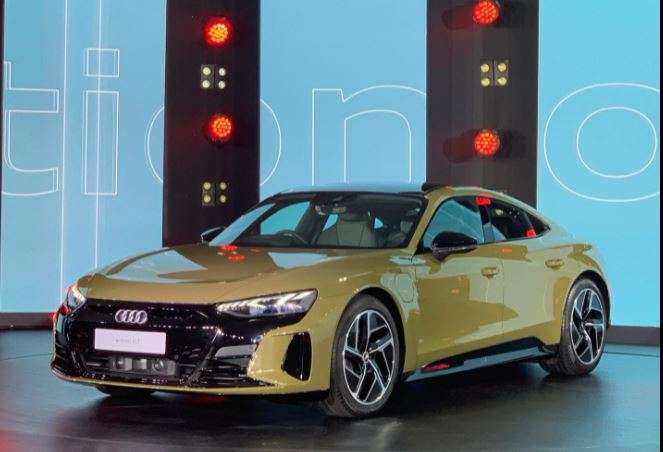 2021 also had Audi debut its electric vehicle vertical- E Tron in the country. The EV brand currently has a portfolio consisting of five models- Audi E Tron 50, E Tron 55, E Tron Sportback 55, E Tron GT, RS E Tron GT. These models have been witnessing massive market traction here. The acceptance for these is expected to go up in 2022.
ALSO READ: Audi Grandsphere Is An All-Electric Private Jet For The Roads!
Expanding Outreach
Audi India also had a clear focus on expanding its dealer outreach and touchpoint network in 2021. The retail presence was strengthened fairly in the year that passed. The Audi Approved pre-owned cars business vertical was also revamped and expanded extensively in 2021. The number of Audi Approved facilities doubled last year, and currently stands at 14 pan India.
Road Ahead
Audi seems to be well-planned for the time ahead. The manufacturer has plans of sticking on to the 'Strategy 2025', with the focus strong on customer centricity, digitalization, products and network. Extensive efforts will be made to improve customer experiences and make ownership and purchase hassle-free. More electric vehicles are expected to roll out in the time ahead, spanning across the performance, luxury and volume spaces. There will be a strong focus on ensuring sustainability and profitability in business as well.
Let's get social! Follow Vroom Head India On Google News, Koo, Twitter, Facebook, Instagram, Pinterest, Whatsapp, and LinkedIn