Compact SUV sales grow by 31% in Jan 2022
India's Compact SUV market registered a 31% Y-o-Y growth in Jan 2022, with a total of 35,260 units sold in the span. Kia Seltos topped the charts this month, recording a growth of 16.35% over January 2021 numbers. It has thus snatched the crown from Hyundai Creta.
Kia sold 11,483 units of the Seltos in January 2022 against the 9,869 units of 2021, while Hyundai Creta registered sales of 11,377 units(11799 in 2021, hinting at a 3.5% decline ) this year.
Mahindra Scorpio lost 25% of Y-o-Y numbers this January, finishing with 3,026, compared to the 4,083 of the previous year. Mahindra, however, is optimistic of a turnaround, as the Scorpio saw its sales spike to 72% growth over the December figures. The highly anticipated 2022 Scorpio is also being readied for an imminent market launch, adding to the optimism.
The relatively new VW Taigun and Skoda Kushaq also delivered impressive sales performances. Kushaq turned out to be the most popular of the two, selling 2608 units in Jan, while the Taigun sales stood at 2432 units. These stand at the 4th and 5th spots in the overall rankings. Together, these 'India 2.0 products' claimed a healthy 7% market share.
Maruti S-cross delivered an astonishing sales performance. The sales of this premium compact SUV grew by 264%, with the final numbers standing at 2,116 units, against the 580 of Jan 2021. The S Cross currently claims a segment share of 6%.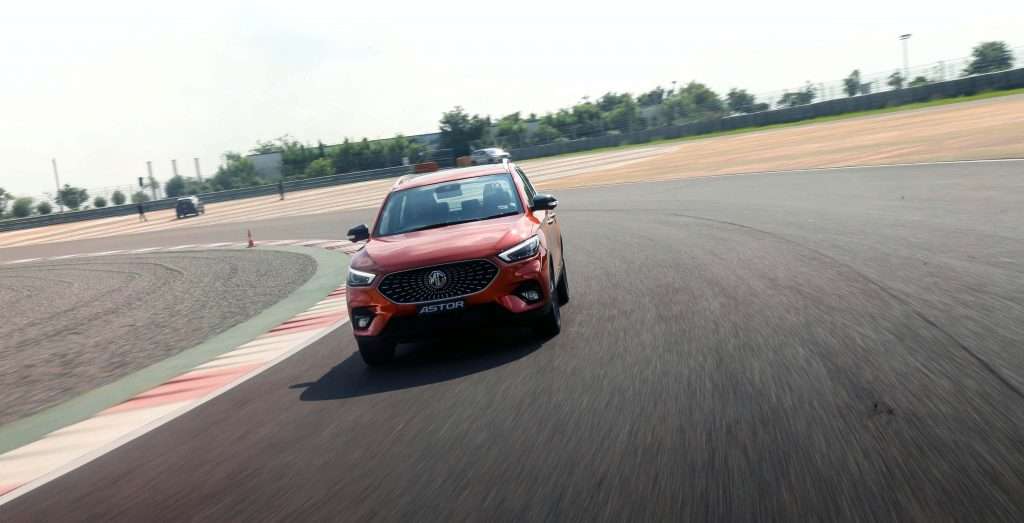 MG Astor sales had remarkable growth in Jan 2022. The SUV sold 2,068 units this time, translating to an 83% M-o-M growth. Introduced late in 2021, the Astor had risen to great acceptance amidst the supply chain crisis.
ALSO READ: MG Astor Cons Compilation: 5 Things To Not Like About It!
Sales of Nissan kicks remained consistent and minimal in Jan 22 as well. Just 150 units of the SUV were sold, which is in fact, 20 units higher than the previous year's figures. Disappointingly, No units of Renault Duster were sold in Jan. The fact that Renault is readying a major update to the Duster, can be of some relief here.
Let's get social! Follow Vroom Head India On Google News, Koo, Twitter Instagram, Pinterest, Whatsapp, and LinkedIn