The new dealership facilities represent both BMW and BMW Motorrad
As part of its strategy of expanding footprint in the state, BMW Group India now has two new dealership facilities in Kerala. EVM Autokraft, who runs the dealership facility in Kochi, which had been the largest and the most advanced dealer outlet in Kerala till date, owns the new facilities as well. The EVM Autokraft facility at Thiruvananthapuram is built according to BMW Group India's latest Facility NEXT framework and is the largest and the most advanced sales and service facility in the capital city. The dealership retails both BMW cars and BMW Motorrad motorcycles.
Spread across 14000 sq.ft, the dealer facility has well designed areas to display the products. There is a decently sized display area that can house two cars from BMW premium selection, BMW product range and another that can host as many as 6 motorcycles from the Motorrad range. Being a Facility NEXT outlet, the showroom also has a well-set experience Zone for VR-assisted product experience and an interactive Virtual Product presentation space for custom speccing one's BMW. There are also dedicated spaces for displaying the latest lifestyle and accessories collection from BMW Motorrad.
The state-of-the-art workshop set up by EVM Autokraft in Trivandrum is spread across a good 21000 sq ft. It has five mechanical service bays and four paint and body shop bays. The workshop hosts world-class equipment and advanced technology and employs skilled staff specially trained at BMW Group's training centre in Gurugram.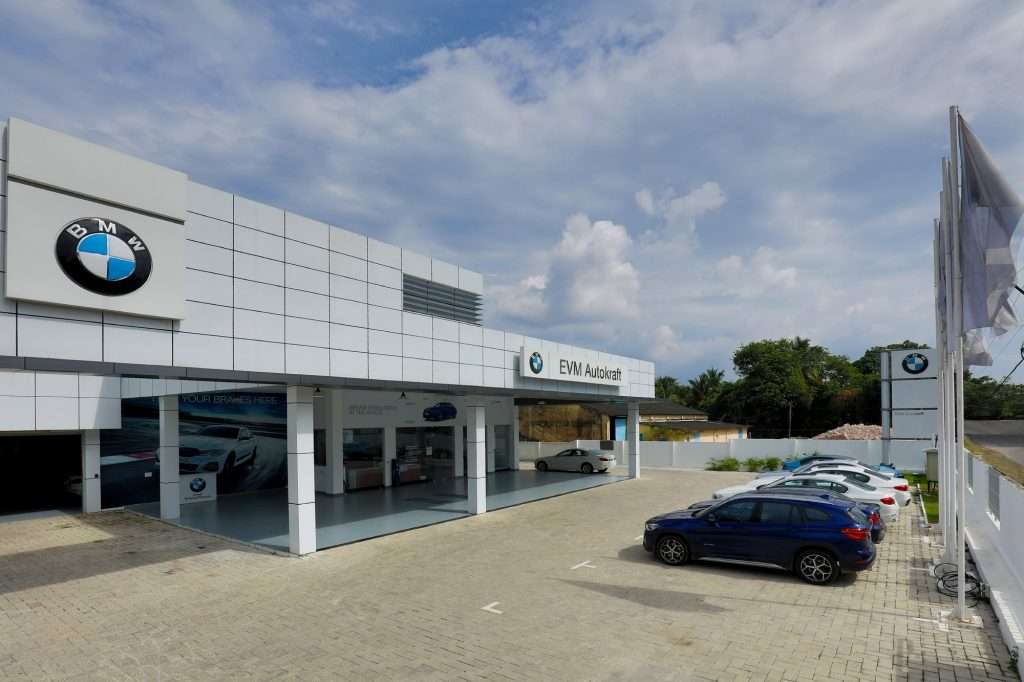 EVM Autokraft Trivandrum's sales outlet is located in Kadakampilly, near Karikkamuri whereas the service outlet is situated in Kochuveli Industrial Area. The dealer facility is part of BMW India's proposed plan of opening 10 ultra-modern dealerships in emerging markets in the country.
ALSO READ: