Ferrari claims a 1-2 win in the season opener, with Verstappen delivering a late retirement
Another year, another F1 season, but with a new set of rules and cars. The first race of the season- Bahrain GP had a lot to offer to the fanatics. At the end of an action-packed race, Ferrari claimed a 1-2 win. Charles Leclerc took victory at Bahrain while co-driver Carlos Sainz stood at P2. Lewis Hamilton stood at P3, after putting up a strong drive. The second Mercedes driver scored the fourth spot while Haas driver Kevin Magnussen finished fifth.
Reigning world champion Max Verstappen scored zero points following a late retirement. Even though he had put up an exciting duel with Leclerc, Max had to pit in lap 54 following a series of unprecedented pit stops allegedly due to excessive tyre degradation, steering issues, and a final power unit malfunction. Sergio Perez, the second Red Bull driver had every chance of finishing at P3, till he finally had to retire his RB18 in the final lap due to power unit issues. This essentially puts the Red Bull RB18 car under the suspicion of a 'possibly weak' power unit.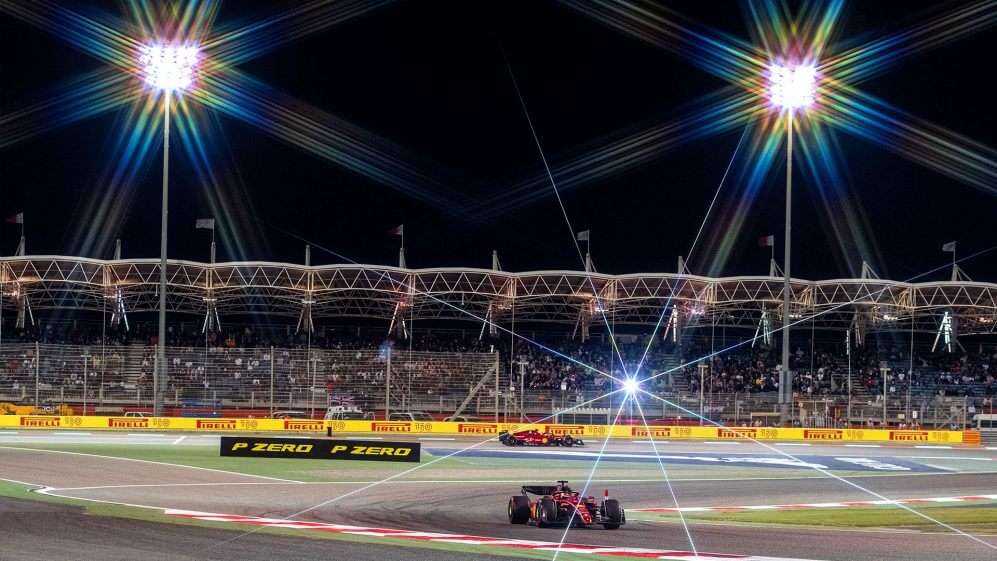 Another unfortunate incident took place in lap 46, when Pierre Gasly landed his Alphatauri on flames! He was driving in P8 when the car (AT03) stopped in flames. Gasly walked away, following which the safety car was brought out. While the debris was being cleared, Leclerc pitted and grew his lead over Max, upon restart.
Lewis Hamilton exhibited a strong fight. However, he capitalized on the late safety car and the unprecedented double retirement from Redbull to secure a podium. The Mercedes driver did not, have the aggressive driving we had witnessed in the previous season. The new Mercedes car, apparently is 'bouncing too much everywhere' as per Ham. Lewis also reveals that the car is great around high-speed corners but is relatively slow in the straights. George Russel has replaced Valtteri Bottas as the second Mercedes driver, this season. He had started ninth, kept pace well, and finished fourth. Bottas on the other hand, could secure a P6 with his Alfa Romeo.
Kevin Magnussen, a new driver in the season, has made his F1 return driving a Haas. He finished fifth, creating an impressive return bash. Esteban Ocon, Alonso's co-driver at Alpine ended up gaining a penalty for making contact with Mick Schumacher's Haas, where the latter had ended up in a dramatic spin.
More action is expected to unfold next week as Formula 1 travels to Saudi Arabia for the Jeddah Grand Prix- March 25-27, 2022.
| | | |
| --- | --- | --- |
| Position | Driver | Team |
| 01 | Charles Leclerc | Ferrari |
| 02 | Carlos Sainz | Ferrari |
| 03 | Lewis Hamilton | Mercedes |
| 04 | George Russel | Mercedes |
| 05 | Kevin Magnussen | HAAS Ferrari |
Bahrain GP 2022 Results: Top 5 Driver rankings
Image Source: Formula1.com