Jaguar has finally given the mighty F Pace SVR, its much awaited performance and equipment upgrades !
The Jaguar F Pace SVR needs no introduction among the performance-savvy. This mighty SUV has over the years, amassed immense respect for its breathtaking performance and razor sharp handling. Jaguar has now added more oomph to this already-exciting SUV by giving it an update that it deserves. The 2020 Jaguar F Pace SVR is faster, more refined and packs more tech.
The new F Pace SVR benefits from Jaguar's advanced EV architecture known as EVA 2.0, which provides for improved dynamics and handling. The vehicle now gets ,motorsport inspired details in many a place. The new F Pace SVR is powered by a mighty 5.0L supercharged V8 petrol engine that spits 550 PS and 700Nm! Yes, that is indeed a bump of 20Nm from the previous model. 0-100 comes in 3.8 seconds (0.3 seconds faster now!) and the top speed is a whopping 286 kmph.
The F Pace SVR borrows its torque converter from the recently launched XE SV Project 8, and has quite a lot changed in its overall dynamics as well. A new Dynamic launch feature now provides for faster accelerations on this SV car. The suspension and steering have also witnessed massive reworks on the F-pace SVR.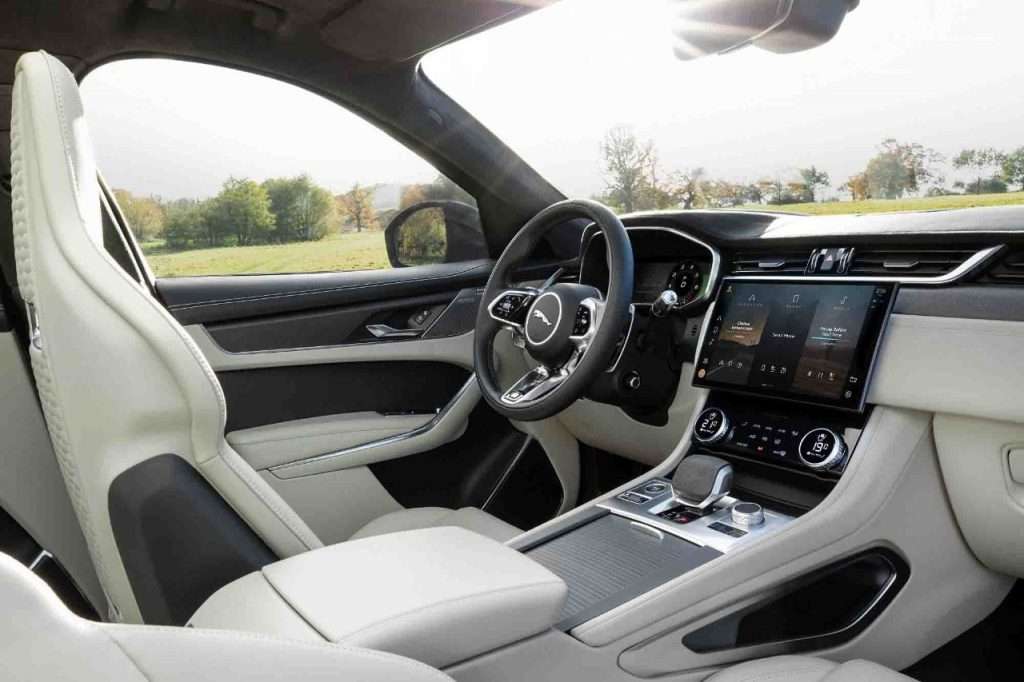 Braking is another area of key improvement on the fastest Fpace ever made. The car gets 395mm front discs and 396mm units at the rear. These are supported by a new integrated power booster, that provides for more efficient shedding of speeds. These units get the classic SVR tuning and are also to be applauded for their improved cooling.
The Jaguar F Pace SVR sure has its set of design upgrades as well. The exterior has been designed for high aerodynamics efficiency. Jaguar claims the vehicle to have upto 35% cuts in the net aerodynamic lift and an impressive drag coefficient of 0.36 Cd. On the inside, the car gets the all new 11.4 inch Pivi Pro infotainment system from the British marque. Also on offer are performance seats wrapped in semi aniline leather and the SVR spec split rim steering wheel. There is generous use of materials like Alcantara, Aluminium and even Carbon Fibre inside the cabin.
With its new chassis, revised engine, improved transmission, and brakes, the F Pace SVR has now become faster, sharper around the corners and more refined than before. The revisions and additions inside the cabin essentially mean that the vehicle is now more livable and practical as well! What do you think about this vehicle? Would you like to have it launched in India? Comment your thoughts…
ALSO READ: