The Super SUV is in high demands all over the world
Lamborghini Urus has been an all-time hit for the carmaker. The twin-turbo V8-powered SUV had made its global debut in 2017. It became an instant hit for the supercar maker and is currently sold in multiple international markets, including India. Lamborghini has been witnessing unprecedented demands for the SUV all these years and has sold numbers unimaginable for any Lambo!
The Italian giant has now announced the news of rolling out 15,000 units of the Urus. The Lamborghini SUV with '15,000' as its chassis number, will be heading to the British market. This Urus also stands special for having the latest Graphite Capsule set of colors and finishes. Grigio Keres Matt is the exterior colorway and gets Verde Scandal exterior details as well. The cabin is finished in Nero Ade/Verde Scandal theme.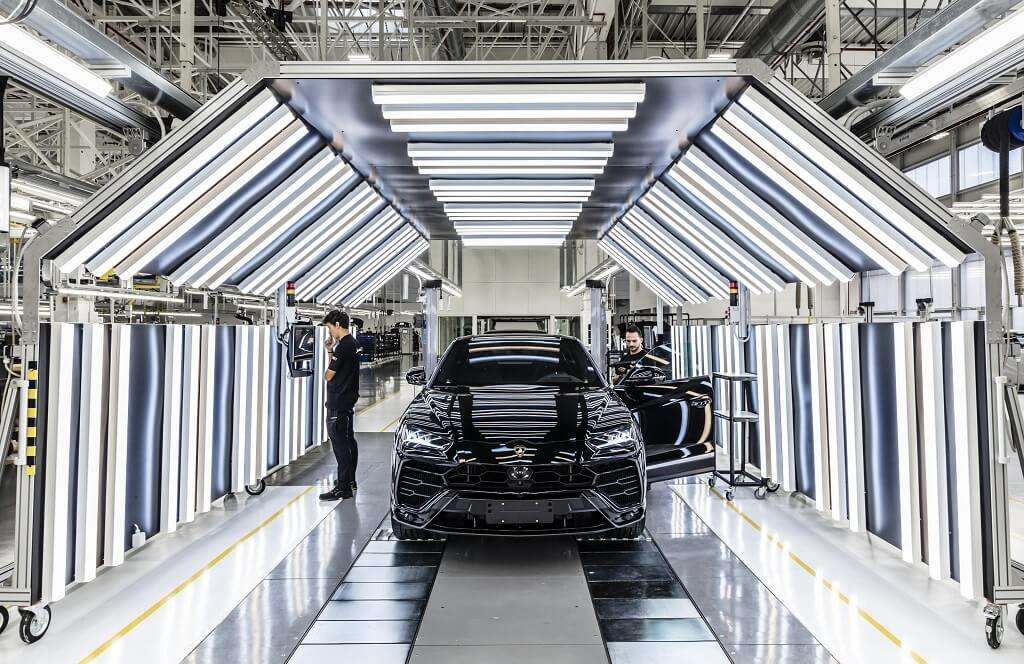 Urus is often referred to as the 'Super SUV', something to which it does absolute justice. It gets a 4 liter twin-turbo V8 engine as its powerhouse, churning out 650hp and 850 Nm. The Lamborghini SUV can do the 0-100 kph run in 3.6 seconds and has a top speed of 305 kph. It is evidently the fastest production SUV in the world. And yes, it is also the fastest car on ice! Urus had recently set a new speed record on Lake Baikal in Russia.
Soaring Sales For Lamborghini!
Automobili Lamborghini's sales have been rocketing the recent times. The total volumes doubled in 2019, the Urus being the hot-cake. It is in fact, the highest-selling model for the carmaker. India stands no back in this. It was in March that Lamborghini India celebrated selling 100 units of the 3.15 crore SUV here. The Urus has found places in many celebrity garages and homes of the affluent, a recent example would be actor Ranveer Singh and his Urus Pearl Capsule.
Let's get social! Follow Us On Facebook, Instagram, Pinterest, Whatsapp, and LinkedIn