The new Discovery from Land Rover gets a major makeover globally, gets more equipment and better kit
Land Rover has given their premium family SUV, the new Discovery, a significant facelift globally. The new Discovery has amassed massive respect from all over the world for being a capable seven-seat family SUV, ever since its inception. The new facelift, however, takes things further ahead and makes up for a more advanced family UV altogether. The SUV now gets minor design changes, prominent equipment addition, and a set of improved engines.
While the overall look and feel of the Discovery have all been retained, subtle enhancements have been made to many of the design elements which further accentuate the bold stance of the car. New signature LED headlamps with unique DRLs, animated turn indicators, body coloured front-fender vents, LED taillamps joined by a new gloss black panel, are all part of the package. The R Dynamic trim is still the more beefed up version of the SUV.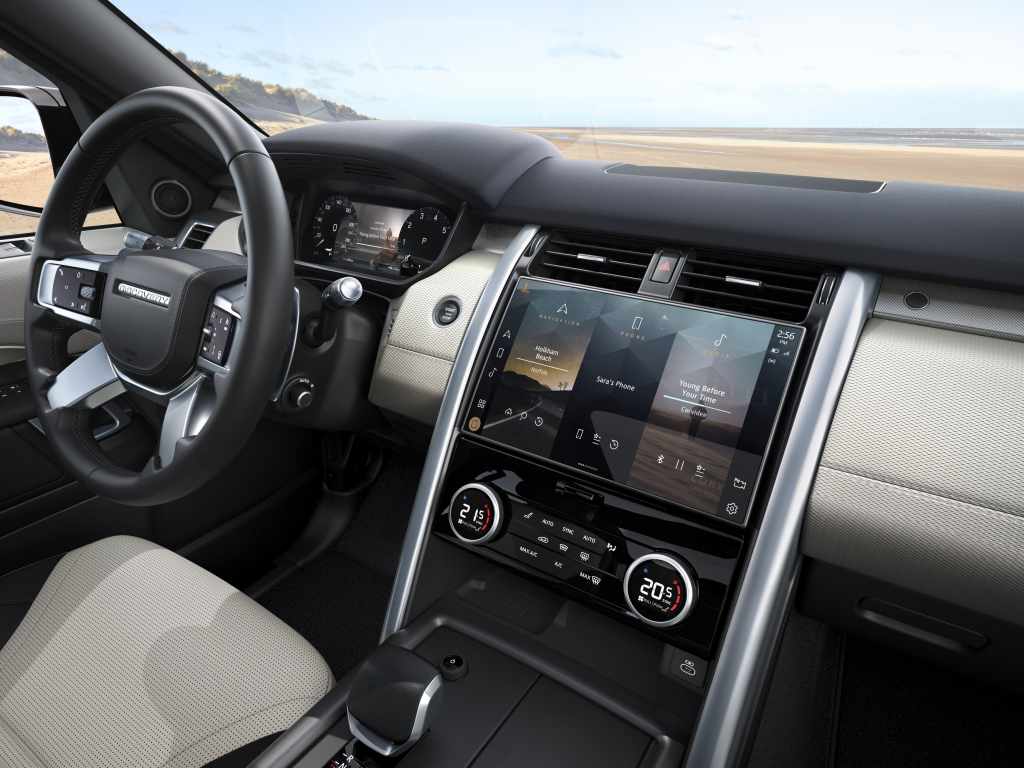 The all-new Privi Pro infotainment system is the key point to highlight on the inside. With an 11.4 inch full HD touchscreen and a highly simplified, user-friendly interface, and OTA updates, this infotainment system is phenomenal. The infotainment unit has also improved its Apple CarPlay and BlueTooth based smartphone connectivity systems, which are now much like those on the modern-day Discovery Sport and Range Rover Evoque. A much demanding feature today, the PM2.5 air purification system of the new Discovery ensures quality cabin air at all times. It also has a built-in Wifi hotspot as well.
The new Discovery now offers three state-of-the-art straight-six engines, both petrol and diesel and a four cylinder petrol. An advanced 48V Mild Hybrid system also finds place in these Ingenium engines. The diesels are now much cleaner than before and are more efficient too.
·       P300: 300 PS (221 kW), 2.0 l four-cylinder MHEV petrol, 400 Nm of torque at 1 500-4 500rpm
·       P360: 360 PS (265 kW), 3.0 l six-cylinder MHEV petrol, 500 Nm of torque at 1 750-5 000 rpm
·       D250: 249 PS (183 kW), 3.0 l six-cylinder MHEV diesel, 570 Nm of torque at 1 250-2 250rpm
·       D300: 300 PS (221 kW), 3.0 l six-cylinder MHEV diesel, 650 Nm of torque at 1 500-2 500rpm
The new Disco comes with an advanced All-Wheel Drive system and the most acclaimed Land Rover Terrain Response 2. The capabilities of the vehicle continue to be unmatched. It can tow up to 3500 kilograms of payload.
ALSO READ