Mahindra's upcoming EVs would be introduced under two brands- XUV and BE
Putting an end to anticipations, Mahindra has revealed five electric SUVs! Along with the unveil, a few key announcements around branding and partnerships have also been made. The carmaker has announced a new all-electric sub brand- BE, alongside three upcoming models under the same. BE vehicles will differ sharply from the ones with the Twin peaks logo ( branded XUV) in terms of design and dynamics.
The 'Twin peaks' would be worn by vehicles with XUV branding, but in a classier Copper finish. The XUVs could be strongly derived from existing ICE counterparts in design and cabin experience, but will be underpinned by the same skateboard EV platform as the BEs with the same battery modules. The design, character, and powertrain capabilities would, however, differ distinctly between these.
Mahindra has revealed 3 BE SUV models- BE.05, BE.07, BE.09 and two XUV models- XUV e09 and XUV e8 now. From what we know of yet, it would be the XUVs that make it to production first. You can expect the XUV.e8 to reach its production form in 2024.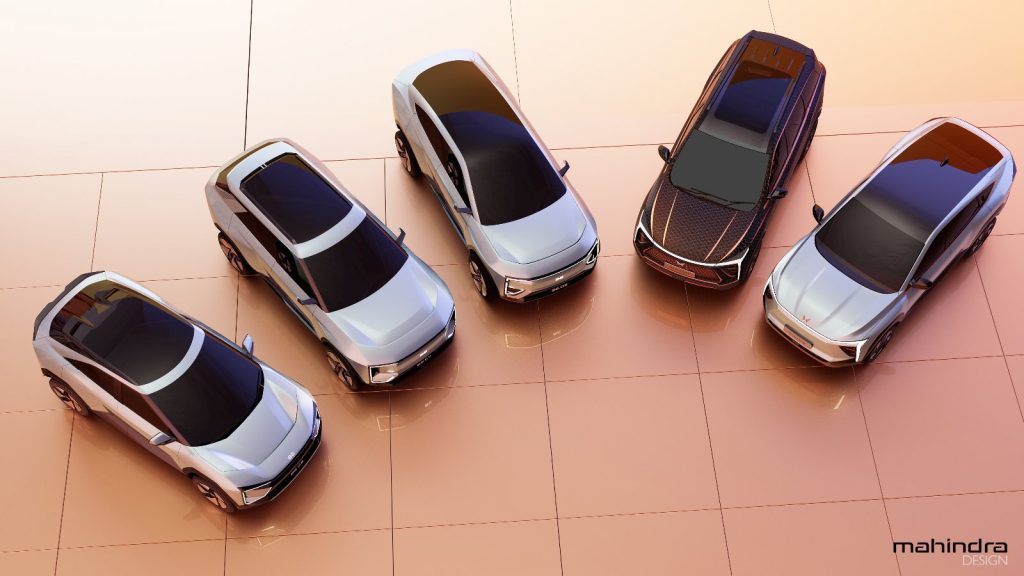 Mahindra EV Lineup: XUV.e8 And XUV.e9
The first electric SUV to hit production would be the XUV.e8, that would be out towards the end of 2024. This would be the electric version of the hot-selling Mahindra XUV700. The core dimensions and design essence would remain the same, but the 3-row SUV would be built on the new INGLO platform.
The XUV e8 gets extensive tweaks in its design detailing. New bits include full-width LED light bars, angular cuts, headlamps that sit on the bumper, and refreshed contours and surfaces. Below are the dimensions of the e8.
| | |
| --- | --- |
| Length | 4740 mm |
| Width | 1900 mm |
| Height | 1760 mm |
| Wheelbase | 2762 mm |
Mahindra XUV.e8 dimensions
As you can see, the XUV700-based EV would be larger in overall dimensions. It could be 45mm longer, 10 mm wider and 5mm taller than Mahindra's current flagship. The wheelbase will grow by 7 mm. The vehicle would come with a battery pack of up to 80 kWh, and with a powertrain that can churn out 230-350+ hp. AWD would be available on select variants of the otherwise RWD SUV.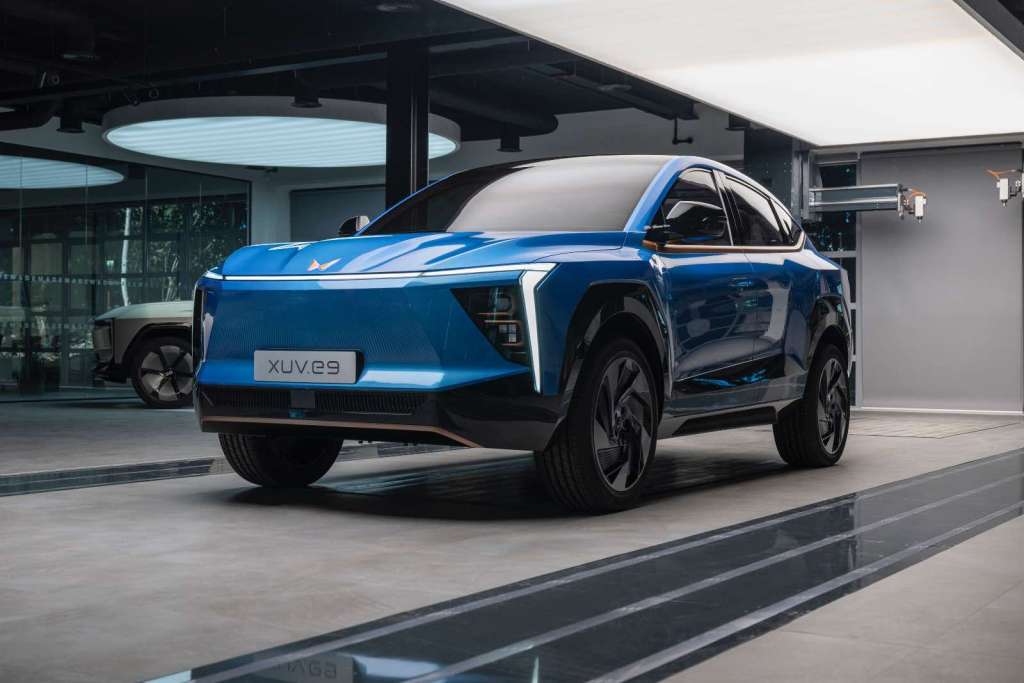 The second model, XUV e9 will be out in April 2025. This would be an all-electric SUV coupe, which at present, doesn't relate to any model in Mahindra's portfolio in design. However, it borrows a lot from the XUV Aero concept showcased previously at Delhi Auto Expo. Key design highlights include LED lightbar that looks like the one on XUV e8, closed grille section, coupe-roofline, and an exciting flat tail. Overall, the presence and visual appeal are worth waiting for. Also, the e9 would be a 5 seater. The platform and powertrain specifications would remain identical to those on the e8.
| | |
| --- | --- |
| Length | 4790 mm |
| Width | 1905 mm |
| Height | 1690 mm |
| Wheelbase | 2775 mm |
Mahindra XUV.e9 dimensions
Mahindra BE Electric SUVs: BE.05, BE.07, BE.09
BE is Mahindra's new EV sub-brand that aims to envision and shape its future EV portfolio, with radical designs that are strong departures from all familiar Mahindra stereotypes. The BE vehicles would also be built on the INGLO skateboard platform. The carmaker has premiered 3 different BE models- BE.05, BE.07, BE.09. The first BE SUV is expected to launch in October 2025.
BE.05 is a SUV coupe that Mahindra choses to call a ' Sports Electric Vehicle' (SEV). It gets a very aggressive and dynamic design with angular C-shaped headlights, massive airdams, sharp cuts, hood-mounted airduct, squared-off wheel arches that house large wheels, flush-type door handles, and a bulky tail.
The cabin of BE.05 would have a driver-centric layout with features such as twin touchscreens, two-spoke steering wheel and much more. BE.05 is fairly large in its dimensions.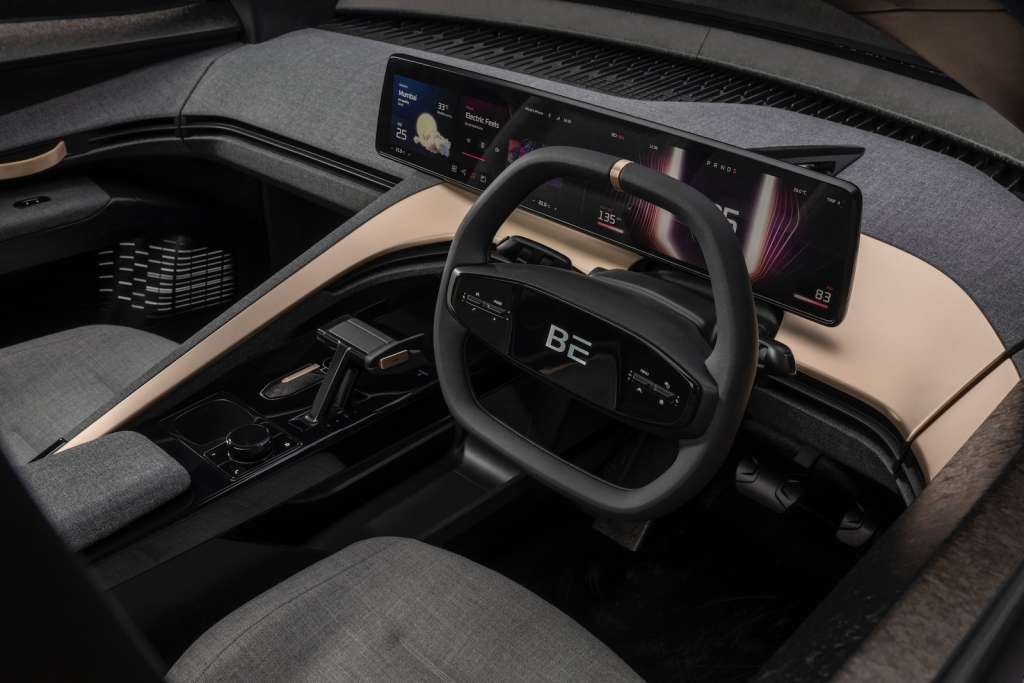 | | |
| --- | --- |
| Length | 4370 mm |
| Width | 1900 mm |
| Height | 1635 mm |
| Wheelbase | 2775 mm |
BE.05 SUV dimensions
This EV could sit above the XUV400, going by its dimensions. A possible rival would be the production form of Tata Curvv, expected to launch in 2024.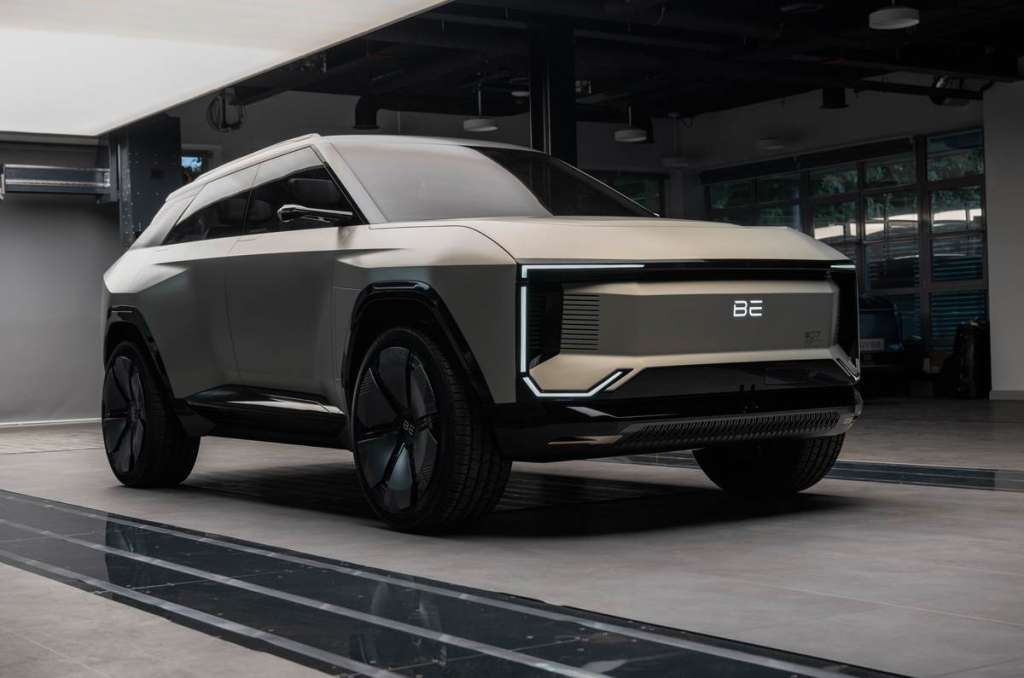 The BE.07 expected to launch in October 2026, would have the design and proportions of a conventional SUV. It would retain the signature C- shaped LED light design of BE models. It would be less angular than the BE05 in design and would have relatively smoother surfaces.
The cabin here would feature a full-width screen, large panoramic sunroof, and no physical controls. Almost the entire operations here would be done via touch and haptic feedbacks. It remains to be seen if voice-based functions would mark their presence on the SUV.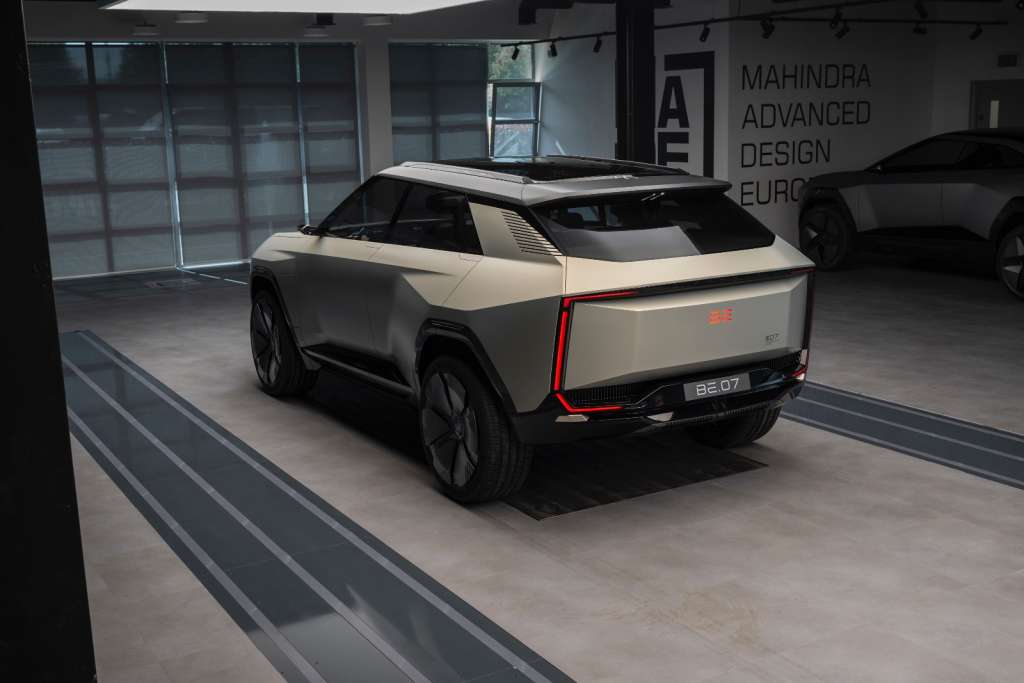 | | |
| --- | --- |
| Length | 4565 mm |
| Width | 1900 mm |
| Height | 1660 mm |
| Wheelbase | 2775 mm |
BE.07 SUV dimensions
The BE 07 would be slightly larger than BE05 in its length and width but the wheelbase remains identical to the coupe.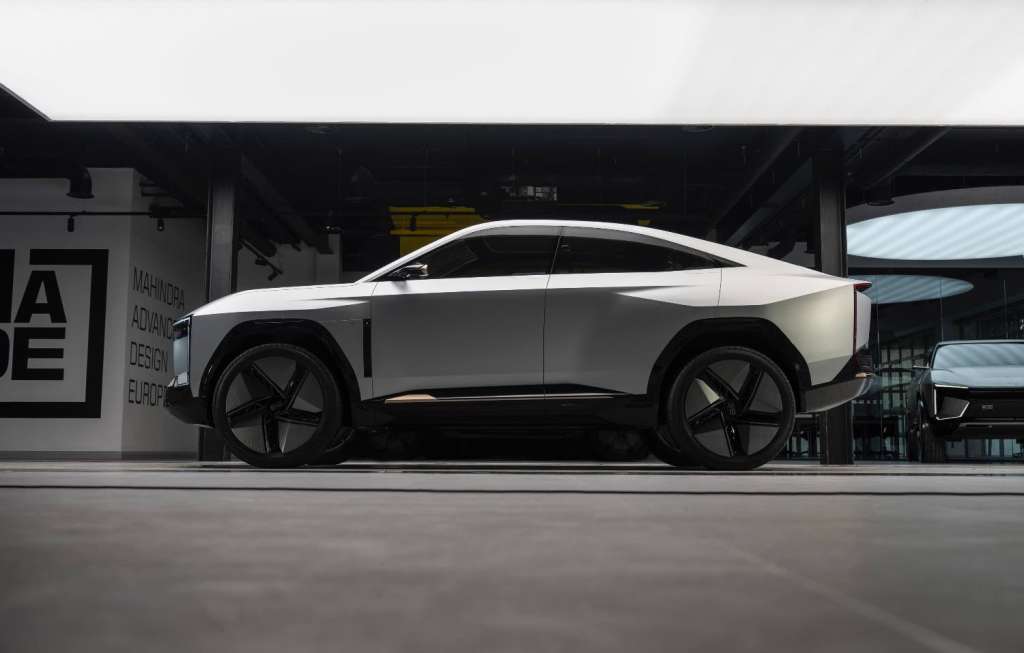 BE.09 is a four-seater coupe SUV. Mahindra, however, has not said anything around the dimensions of this vehicle or the possible launch date. What we do know is that this SUV would top the BE lineup. In terms of design, the BE09 gets a more upright front end and a coupe-like roofline.
BE models would all be built on the same skateboard and share the same mechanicals as the XUV.e vehicles.