Maruti chairman says there would be no hesitation in quitting the small car business if the circumstances demand it.
Maruti Suzuki has been dominating the mass market and small car segments in India for decades. Even though it has models in the B and C segments, a major share of the manufacturer's retails is from A-segment hatchbacks and other small cars. Models like Alto, SPresso, and Celerio enjoy decent market traction here. In a recent interview, Maruti Suzuki chairman RC Bhargava said that Maruti would not hesitate to discontinue small cars, if the costs and business become unviable. The chairman was reacting to the upcoming government safety policies and the '6 airbags rule'.
"If the policy becomes such that small cars don't remain viable, we will discontinue them" Bhargava tells TOI.
The Government of India is pushing for Bharat NCAP program. Union Minister for Road Transport and Highways, Nitin Gadkari has approved the draft notification for the same. The program would mandate 6 airbags in passenger vehicles that can carry up to 8 passengers.
Small cars from Maruti Suzuki currently offer two airbags. Stuffing in four more airbags, the associated sensors, and other equipment would make these significantly more expensive (The prices could shoot by up to Rs 20k!). These cars would then, lose their price advantage. This could be detrimental to Maruti Suzuki's small car business here.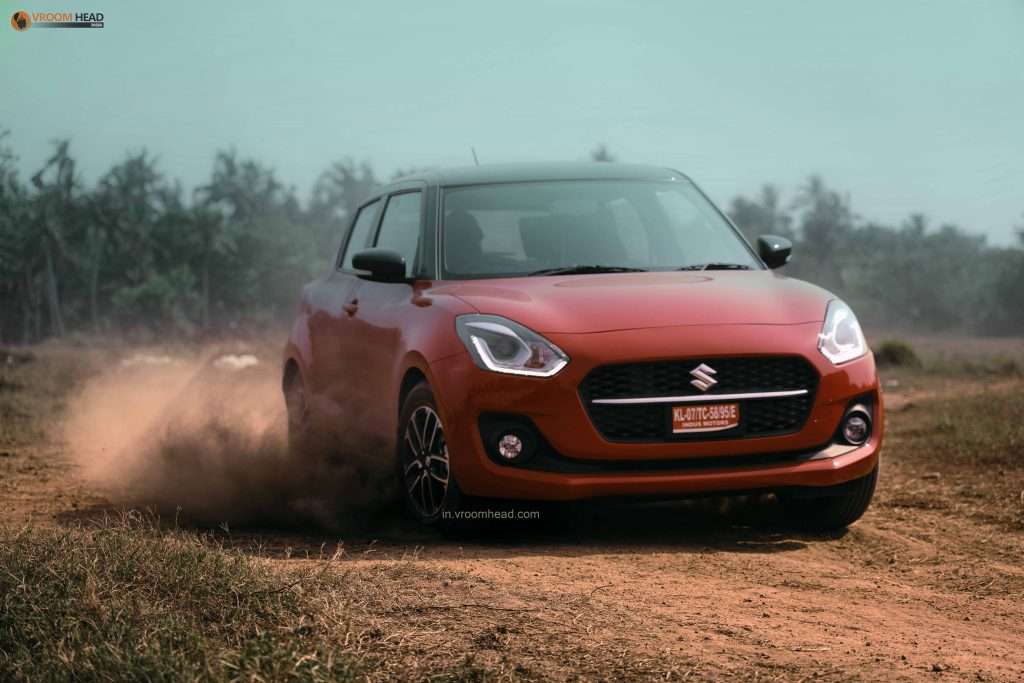 Maruti is currently working on expanding its business into the more profitable, higher segments. The new-gen Brezza would launch in under a month. Catering to the SUV segment further, a new Creta-rival SUV co-developed with Toyota will launch later this year. Maruti Suzuki is also rumored to be readying a Baleno-based crossover and a seven-seater SUV for India. Also, the manufacturer might even launch the much-awaited Jimny here, and in an India-spec avatar. Considering the fact that these segments are growing rapidly in demand and market traction, focussing on small car businesses with minimal price advantage wouldn't be the best decision for MS.
ALSO READ: 2021 Maruti Celerio Manual Review: Bigger N Better!
What If Maruti Discontinues Small Cars?
Would Maruti slump to a huge loss? The chairman dismisses this concern and clarifies that Maruti Suzuki's profits do not depend on small cars alone. Even when it sells umpteen numbers of small cars every year, the profits per unit of A-segment cars (say an Alto) is minimal. This adds to Maruti Suzuki's confidence in successfully redirecting the business and profits to the higher segments, without much delay. Bigger cars would give larger profits and the Indo-Jap manufacturer actually has a bunch of them lined up for India. The partnership with Toyota is expected to spawn more models soon.
However, Maruti quitting the small car business would slow down the industry for sure. There would also be a decline in the related employment opportunities.
ALSO READ: 2022 Suzuki Brezza Launched In India From Rs 7.99 Lakh | All Details!
No More Small Cars: What It Means To The Common Man?
With low-cost cars out of the picture, customers would have a lesser number of options to choose from. A certain stratum of them would even miss the 'affordable options' forever. The A-segment aspirants could be the most affected. They would then have to resort to two-wheelers. The overall GDP, economic structure, salary scales, and fuel prices would all contribute to pushing them back to motorcycles and scooters…
Source: TOI