The Range Rover Sport has had a remarkable journey of evolution over the years…
Jaguar Land Rover (JLR), a wholly owned subsidiary of Tata Motors, has let out news of hitting a magnificent sales milestone with its Range Rover Sport SUV. The manufacturer has sold over 1 million units of the Range Rover Sport globally since it was first launched in 2005. The Range Rover Sport has over the years, amassed much ardour for having unmatched comfort and luxury on offer alongside its trail-ready persona.In its 15 years of production run, the Range Rover Sport has had two generations and a bunch of interesting milestones achieved. Here is a film portraying the key highlights.
Being a true sibling to the legendary Range Rover full size luxury offroader, the RR Sport has its roots back in the Range Stormer concept, first showcased at the North American International Auto Show 2004. A year past the same, the production-spec Range Rover Sport was revealed at Detroit. The first generation soon gained traction in the global SUV game and continued to be a hot-seller till 2013, when the second generation was unveiled in New York, featuring Hollywood actor Daniel Craig. The second-gen Range Rover Sport was a great improvement over the previous gen and the same did reflect in the various performance tests it was put to.
In June 2013, the Sport set a new Hill Climb record by becoming the fastest production SUV along the Pikes Peak course in USA. Soon after, the SUV also clocked the fastest time in crossing the 800km course at Empty Quarter Desert, Saudi Arabia. In 2018, the RR Sport became the world's first SUV to drive up the 999 steps of the Heaven's Gate in China.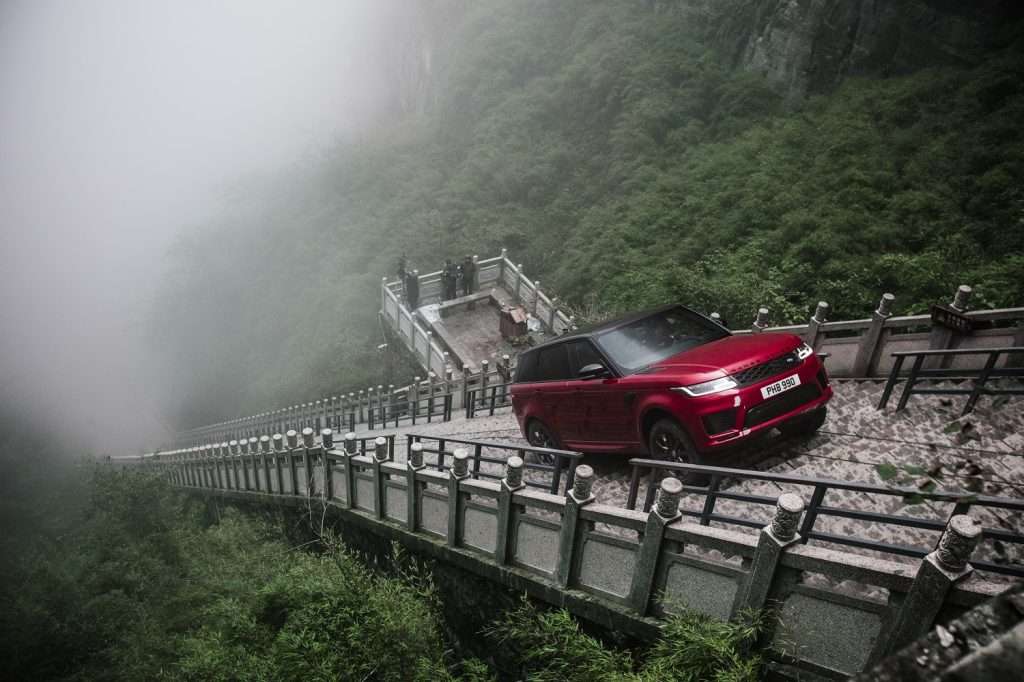 The Ingenium family of Engines has been the juice of the Range Rover Sport since its inception. However, Land Rover has taken care in keeping the SUV updated on the powertrain front over the years. In 2014, the manufacturer gave the Sport a massive 5.0L V8 petrol engine, thereby building the world's fastest production SUV- the Range Rover Sport SVR. With its 575hp on tap, the SVR could do 0-100 in 4.3 seconds.
In October 2017, much in keeping with the rising call for hybrids, the Range Rover Sport PHEV was revealed and the same was used for the Heaven's Gate run in 2018. Though the Range Rover Sport is available with this vast array of powertrains globally, the P400e PHEV is yet to make it to the Indian shores.
ALSO READ: