47 NSG commandos would travel the length and breadth of India in 15 #Dark Harriers
The 'Azadi Ka Amrit Mahotsav' initiative celebrates the 75th anniversary of India's independence and Tata Motors is a part of it as well. 47 NSG commandos are driving the Sudarshan Bharat Parikrama rally in 15 Tata Harrier Dark editions, traveling the length and breadth of India. The rally will travel through 18 cities and cover a net distance of 7500 km, in under a month's time. The drive will tour all major war memorials across India. The vehicles will make pitstops at Tata Motors dealerships enroute.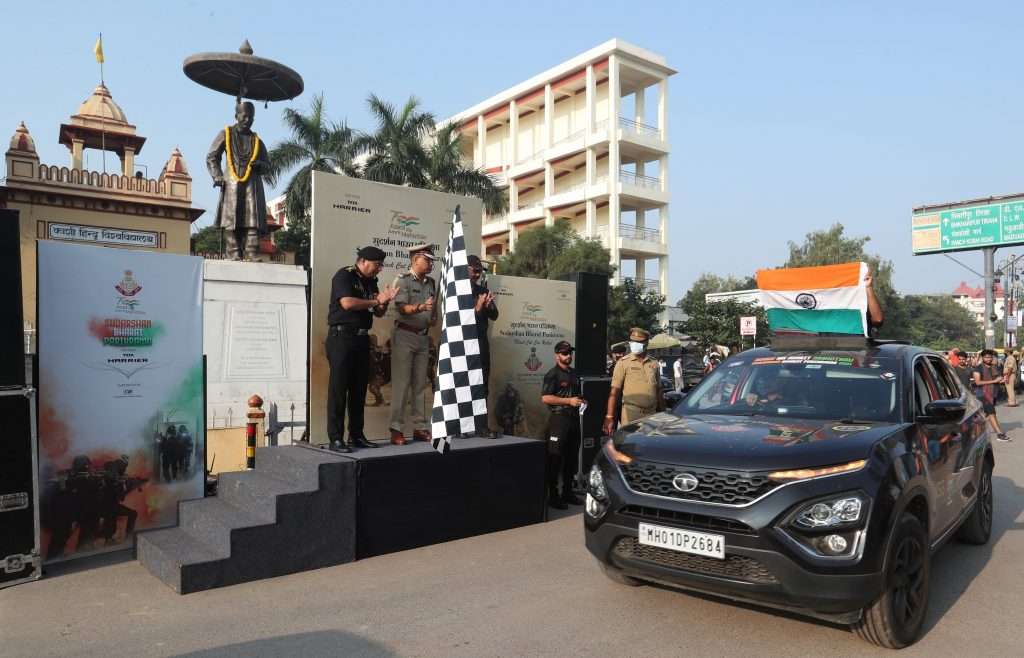 The NSG if you might remember, is an elite counter-terror force, consisting of specially trained capable commandos. It is known for its edgy strikes, a trait that is well complemented by the vehicle of its choice- the #Dark Harrier. The all-new Dark edition Harrier, if you might remember, has a distinct persona embodied.
Let's get social! Follow Vroom Head India On Google News, Koo, Twitter, Facebook, Instagram, Pinterest, Whatsapp, and LinkedIn