The Tata T Series truck range belong to the I and LCV categories
Tata Motors has pulled the veils off its T series truck range in India. These intermediate and light commercial vehicles (I & LCV) get a super sleek design that makes for increased urban usability. Think of these as the ideal city trucks, which could be manoeuvred with ease amidst the sickening traffic and in the crowded market spaces. The Tata T series is available in three different models – T6, T7 and T9, with varying deck dimensions and different load capacities.
The deck lengths could vary from 10-20 feet. The key highlight of the T series range, however, is its overall width- 1900mm. This is quite sleek for a truck of this class, and hence provides for easier maneuverability and shorter turnaround time in the urban jungles, which would in the course of time translate to faster deliveries and more profit!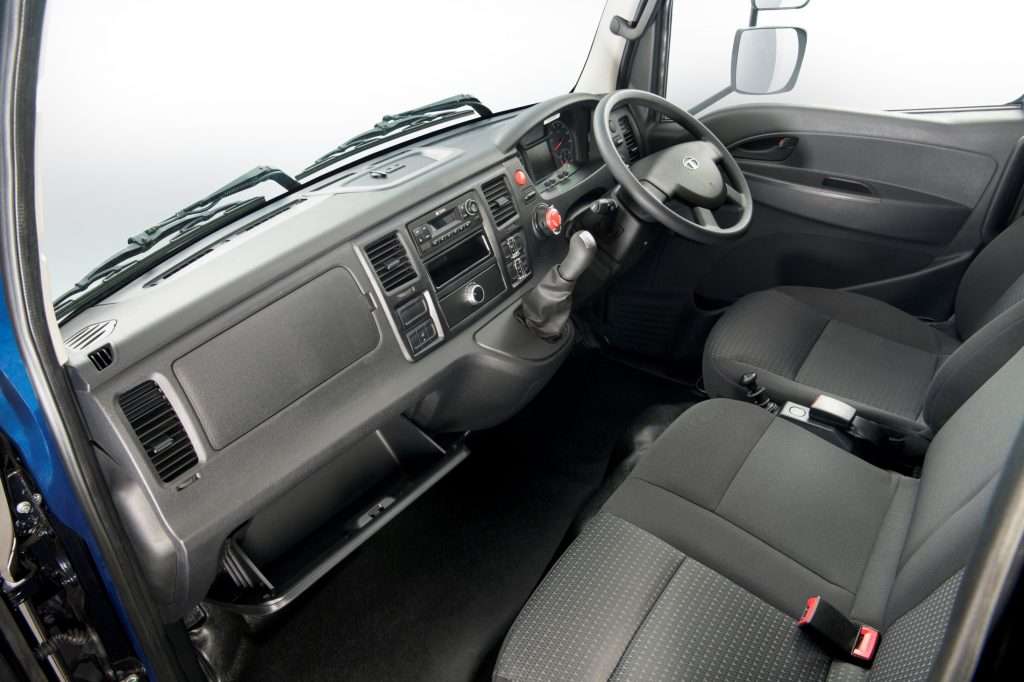 Also a product of Tata's 'Power of 6' philosophy, the Tata Ultra T series trucks have keen focus on maximizing driver comfort and minimizing driver fatigue, and keeping the total cost of ownership in check. The crash-tested cabin adheres to global standards in terms of quality and offers aggressive insulation which keeps the noise, vibration, and harshness (NVH) levels in control. Plus, there are things like adjustable seat height, tilt-telescopic adjustment for the steering wheel, dashboard-mounted gear lever, in-built music player, USB fast charging slot, and a set of carefully set storage spaces, to further up the occupant comfort.
Built on a modular platform, the Ultra Sleek T series truck range is powered by a BS6 compliant 4SPCR diesel engine, churning out 100hp and 300Nm. These trucks are available in the 4-tyre and 6-tyre configurations. They also get air brakes and parabolic leaf suspensions to further give the overall efficiency a boost. The Tata Ultra T series gets Tata's Fleet Edge connected car technology, for more effective fleet management. Tata Motors identifies industries like e-commerce, FMCG, industrial goods, LPG cylinders, and refrigerated containers for transportation of Covid-19 vaccine, pharmaceuticals and the like as the key takers for the T series range.
ALSO READ: