MG Comet EV will come with 10.25 Inch Integrated floating wide screens for infotainment and instrumentation.
UPDATED with review and prices!
MG Motor India has announced the name of their upcoming electric car for the Indian market. The new vehicle will be called the ' MG Comet EV ', inspired by the name of an iconic British aeroplane from 1934. The Comet will be the smallest EV in India upon launch. The Comet will target customers who are looking for daily city commutes, the sustainable way.
The MG Comet is a rebadged Air EV made by Wuling Motors, a manufacturer based out of Liuzhou, Guangxi, China. Wuling air is already on sale in Indonesia. The small, compact EV is 2.9 metres long and has a wheelbase of 2.01 metres. The Comet is most likely to retain these dimensions as well. Similar to other cars from MG Motors, the Comet will also be packed with a number of features on the inside. The main interior highlight will be the dual screens- two 10.25-inch Integrated floating wide screens for infotainment and instrumentation. In terms of safety, the Comet will pack the same safety features of the Wuling Air – Dual front airbags, ABS with EBD and a rear parking camera.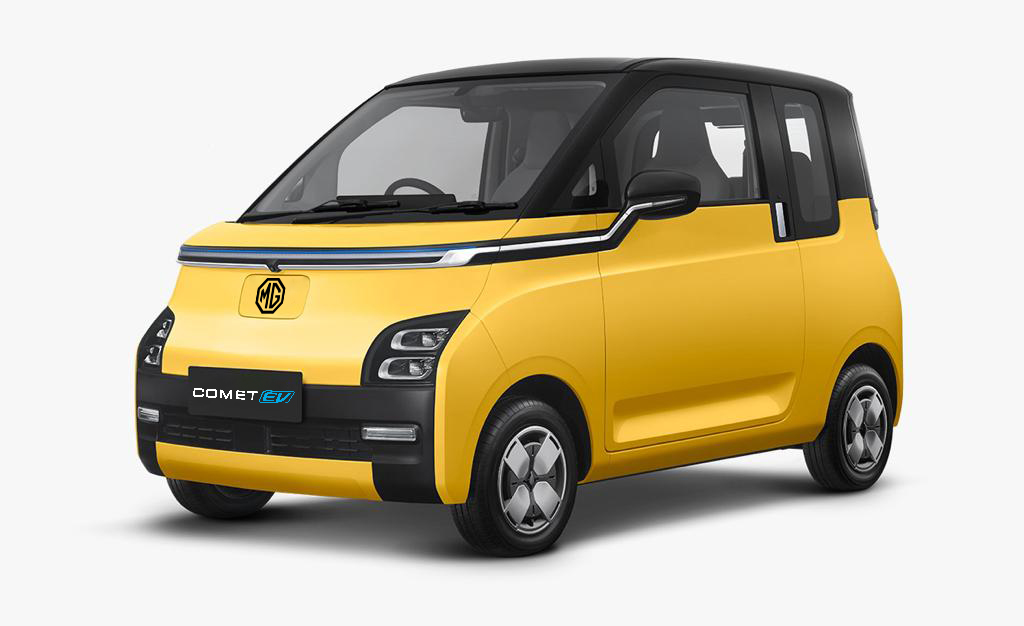 The EV will come with 20-25 kWh battery packs, offering a range of 150-200 km. The battery will use LFP cells and will be locally sourced from Tata AutoComp. The MG Comet is expected to be priced at around Rs. 10.5 lakhs in India. This will make MG Comet, one of the most affordable electric vehicles in the country. Sales are likely to begin in the middle of this year.
UPDATE: MG has given the Comet an interesting launch in the country, by putting an attractive price tag around its shoulder. You can read more about the price and know our first drive impressions of this electric car.
Let's get social! Follow Vroom Head India On Google News, Koo, Twitter, Instagram, Pinterest, Facebook, and LinkedIn