Volkswagen India aims at bringing in more corporate business with the establishment.
---
Volkswagen India seems to have taken themselves on the fast lane as the manufacturer is often seen setting up facilities and expanding business these days. The latest news show them inaugurating their new corporate business centre (CBC) in Mysore. The new facility would be of key significance in a market like Karnataka, where the demand for Volkwagen cars is pretty high.
The establishment comes in as part of Volkswagen's plans of setting up around 20 new CBCs in 2019, with itself being the 17th one. Each of these centres would host a dedicated team, all prepped to offer the best of services to corporate customers and even tailormade financing options! This team, in fact, is what can be called the Corporate Business Centre, for an otherwise ordinary sales outlet. The German marque has plans to turn JUST SELECTED Volkswagen showrooms into CBCs.
Speaking on the occasion, Mr. Steffen Knapp, Director, Volkswagen Passenger Cars said, "In India, our customer target group comprises of young achievers who are continuously growing up the ladder professionally.

These customers are always aspiring for niche and personalized services and expect a closer connection and brand engagement. To cater to these customers, Volkswagen last year announced the introduction of Corporate Business Centre that will offer specialized services across the sectors.

Today, we're on-track with our commitment and have introduced the 17th CBC in Mysore with our dealer partner, Volkswagen Mysore. We are confident that this initiative will benefit our customers in the Southern region.

Mr. Jayaram PV, Managing Director, KPR Cars Private Limited said, "We are extremely ecstatic about enriching our association with Volkswagen through the inauguration of the 17th Corporate Business Centre. Over the years, Mysore has developed into a major business hub and has witnessed enormous corporate presence. Through initiatives like the Corporate Business Centre & Secure program, we intend to strengthen our product and service offerings to our customers in this region."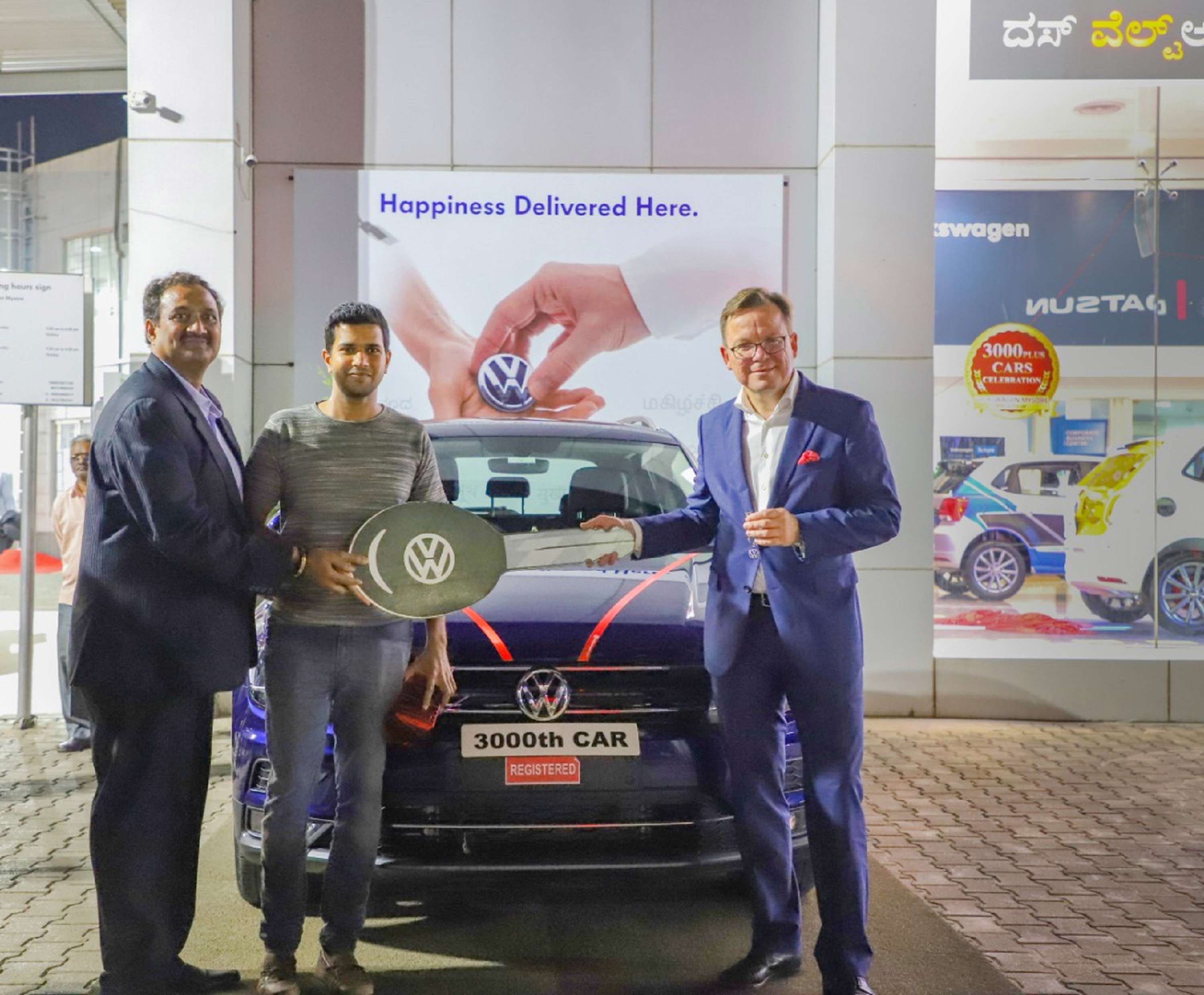 What's so interesting about these CBCs from Volkswagen India?
Well, each of the Corporate Business Centres from Volkswagen group would focus primarily on corporate customers and businesses. They would have all the VW cars befitting for businesses/ professionals. The customers would be able to avail individualized corporate offers, exclusive loyalty offers, attractively priced Service Value Packs (SVP), customized retail finance products from Volkswagen Financial Services etc. There would be on offer, a dedicated, specially trained relationship manager and the provisions for mobile app-based professional evaluation and assured buyback policies.
Volkswagen currently has a wide product portfolio in India, ranging from the Volkswagen Polo, all the way to the Volkswagen Tiguan. The Polo and its sibling Vento had recently gotten mild refreshes and are selling fair numbers currently. The 'Volkswagen Secure' scheme on the Tiguan and the Vento are available for a period of 36 months (3 years), after which the customers can upgrade, retain, refinance or return the vehicle. There is also a 5-year warranty plan presently on all diesel-powered Volkswagen cars.