Top discounts on popular dash camera models…
If you're planning to buy a dashboard camera online, Amazon has some incredible discounts right now! In this article, we list out the 3 best dash cam deals available during the 'Amazon Great Indian Festival' 2023. The marketplace is offering discounts of up to 70% on select models this time…
Top discounts on Dashcams
73% Discount On Hikvision Car Dash Camera
Hikvision is offering the biggest price cuts this season. Prices of the Hikvision car dash camera are now down by a chunky 73%! This 2MP camera unit is capable of recording 1080p videos and comes with a G sensor, Wi-Fi, Night vision, a 102-degree wide lens, and good audio connectivity.
Most reviews of this product are quite reassuring, and quality levels, in general, wouldn't disappoint much. This dashcam had a price of Rs 11,300 before the cuts. However, the Great Indian sale has this product selling for under Rs 3000!
Model: Hikvision dash camera (AEDC2018K2)
Resolution: 1080p
Field Of View: 122 degrees
Features: Loop Recording, G-Sensor, Night Vision, App Control, Wi-Fi
Previous price: ₹11,300
Discount: 73%
Sale Price: ₹2,999
66% Off On Hikvision F6 Pro Car Dash Camera with GPS
This Hik Vision dash camera model (AE DC5013 F6 Pro) comes with GPS, ADAS, and built-in Wi-Fi. It is capable of recording 2K videos (1600p) and has a wide 130-degree FOV. This camera has support for app connectivity and offers in-app video sharing to social media as well. Amazon sale has brought the prices down to under 8000, translating to a 66% cut!
Model: Hikvision Car Dash Camera with GPS (AE DC5013 F6 Pro)
Resolution: 2K 1600p
Field Of View: 130 degrees
Features: Built-In Speaker, Night Vision, ADAS, Automatic Incident Detection, Built-In GPS, Wi-Fi
Previous price:   ₹21,900
Discount: 66%
Sale Price: ₹7,499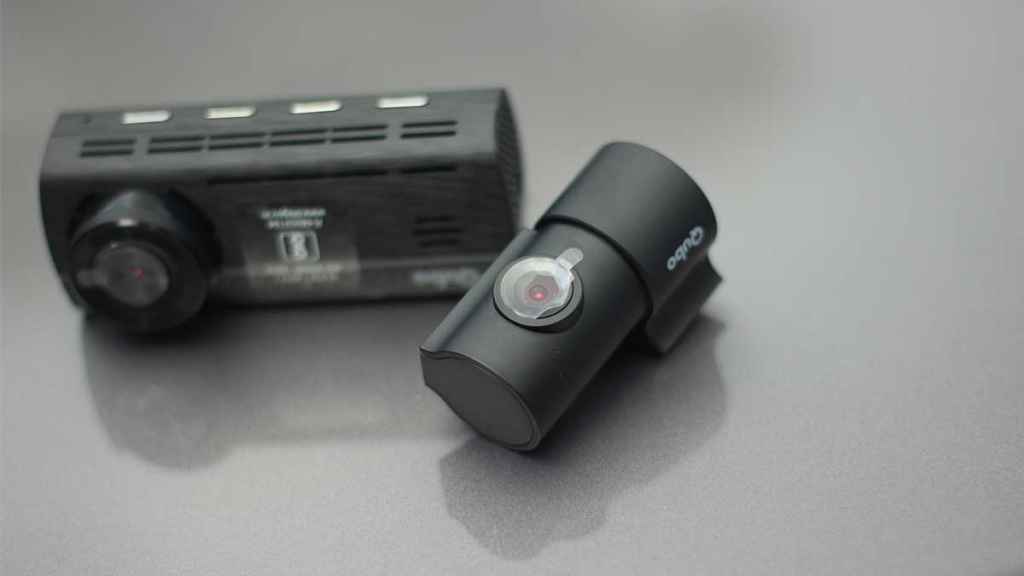 33% Off On Qubo Dashcam Pro 4K
Made in India, the Qubo Dashcam Pro 4K comes from the house of Hero. This 4K dashboard camera gets a relatively smaller price cut this season. 33% shaved off the tag, Qubo Dashcam Pro now sells for under 10,000. Qubo dash cam is available in single-cam and dual-cam layouts. Great Indian Sale discounts are available on the single camera unit.
We recently sampled the dual-camera Qubo dashcam Pro 4K extensively and found it to be quite promising in terms of quality and performance. Read our detailed review to know more. The Qubo camera also stands out as one of the best choices for someone looking for an ADAS-equipped dash camera.
Model: Qubo Dashcam Pro 4K
Resolution: 4K 2160p
Field Of View: 140 degrees
Features: Night Vision, Built-In Display, Automatic Incident Detection, Compact Design, Built-In GPS, ADAS
Previous price: ₹14,990
Discount: 33%
Sale Price: ₹9,989
While there could be more price cuts on other dash camera models, we'd limit our list of 'best dash cam deals' to these three. However, if you are looking for affordable dash camera options, check out our list of Best Dash Cams Under 5000.
---
Affiliate Disclosure: Vroom Head India participates in various affiliate marketing programs, including the Amazon Services LLC Associates Program, and other affiliate advertising programs. As an affiliate, we may earn a commission from qualifying purchases made through links on our website. We appreciate your support and want to assure you that we only promote products and services that we believe in and would recommend to others. Read our affiliate disclosure.