Citroen's car configurator by Eccentric Engine democratizes 3D product visualization
French giant Citroen had started its India ops in April with the launch of the C5 Aircross SUV. 'Phygital model' of retailing is something that the brand had brought along upon its market debut. You might remember us explaining this in detail through a previous story. 3D Digital car configurator is an important part of the phygital model. Mumbai-based Eccentric Engine partnered with Citroen India to facilitate this novel model of product experience.
Eccentric Engine's proprietary algorithm-based One 3D platform sticks to the global benchmarks in product visualization. In India, it could be said to have 'democratized' photorealistic 3D visualization. The Citroen India website and all the dealerships here use the One 3D-based 3D car configurator. Following its immense acceptance here, Eccentric Engine has now rolled out a key software update, which has further raised the usability and efficiency of the system. The renders have now become more realistic and faster to load.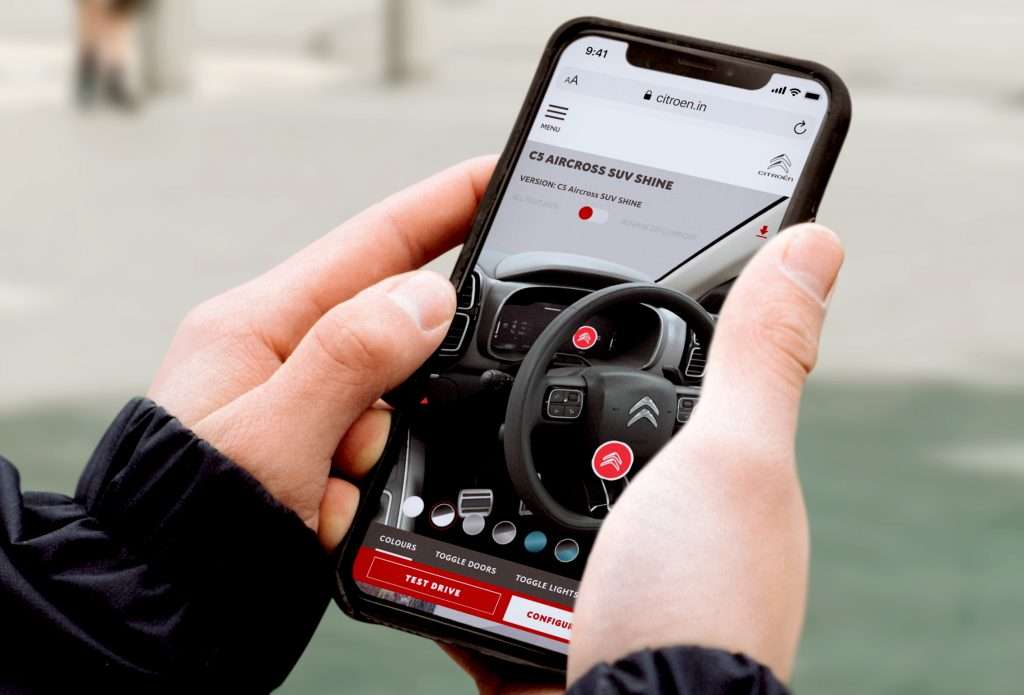 Citroen's entire ATAWADAC experience has been greatly benefitted by the latest upgrade, as the customer now gets a more realistic and pleasingly cinematic configuration experience. Citroen's India debut with the phygital model happened at just the perfect time. The ongoing pandemic has brought out a massive shift to the digital experience of automotive models, more of which have been discussed here.
Sources reveal that the digital car configurator has gained more than 38 lakh interactions so far. Over 250,000 people have already explored their C5 Aircross SUVs online and spent 5.9 lakh minutes doing the same.