Citroen India has partnered with EVM Group to set up the brand new 'phygital' showroom in Kochi, here's what you need to know
French auto-giant Citroen is to start its India ops in a few weeks' time by launching the C5 Aircross SUV. Being an absolute newbie to the Indian market, Citroen India has plans of starting their business here with a total of 10 retailer facilities across the country. The first Citroen showroom in Kerala is now open in Kochi, with proper aftersales facilities and a curated test drive fleet on offer..
Being a newface here, Citroen has plans of offering not just a new range of cars, but also a new retailing model as such. Each Citroen showroom would be known by the name 'La Maison Citroen' translating to 'The Home Of Citroen' in French.
The La Maison Citroen retailer concept makes generous use of modern-day technologies to provide a more immersive car buying experience to the customers. The first dealership of this kind was recently opened in Ahmedabad, Gujarat, about which we had told you through a previous story.
As the latest in the line, Citroen India has now gotten the La Maison Citroen showroom in Kochi up and running. The manufacturer has joined hands with the EVM group for their retails in Kochi. Set up in the most strategically significant geographic area for automotive businesses here, EVM Citroen Kochi has the classic French air in every inch. We were invited for a detailed showroom tour to have a first-hand experience of the phygital showroom concept.
What's Inside?
Like every other La Maison Citroen outlet, the Kochi retailer facility also gets warm tone interior design that evokes a million positive vibes. The giant screen at the facade instantly catches the eyes of the passers-by and lure them to pay it a visit. The facility is based on the ATAWADAC model (Any Time Any Where Any Device Any Content), where a customer could access and control their entire Citroen experience via the various digital platforms.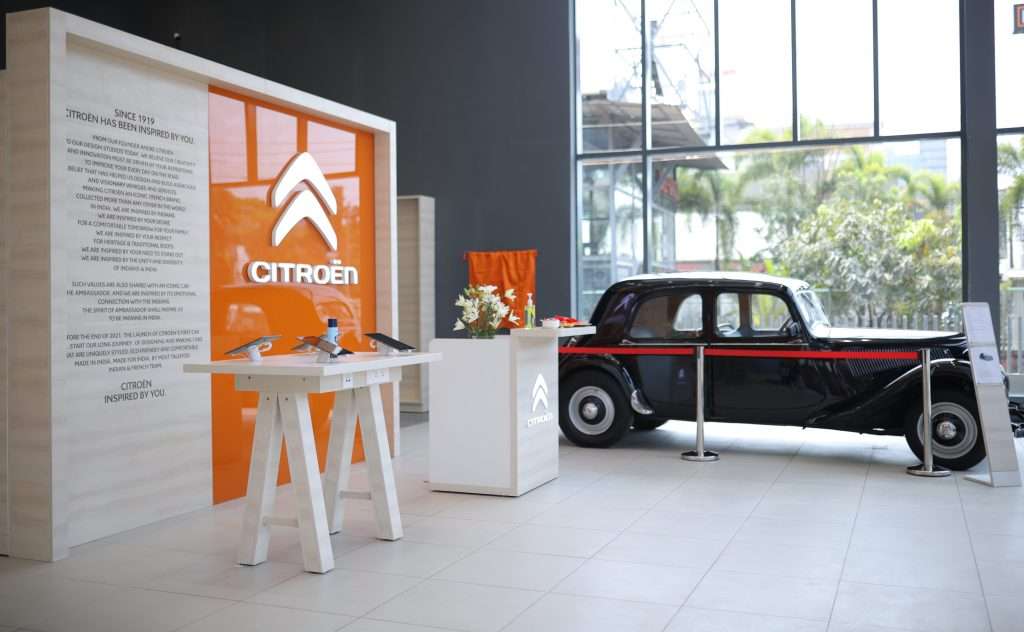 Walk in and you would be welcomed by the warm smiles from the reception. You would then be taken to the ATAWADAC reception bar where you would have to enter your contact details and email into the kiosk. The team will use these for all further communications on your car and its follow-ups.
Being a noob to the brand, you would then be taken to the digital museum exhibiting the various models from the carmaker since its inception. Citroen being a century-old brand, indeed loves to flaunt its heritage. A proper brand education would encourage Citroen owners to go more vocal about their cars and Citroen seems to know this well as well. The museum not only has details, images and specs of the various Citroen cars and other vehicles but also has interesting stuff on offer like a 360 degree experience of the design and a set of pre-recorded sounds including the exhaust notes.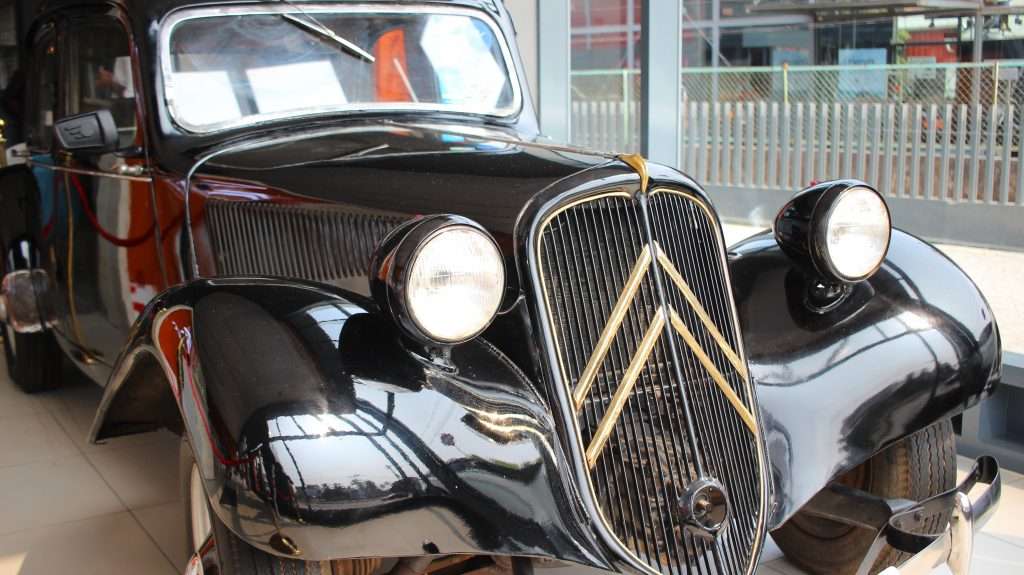 Should you desire to be overwhelmed by the history and its remains, there is a classic Citroen model on display at every La Maison Citroen outlet. At EVM Citroen Kochi, the model on display is a 1938 Citroen Traction 15 Six. With a mighty 6 cylinder engine, this car was a real beast back in its day.
Straight from the Museum, you would be guided to the 3D car configurator. The fully digital configurator would let you customize your car the way you desire. You would be able to place the order then and there and would have all the further communications delivered to you through proper channels. To add further to the customer delight, the retailer facility also offers a 'Citroënist Café' and a lounge-like waiting area. There is also an exclusive range of Citroen branded merchandise up for sale here.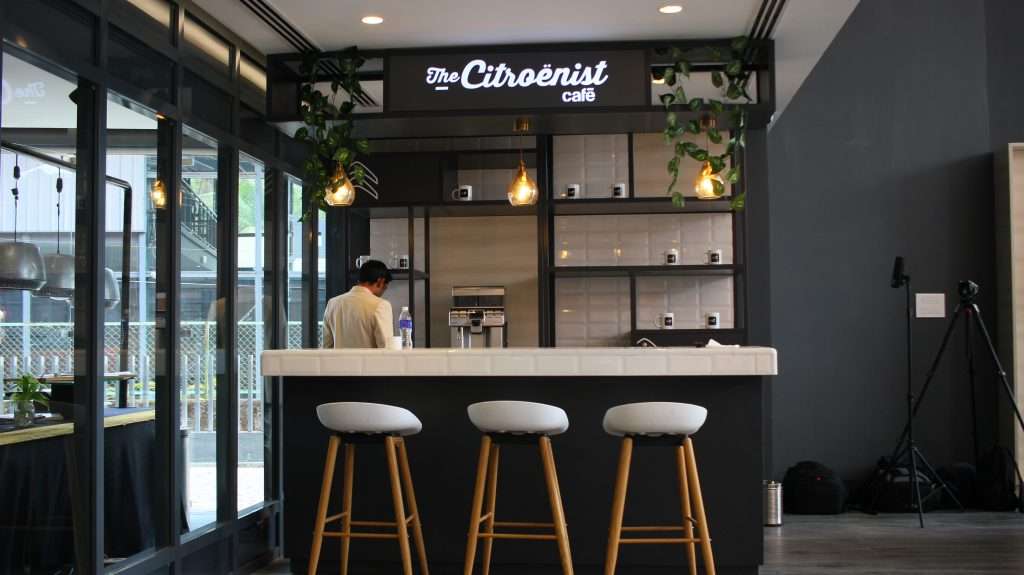 After-Sales Care
Despite being a new player here and one with limited dealer network in India, Citroen has great focus on providing satisfying aftersales care to its buyers. The retailer facility has a large, well-equipped workshop called L'Atelier Citroen, and also a novel 'Service On Wheels' facility on offer for added convenience. The mobile service unit can be of immense use in the present scenario. Citroen India hopes to ensure on-time maintenance and repair jobs done for their customers with virtual remote diagnostics, 180 minutes RSA guarantee, prompt periodic maintenance, and delivery of Genuine spares within 24 hours.
Citroen Finance India
Citroen has neatly-knit finance schemes on offer in the country. The carmaker has partnered with Axis Bank for availing the most flexible finance packages to their customers. The banking partner has widespread physical and digital reach in the country and thus would prove to be really good in the game.
EVM Citroen Kochi Address:
EVM Citroen, Survey no. 228/3-2, NH 47, Kundannoor, Maradu, Kochi 682304
Landmark: Next to Harley Davidson outlet
ALSO READ: