The next Formula E season will begin on January 13, 2024
Jaguar TCS Racing had a great season in Formula E this year, finishing runners-up with a total of 292 points after 16 races in 11 cities across 5 continents. This was the team's best-ever points record in Formula E, with 11 podium finishes, 4 wins and 3 Pole positions. Mitch Evans was third in the Drivers' World Championship with a total of 197 points, his best-ever result in Formula E, just two points behind leader Nick Cassidy.
Sam Bird finished 8th in the season. After three amazing years and 44 outings with the team, London was his final race with the Jaguar TCS racing team. He was roped in in 2020 and had been a strong driver ever since, amassing 7 podiums, 2 wins, and 215 points over the years. The 2023 season also gave him the milestone of the 100th Formula E outing in his career.
Formula E: Jaguar At London E Prix 2023
Jaguar TCS Racing had been second on the points to Envision Racing going into the last race. Mitch Evans started from the front row and Bird (#10) began from P6. The safety car led the first five laps in the rain-soaked race before it was called off because of safety concerns. The race was red-flagged one more time before being green-lit one final time.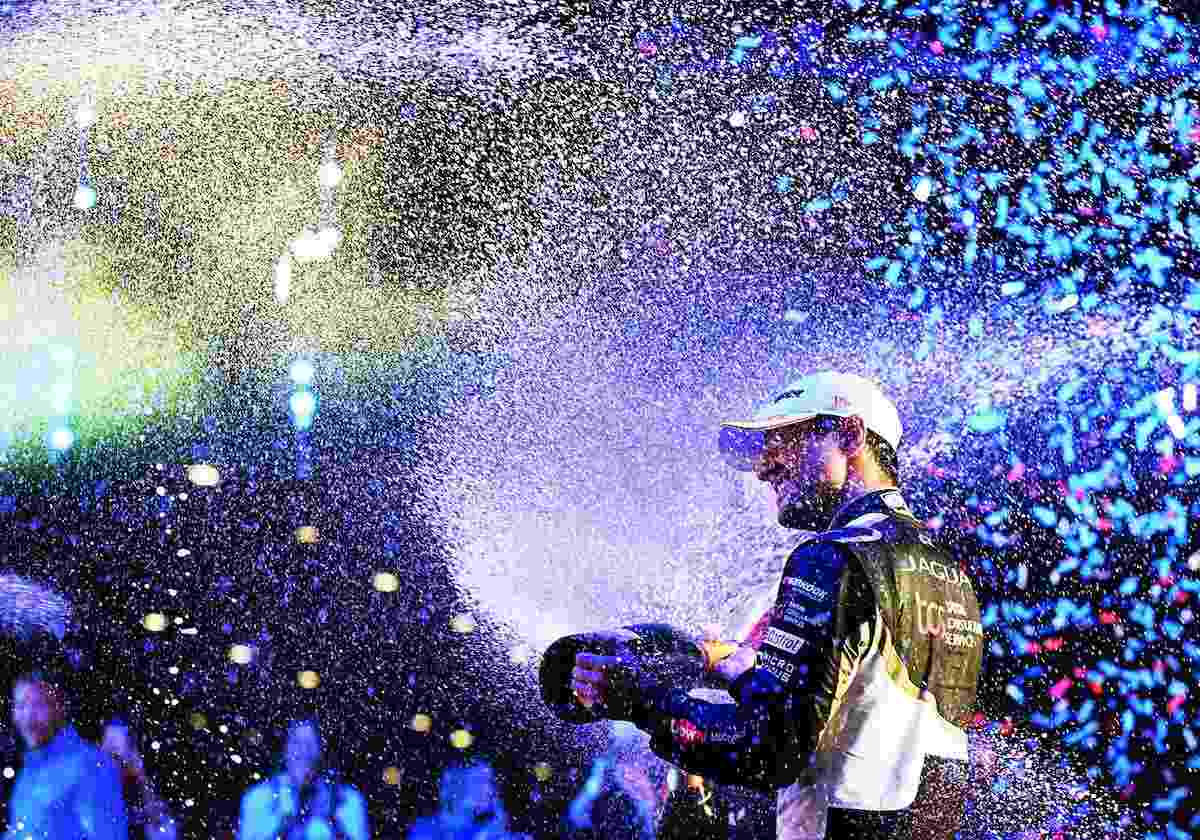 ALSO READ: Jaguar I Type 6 Race Car For Formula E 2023: Top Things To Know
Having had a rolling start, #9 Jag driver Mitch Evans and Nick Cassidy pulled away from the pack and were soon battling each other for defining the team's title. With 30 laps to go in some of the most challenging track and race conditions, Cassidy won by 4.9 secs over Evans. Bird drove clean and efficient, to get his car to a P7 finish.
Jaguar's customer team, Envision Racing, won the 2023 Championship title after Cassidy scored 29 points to beat Bueme's 7 points. Envision Racing has 304 points after the 2023 season. This season gave Jaguar TCS Racing record points, podiums, pole positions and wins.
The next season of ABB FIA Formula E will begin with the Mexico E Prix, on January 13, 2024. Latest reports confirm that Mitch Evans would continue with the team for the 2024 season as well. In fact, the 29-year old driver is said to have signed a multi-year contract extension with Jaguar TCS Racing, something that would be the longest-standing driver agreement in the history of Formula E.
Follow Vroom Head India On Google News, Koo, Twitter, Instagram, Pinterest, Facebook, and LinkedIn