In the context of celebrating the quintessential E-Type's 60th anniversary, Jaguar reveals the F Type Heritage 60 edition.
The F TYPE Heritage 60th edition will be hand-finished by JLR's SV bespoke personalization experts and only 60 units will ever be produced including both coupe and convertible guises.
The Heritage 60 edition is basically the F type R and will use the same 5.0L supercharged V8 engine churning out 575 hp and 700 Nm of torque, mated to an 8 speed automatic box. With all the four wheels powered, the car will do 0-100kmph run in just 3.5 seconds and has a limited top speed of 300 kmph, much like the F type R.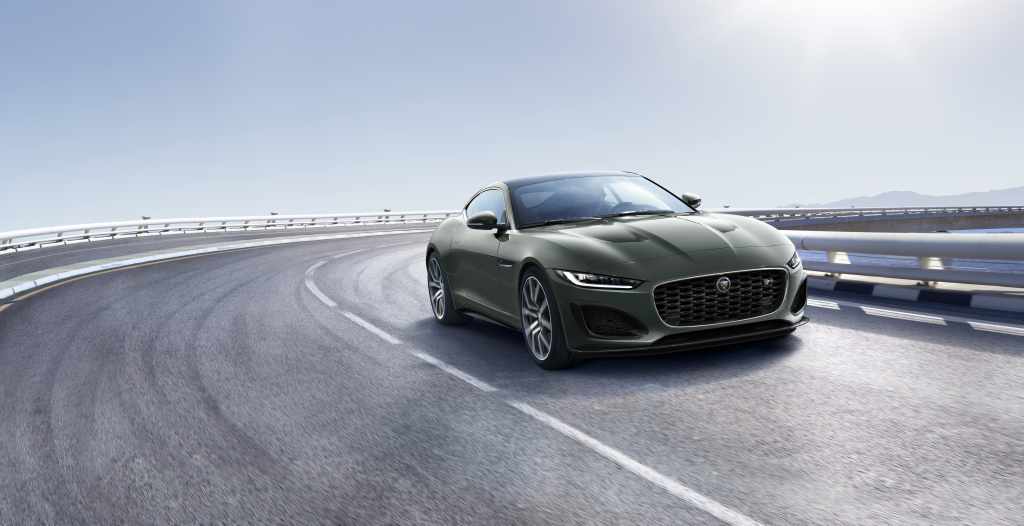 It is finished in a bespoke shade of Sherwood Green. This is as exclusive as it gets since the color Sherwood Green makes a comeback after more than five decades. It was only offered in the original E-Type from the 1960s.
On the inside the Heritage 60 edition features a new leather upholstery including two tone Caraway and Ebony Windsor leather, 60th logos embossed on the headrests, aluminium console finishes which commemorates the E-Type's rearview mirror casing, a commissioning plaque and a special carpet mat.
The Jaguar F type Heritage 60 edition will be sold worldwide except China. And maybe a couple of cars will make it to India too. We wish!
ALSO READ: