It's been a successful 25 year run for Mercedes Benz India and the carmaker has chosen to celebrate the same through a plethora of customer-centric initiatives. Here's more about it…
---
Mercedes Benz is currently celebrating 25 glorious years of sales and aftersales excellence in India. What makes this special is that the carmaker has chosen a different way to share the joy. Mercedes Benz India seems to have dedicated its success to its precious customers and has chosen to share the joy through a bunch of customer-centric initiatives.
A package of 8 customer service initiatives, the bouquet is sure to be of immense use to the customers. Let us now take a look at what Mercedes Benz has in stock…
Premier Express Prime: This is a crazy fast service initiative in which each Mercedes Benz car would be serviced in JUST 3 HOURS! If not, you won't be charged a penny! Yes, it is as crazy as it sounds. The campaign will see its start in Bangalore and travel to cities like Delhi, Mumbai, Ahmedabad and Hyderabad.
Fast Lane Body and Paint – Assures you small accidental repairs done right and in no more than 25 hours. Currently available in Ahmedabad, Mumbai and Pune.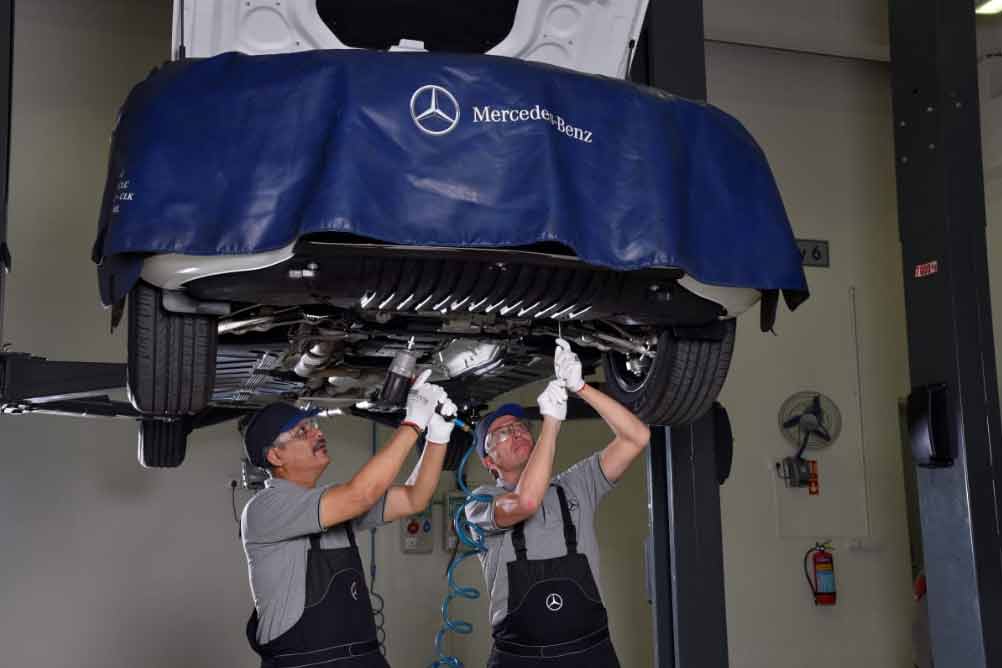 Mercedes-Benz Car Care Kits– Flat 25% off on Mercedes Benz branded car care kits during the month of December 2019.
Online Service Estimate and Online Service Appointment Booking– Get ready to grab your service cost estimate online. You could also book your service online and while doing so, the first one each day would get a 25% price cut for the month of December.
Mercedes-Benz AMG Oil – Attractive cuts of up to 25% on the recently launched range of high-performance AMG oil products.
Mercedes-Benz Approved Tyres for AMGs – Mercedes approved tyres for Mercedes AMG cars will be available with 25% drops in price from 15th December to Dec 31.
Certified Assurance now also for cars with irregular service history – No more fear of losing the warranty on your Mercedes Benz cars with irregular service histories.
Revamp of Customer Services Webpages – Surf easier through the customer service webpages of Mercedes Benz India website.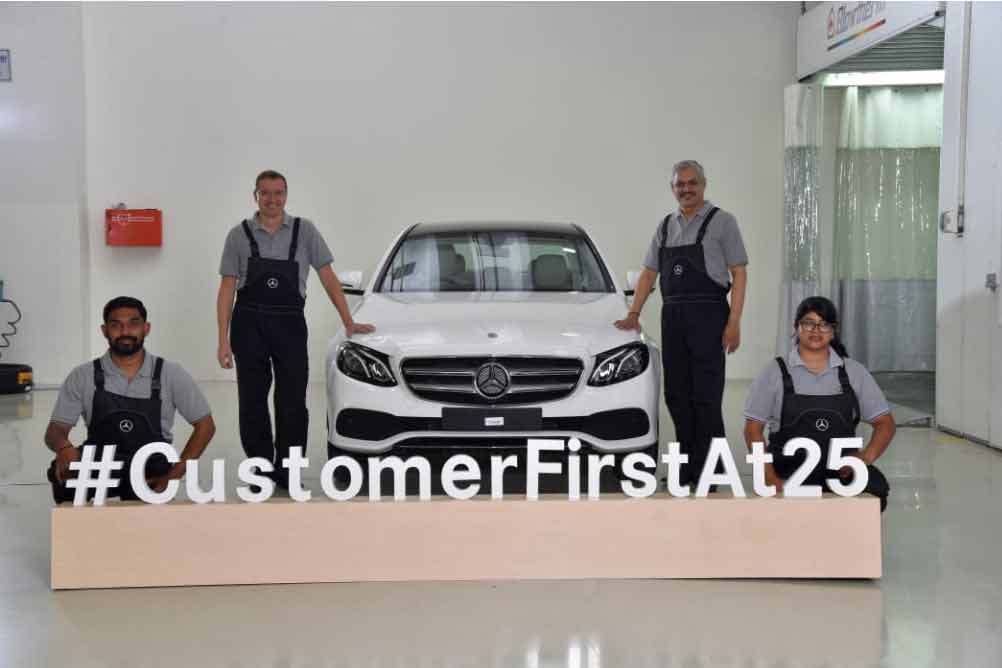 Martin Schwenk, MD & CEO, Mercedes-Benz India said, "We have our customers to thank for hitting the 25-year milestone in India. We value the support, loyalty and trust they have invested in the Mercedes-Benz brand. We listen to what our customers say and believe that they are the best teachers. These unique aftersales offerings are crafted to meet our customers' requirements who are pressed for time in their daily lives. These programs will further enhance the experience of owning a Three-Pointed Star and forge a stronger relationship between the Mercedes-Benz brand and our customers. We are confident that our customers will benefit greatly from these initiatives."
In addition to the above, the German giant also has a bunch of other customer focussed initiatives coming your way. So, are you ready to avail these?