Mahindra Automotive Business CEO has confirmed the same to a national publication
The next generation Mahindra Thar has been one of the greatest anticipated launches of the recent times. Test mules of the new Thar had been spotted testing multiple times in the past, indicating a plethora of changes on the exterior and on the inside as well. A number of speculations have been around regarding the official launch date of the new Mahindra Thar. We had earlier reported that the SUV will be launched in August. However, an exclusive report on NDTV CarAndBike now reveals that the Mahindra Thar would see its India launch as and when the current lockdown lifts.
"Thar is around the corner. I guess it's a matter of time when we will officially open it up for bookings. I think there are far more important matters at hand right now, to look at, to ensure that we get those right. Once we have all of that under our belt, we will be ready to launch, and talk to you specifically a bit more on the launch of Thar. Yes, it's around the corner, and out of our next launch, that's clearly going to be the first launch."


"There is a significant population in the country today who are not just enthusiasts but are also lifestylers. There are a lot of people who want to go out there and live life a little differently, they want to embrace, enjoy, and as we say live young live free. So, I think to a very large extent, the new Thar, given what the new avatar, what the new product and the new offering is, it's going to bring in a whole new segment and a whole new buyer to look at that product as well go along."

Mr Veejay Ram Nakra, CEO-Automotive Business, Mahindra and Mahindra told CarandBike during a live instagram chat.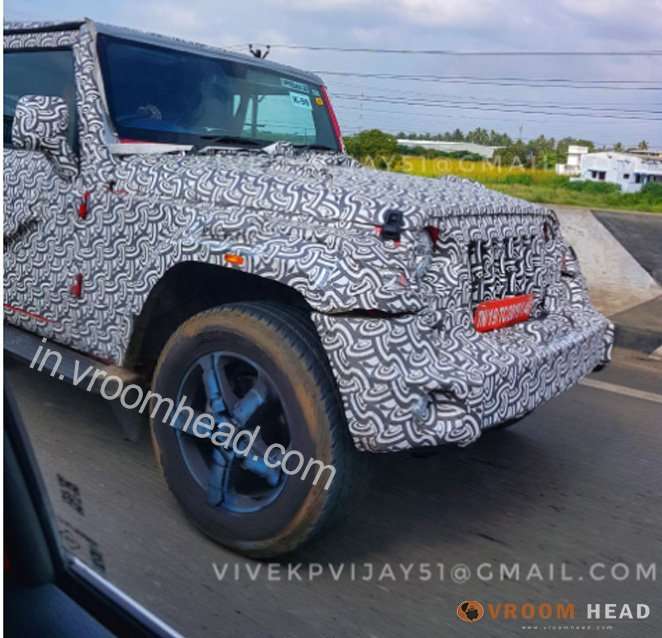 The next generation Mahindra Thar will be larger than its predecessor and will host a plethora of changes inside out. Though it will still have the familiar boxy design and large squared out fenders of the car it replaces, it does get all modern-day features like LED headlamps, LED tail lamps, all-black alloy wheels, interesting cabin, and premium upholstery and other interesting bits like a touch screen infotainment system and multiple USB charging ports. Though not confirmed yet, stuff like automatic climate control and a new digital instrument cluster are also expected in the new vehicle. The new Thar will also host forward-facing seats and for the first time in its history a hardtop as well.
The next-gen Mahindra Thar is expected to get a 2.2L diesel engine and the newer 2.0L mStallion petrol engine, replacing the 2.5L diesel unit of the outgoing model.
A recent image that had surfaced on the internet showing the Thar with white plastic wraps on had led to reports of a possible August launch. Now that we have heard from Mahindra about the 'immediately after lockdown lifts' date for the same, the only thing we could wish for is for the two to never overlap ! Just kidding…
News Source: CarAndBike
ALSO READ: