Tesla India: Here's Everything You Need To Know!
Elon Musk Owned Tesla Motors has officially entered India. Here's everything you need to know about the EV giant's India operations…
American EV bigshot Tesla has finally entered the Indian market. Registered as Tesla Motors India & Energy Pvt Ltd, the company now has its registered office at Bengaluru, which by the way, is the country's EV capital. Elon Musk seems to have neatly knit plans for Tesla's India operations. Musk has appointed three directors for Tesla India- Vaibhav Taneja, Venkatrangam Sreeram and David Jon Feinstein.
The top-level leadership at Tesla India is quite amusing. Musk has chosen a Chartered accountant, serial entrepreneur and a company insider to lead the India operations. Vaibhav Taneja and Venkat Sreeram have both worked with Tesla in the past, while Feinstein is a company insider. Surprisingly, very little is known about all of these men!
Tesla's Plans For India
As a matter of fact, Tesla's plans for India lacks clarity! Not much is clear about the India ops. We just know that the EV giant is planning to bring in sales outlets, support, production facility and a R&D center to our shores. However, further details on these are scarce at the moment.
Tesla India And Tata JV?
The news of Tesla registering its Bengaluru office was accompanied by rumours of a possible Tesla-Tata partnership. Tata Motors had welcomed Tesla to the Indian soil with a 'Tere mere pyaar ke charche' tweet that went viral and ignited a slew of rumours of a possible JV between the two. Tata Motors, as we know is the leading EV player in our country today, with the Nexon EV bearing the title of the most selling EV in India.
The internet soon got filled with rumors that Telsa India will utilize Tata Motors facility to manufacture their EVs till they have their own facility up and running in the country. Needless to say in particular, Tata Motors suddenly got into the limelight and Tata Motors share prices witnessed a sudden bump! However, the homegrown automaker later denied these rumors through a tweet, dismissing them for mere internet gossips.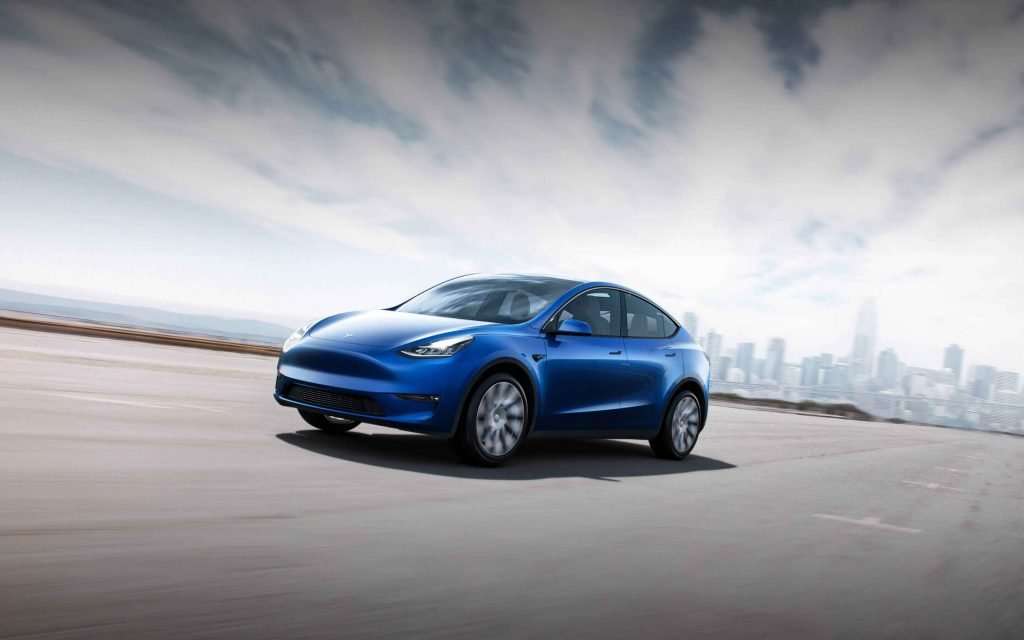 Tesla India Manufacturing Facility?
Tesla is currently on a location hunt to set up its manufacturing facility in India. The EV maker has been having conversations with the governments of Maharashtra, Tamil Nadu, Gujarat and Andhra Pradesh regarding the same. Reports from trusted sources say that the government of Karnataka has also offered land to the company for setting up their facility, in Tumkur (the outskirts of Bengaluru)
However, if the latest rumors are to be believed, Tesla could be setting up its facility in Gujarat, near any of the Kandla or Mundra ports. Setting up the plant near the ports would make them save on logistic costs. This would also be in keeping with PM Modi's vision of port led development and could hence be welcomed with cheer by the govenment as well.
The Kandla and Mundra ports also have the benefits of being located on the Gulf of Kutch. They offer a considerable cut in the sailing distance to the Middle East, a key market for Tesla. Gujarat's Mundra port is also the country's biggest port by volumes and run by Adani Ports and Special Economic Zone Ltd (APSEZ).
A final word on Tesla's choice on this is yet to surface and we are but waiting for the same to happen…
Upcoming Tesla Cars In India
While Tesla's product plans for India lacks lucidity, the latest industry rumors suggest that the carmaker will launch the Tesla Model 3 electric sedan first in the country. Expected to hit the market by June, the model 3 would have RWD and AWD iterations with battery sizes ranging from 50kWh to 75kWh, offering ranges of 381-580 kilometers per charge. The car would be able to do the 0-100 run as quick as in 5.6 seconds. (3.7 seconds for the higher trims). The carmaker is hoped to launch the Model Y electric SUV crossover after the Model 3, and hopefully sometime in 2022.
ALSO READ: