Mitsubishi Pajero is about to meet its end of production, the Final Edition celebrates the same!
The Pajero has been one of the most acclaimed nameplates for Mitsubishi worldwide. The SUV has been raising aggressive competition to majors like Land Cruiser and Patrol since 1981. The vehicle, currently in its fourth generation, is now nearing its end of production. Mitsubishi has announced that the Pajero will meet its end of production in 2021, and has introduced a final edition to celebrate the same.
The fourth-generation Pajero had made its debut in 2006. In markets like India, it was on sale as the Montero, alongside the previous-gen Pajero. Even then, the vehicle's underpinnings were all from 1999, hinting at MASSIVE outdation in today's context. Talk about the Final Edition, and the key USP remains a line of accessories available as standard. The Pajero Final edition will be manufactured at the carmaker's production facility in Gifu, Japan. Just 800 units of this car would be made and would be available in the Australian market.
More Features On The Final Edition
The Mitsubishi Pajero Final Edition gets more features/ accessories as standard offerings. There are stuff like hood protector, trunk lip cover, carpet floor mats, leather wrapped owner's manual and service book, rubber cargo liner etc on offer. To mark its exclusivity, there are a number of 'Final Edition' badges as well.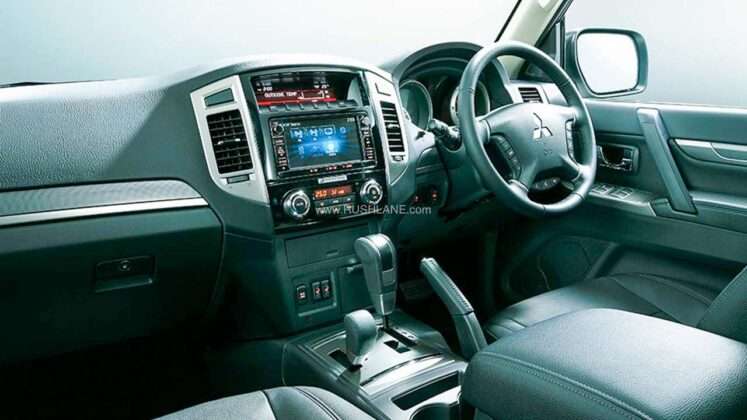 The Final edition Pajero would be available in three trims- GLS, GLX and Exceed. The fully loaded Exceed gets additional cues like brushed Aluminium pedals, leather interior, side protection strip, and sunroof.
The mid-spec GLX gets 18-inch alloys, automatic headlamps, rear parking sensors, powered heated front seats, rain-sensing wipers, and the baseline GLS comes with reverse camera and touchscreen infotainment unit.
Specifications
Much like the previous car, the 2021 Mitsubishi Pajero draws its power from a 3.2 L four-cylinder diesel engine, offering 189 hp and 441 Nm. A 5 speed AT would be the only transmission on offer on the SUV, which obviously comes with 4WD, locking rear differential and a long-range transfer case. The Final Edition Pajero also comes with a larger 88L fuel tank.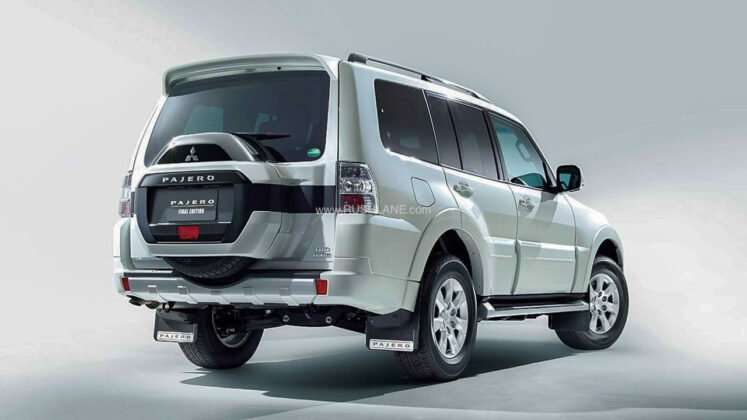 India? No Way!
Mitsubishi India had brought the fourth-gen Pajero to our soil in 2016 as CBU units, under the name Montero. Back then it had competed with the premium SUVs from Audi, BMW, And Mercedes Benz. The Montero could not amass huge sales volumes, while the earlier Pajero had been a success here.
The Montero had been discontinued in 2018, and the likes of Pajero Sport and Outlander never made it to the BS6 era. Last year, Mitsubishi India had announced its decision to stop India ops. Probably to sell off the remaining inventory, Mitsubishi India was offering HUGE discounts on the Outlander towards the end of 2019
ALSO READ: