Both the E Tron 55 Quattro and E Tron Sportback can now be booked
Audi India has begun taking in bookings for the all-electric E Tron SUV and Sportback here. The carmaker is known to launch the electric SUV lineup in India on July 22, 2021. The E Tron and Sportback will spearhead the four rings' future EV portfolio in the country. While the E Tron 55 Quattro is a strict electric SUV in terms of design, the E Tron Sportback is more of an SUV coupe, and has a roofline that would often resemble that of the familiar A7 nameplate.
Both the E Tron and the Sportback can now be booked either online or through Audi's dealer facilities, against a pay of Rs 5 lakh.
Audi E Tron had been first showcased as a concept at Frankfurt Motor Show 2015. The production model had broken cover at San Francisco in 2018. The vehicle then made its official global debut at Paris Motor Show 2018. The Sportback followed in 2019.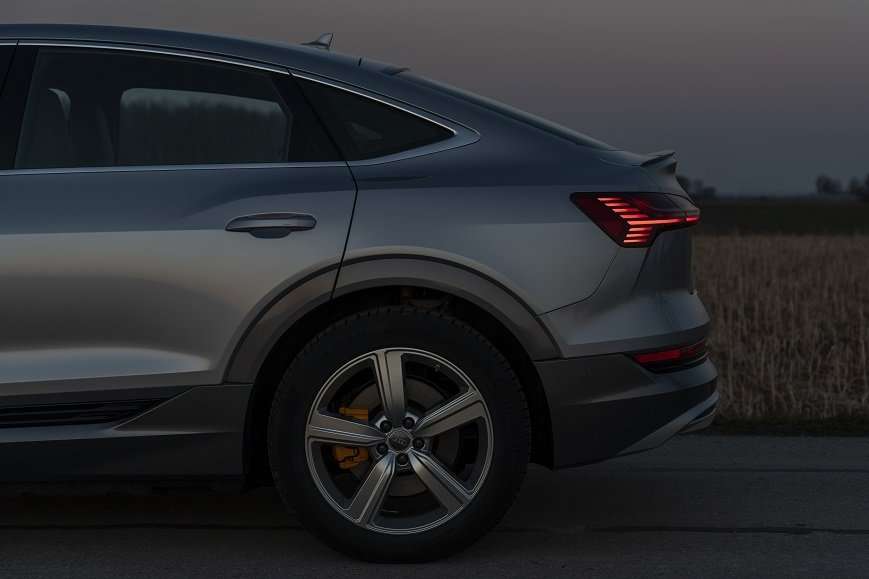 Powertrain And Other Specifications
The E Tron's powertrain is based on modern day EV technology. Both the cars come with dual electric motors paired with a 95 kWh battery pack. These combined, produce 408 hp and 664 Nm, good to make the SUV sprint to triple digit speeds in 5.7 seconds. All the four wheels are powered, thus making the modern day iteration of Quattro. The E Tron and E Tron Sportback offer WLTP certified range figures of 359-484 km. The E Tron twins support DC charging and also have Progressive Steering and adaptive air suspension as standard equipment.
Upon its launch, the Audi E Tron SUV will compete with two big names- Mercedes Benz EQC and Jaguar I Pace. The E Tron Sportback doesn't have a rival in the strict sense, as the SUV coupes on sale here, be it the BMW X6 or the Mercedes Benz GLE coupe, are all ICE powered. There is thus enough room for the E Tron Sportback to establish its monopoly in the electric SUV coupe game here.