Audi also stands out for being the first manufacturer to compete in Dakar with an electric powertrain.
Audi has, for the first time in its history, announced its plan to take part in the Dakar rally. Dakar 2022 will see the carmaker make its engines roar, with a bunch of interesting things to flaunt. The carmaker will race with its Q Motorsport division and a highly curated set of driver teams with illustrious career records. Mattias Ekström/Emil Bergkvist (Sweden), Stéphane Peterhansel/Edouard Boulanger (France) and Carlos Sainz/Lucas Cruz (Spain) have joined the factory team, which it calls a 'dream team'.
Peterhansel is one of the most successful Dakar drivers of all times, and Sainz has immense experience at Dakar and Ekström has raced Audi into victories multiple times in the past. The three co-drivers also have had impressive career milestones. 42 year old Mattias Ekström has had most of his career at Audi, in its DTM and won titles with the team twice. He had also won the World Rallycross Championship in 2016.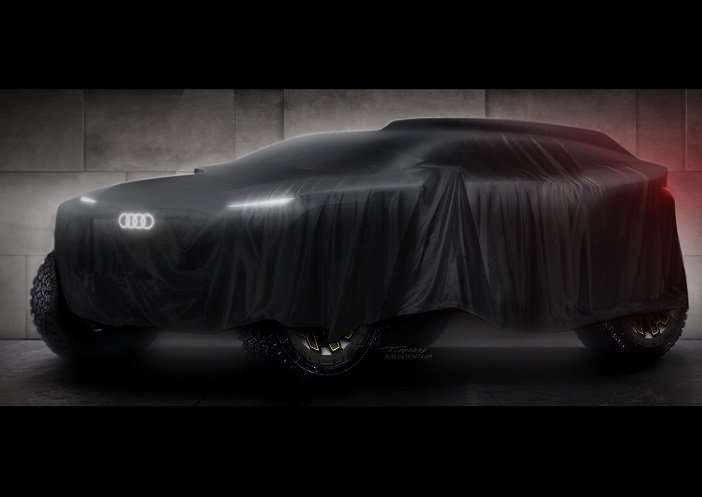 Audi Dakar Car Will Be Electric!
The cross-country rally is scheduled to commence from January 02-14, 2022. The newly formed Q Motorsport has been announced the factory team for Audi Sport.
Audi is prepping a revolutionary prototype for their debut Dakar. Hoped to rollout sometime in June, the testing will begin later this year. The key highlight of Audi's first Dakar car would be its electric powertrain! Yes! Audi will be racing an electric prototype at their first Dakar season and is the first manufacturer to do this. The prototype will have an all-electric powertrain that combines a high-voltage battery pack and three Motor Generator Units (MGU). Audi is known to develop this battery pack in-house.
Each of the axles will have one MGU and the third one will be used to charge the high voltage battery pack. This MGU comes directly from Audi's Formula E car developed for the 2021 season and is an in-house product. These, however, get significant modifications and tweaks for the Dakar, and thus, would be quite different in personas than their Formula E iterations. The vehicle will thus have a highly efficient energy converter. Audi says it has also incorporated considerable data and expertise from the Le Mans prototypes and e Tron prototypes.
ALSO READ: