Nissan Magnite is not only cheap to own, but also financially viable to maintain as well
Quite big a crowd has been cocooning the Nissan Magnite SUV ever since its launch here. The Magnite had created storms in the market with its unbelievable pricing. The SUV was launched at an introductory price of INR 4.99 lakh (ex. showroom Delhi), thereby dragging each one of its opponents into destruction.
The Indians welcomed Nissan's modern-day pseudo SUV with such tremendous zeal that it garnered more than 5000 bookings in just 5 days of launch. Later on, Nissan India also revealed that the Magnite brought in as many as 15000 bookings and a whopping 1.5 lakh enquiries in a span of just 15 days post its market debut.
So, what makes the Nissan Magnite so popular? Well the answer, as obvious, is its low costs and the Value For Money (VFM) trait. The Magnite is not only cheap to own but also is quite pocket-friendly to maintain as well. Nissan India claims it to have the lowest in class maintenance costs. Going by the manufacturer's words, you could get the car maintained for as low as 29 paise/km for the first 50,000 kilometers, which is quite unbelievable for a car of this class.
To further add to the joy of its customers, Nissan is also offering a warranty of 2 years/ 50,000 kilometers on the SUV. One could further extend this to a good 5 years/ 100,000 kilometers at a nominal cost. Also to be noted is the fact that a bunch of labour-free services can be availed on the Magnite, at all Nissan dealerships across the country. Nissan India also has on offer a dedicated prepaid maintenance plan for the Magnite named ' Nissan Magnite Care', which would further bring down the costs by a good 22%. This plan is valid for 2-5 years, and available at all Nissan outlets.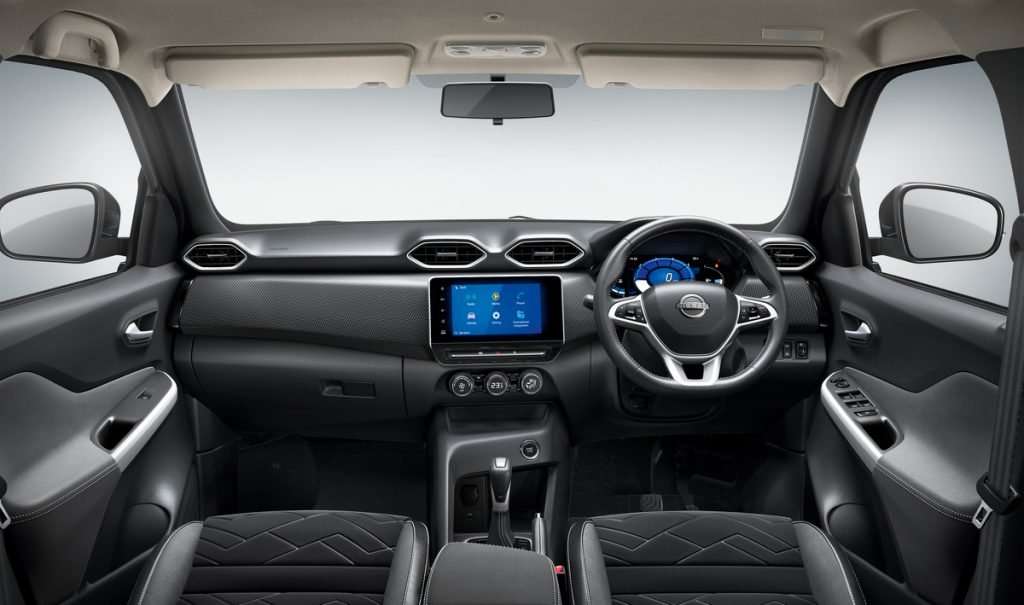 Boasting a modern, distinctive styling for both the cabin and the exteriors, the Magnite has an impressive equipment array on offer as well. It gets an 8 inch touchscreen infotainment system that gets wireless Apple CarPlay and Android Auto, 7 inch digital instrumentation, wireless charging, puddle lamps, 360 degree surround camera and many more…
Built on Renault-Nissan group's CMF-A+ platform, the same that underpins the Renault Triber, the Magnite stands highly competent in terms of cabin space and comfort. There are two petrol engines on offer and absolutely no diesels. The 1.0L NA petrol putting out 72 hp, mated to a 5 speed manual transmission seems just fit on the car, while the 100 hp, 1.0L turbo petrol unit, which can be had with an X Tronic CVT if so be the will, seems to be a much more amusing choice.
Should you wish to know anything more about the Magnite, check out this story
With the present 4.99 lakh price tag still being a major USP of the Magnite, the high market demands should not be confused to be solely dependent on this alone. This introductary price is valid till the 31st of this month and the prices are to get hikes in Jan, 2021. However, even with the price hike in place, the Magnite will still be a VFM product in this space.
ALSO READ: