You 've known Pravaig Dynamics for the Extinction Mark 1, here are two more exciting protos from them
Words: Neeraj Padmakumar
Bengaluru-based startup Pravaig Dynamics had amassed massive public attention in 2020, when their electric sedan concept Extinction 1 was officially unveiled. A year later, Pravaig recently conducted the first edition of its annual industrial conference at their Bangalore HQ, where detailed panel discussions with the vendors and technology partners were organized. A number of majors had marked their presence at the event, raising the bar of hope high, including Ceat and Bosch. Pravaig is hoped to take the EV concept to the production lines in the near future. With that said, let's now get up close with the Extinction Mark 1 and two other less-known prototypes from Pravaig, and mind you, not all of them are electrics!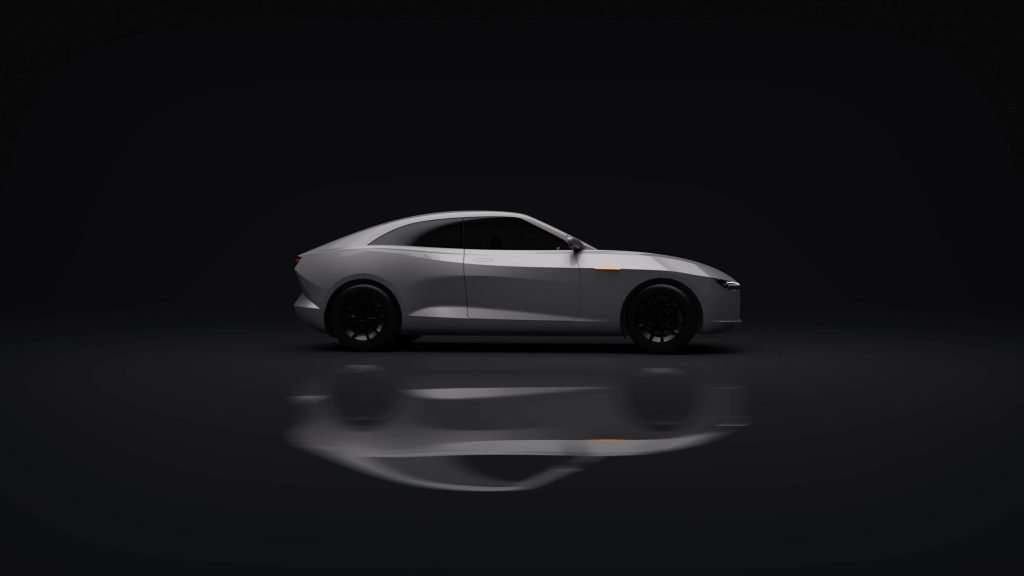 Pravaig Extinction Mark 1
The Extinction MK1 is a prototype of the manufacturer's upcoming premium electric sedan. The production car will be targeted at luxury fleet owners, going by the latest reports. The futuristic lines of the 3-door proto had initially made people go vocal about it being the 'Indian Tesla' (which of course is rather too aspirational!).
The key exterior design highlights of this celebrated proto include a streamlined body with clean body lines, black alloys,all LED lighting, and a good-looking brand motif. The cabin gets a neat design with cockpit-style controls, and a rather dated steering wheel design. These, however, are expected to undergo significant changes on the production-spec.
Pravaig Extinction's production form will have the cabin experience as its core USP. There will be a host of luxuries inside the car and there would even be the provision for you to opt-out of the co-driver seat for added rear passenger comfort! Pravaig is known to be working on a lie-flat seat design as well. The carmaker also has plans of making custom cabins for prospective buyers.
Let's get social! Follow Vroom Head India On Google News, Koo, Twitter, Facebook, Instagram, Pinterest, Whatsapp, and LinkedIn
Talking of the mechanicals, the available reports suggest tempting figures. Though we are not sure if it is an all-new platform or one that Pravaig had used in their early prototypes, we do know that the Extinction MK1 houses a 96 kWh battery pack, powering a 130hp electric motor (sending power to the rear wheels alone). Earlier reports, however, had suggested power figures of around 200hp. Pravaig claims it to have a top speed of 196 kph and offer a range of about 500 km per charge. Other key features expected on the production-spec are swappable batteries, a high-efficiency particulate air filtration system, and a comprehensive safety pack including 8 airbags.
Pravaig Exponent [Buggy]
When Pravaig was founded in 2011, it was into building off-road buggies, that were obviously not electrics. The Exponent is Pravaig's buggy proto that was built tough and over time has grown tougher. The buggy is abuse-friendly and has rugged proportions including off-road spec approach, departure and ramp break-over angles, a low center of gravity, and a full underbody shield. It looks as aggressive as it actually is. To add further to its capabilities, the Exponent gets improved cooling systems that provide unmatched performance even on hostile terrains. The cooling mechanism here is immune to dust, debris, and other possible obstacles on an off-road course.
Pravaig Dynamics has not let out the exact powertrain details of the Exponent, but we do know that it has an IC engine mated to a fully automatic transmission with tunable shift patterns and hosts a 4×4 system with a limited-slip differential. The suspension on this vehicle is fairly light and simple and proved to work hard on the most hostile terrains. The springs here offer travels of 350mm and come with fixed hardpoints. Also guaranteed are better NVH levels and longer lifespans.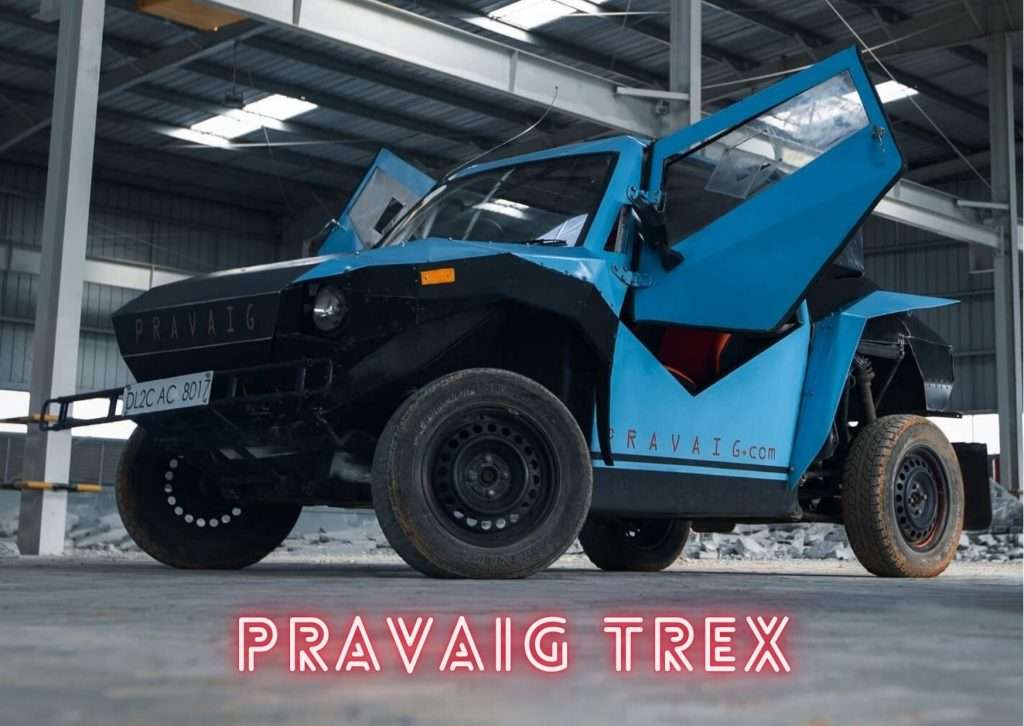 Pravaig TRex [SUV]
And here is the Pravaig TRex. As the name suggests, this is something massive, essentially a butch rally-SUV built with both the Saharas and Himalayas in mind! Developed to be a rugged, capable offroader, the TRex stands tall and butch and gets adjustable ride height, camber, caster, track, spring rates, damping, weight distribution, bush and roll stiffnesses, and brake bias. The driver can thus enjoy added flexibility over different terrains. However, the abuse-tolerance on this might not be infinite like what is on offer on the Exponent. All we know about the powertrain is that it isn't electric!
Pravaig developed the Exponent and TRex to try and test various components and their tunings (like the suspension, chassis and brakes) and strike the sweet spots in these, which would later guide them in building their production car the way it deserves to be.
Let's get social! Follow Vroom Head India On Google News, Koo, Twitter, Facebook, Instagram, Pinterest, Whatsapp, and LinkedIn